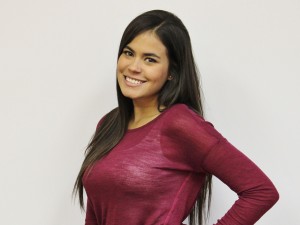 Franxis Castaneda is a lovely young woman from Venezuela.  She is participating in EC Montreal's Academic Year Semi-Intensive Bilingual programme, which consists of 24 lessons per week.  Franxis is also one of EC Montreal's student ambassadors.  She helps to welcoome the new students every Monday and makes she she is available during the break times to speak to students.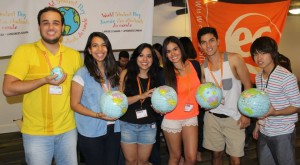 Franxis is always respecting our language policy and encourages students to do the same!  She recently gave a wonderful presentation on social media.  She is a natural public speaker!
Here is what she would like to share with all of you:
I love EC Montreal!  Every day, I felt very happy and excited to come to class, becaue not only did I come to learn and improve my English skills, but also because I made such good friends with people from everywhere!
I feel like I am at home while I am learning new things and enjoying each activity of the school. 
I will always remember this experience because it was unforgettable!  The teachers are very friendly and professional and the staff is always concerned about us adn they always solve our problems very efficiently!
I have improved my English skills a lot, currently I can communicate easily and accurately which was my goal when I came here.  The teachers are always willing to help you improve and take advantae of your stay!
I really loved the academic and social activities!  They helped me to know more about  how amazing Montreal is and also, with the academic lectures,  I could learn and be aware of different issues that are happening all over the world!
Comments
comments