Maria A Olavarrieta has been studying at EC since January 2014.  She began her language adventure at EC Vancouver and studied there until May 2014.  She then traveled to Montreal to participate in EC Montreal's Academic Year Bilingual Intensive programme.  She will be with us in Montreal until January 2015.
She is a multi-destination student who is getting a taste of two Canadian cities while studying English and French!  The advantage of being a multi-destination student is that you can experience different parts of our North America, for example, without interupting your studies.  Maria is getting two languages for the price of one in Montreal by participating in our bilingual programme!
Here is what Maria would like to share with all of you about her EC experience so far: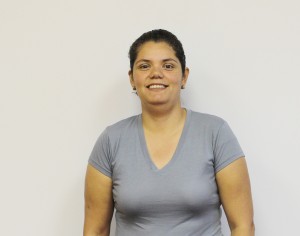 The main reason why I chose Canada was the option to learn two different languages at the same time. Why EC? Because my agent and a lot of friends of mine told me that the school was excellent. And they were right! It has been a wonderful experience, plenty of adventures, new friends and new knowledge.
I have learned about language and culture. Now I have friends in Korea, Japan, Germany, France and Brazil!
My English has improved tremendously and I hope my French will be better in a short time too!  However, the more important improvement is related to my personality and my life style. I strongly recommend this kind of experience no matter your age.
All the students, teachers and staffs that I have met in EC (Vancouver and Montreal) are part of my life from this moment on. Thank you!
Comments
comments