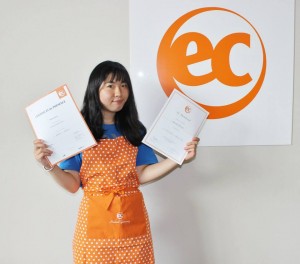 Kasumi Kosano studied French with us in late summer but there was something special about her booking!  She chose to participate in EC Montreal's French Plus Gastronomy programme!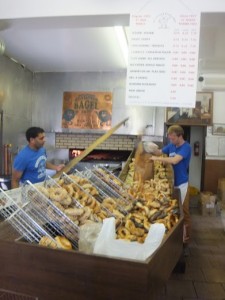 During her weeks at EC, she experienced culinary classes, pastry lessons and food tours.  She loved her experience and wanted to share her photographs and testimonial with all of you!  She also wants to encourage everyone she can to join us in Montreal to learn English or French and to join our Gastronomy programme!
Here's what she had to say:
The Food tour -It was very nice and I can highly recommend it!!  I could learn the history in Montreal through eating.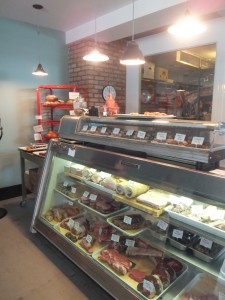 We ate panini, cheese, gelato, chocolate, etc,,, anyway A LOT!!!  I especially prefer the gelato shop and I went there again my last day in Montreal.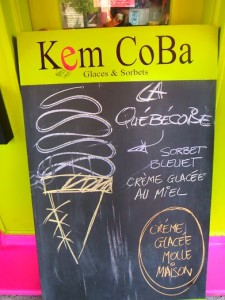 The Cooking classes – I made cupcakes, beef steak and Italian dishes.  Each class was in French and sometimes it was a little difficult for me to understand.  But I could learn the words and phrases while cooking that I didn't see in my daily classes.  Of course I ate all of dishes after class with my host family. It was magnifique.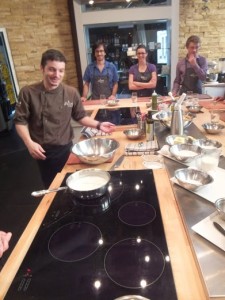 We cannot live without communication and we also can't survive without food!  Language has evolved and food has progressed also.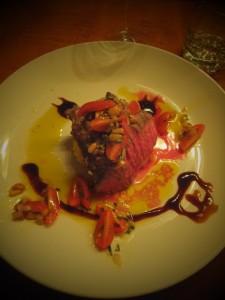 I believe language, culture and food are great help to understand a foreign culture.  That's why I took the gastronomy class, but the most simple reason is that I just like eating!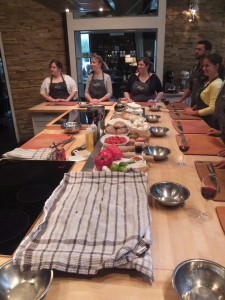 I was surprised that I was among the very first gastronomy students at EC but at the same time I was very honored to be!
I  appreciate Renee for arranging such exciting classes – and thank you EC team for my lovely orange apron!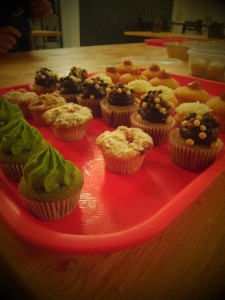 I plan to return to Montreal and hope to learn more about the Gastronomy world in Montreal!
Kasumi Kosano
Comments
comments