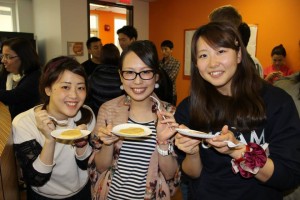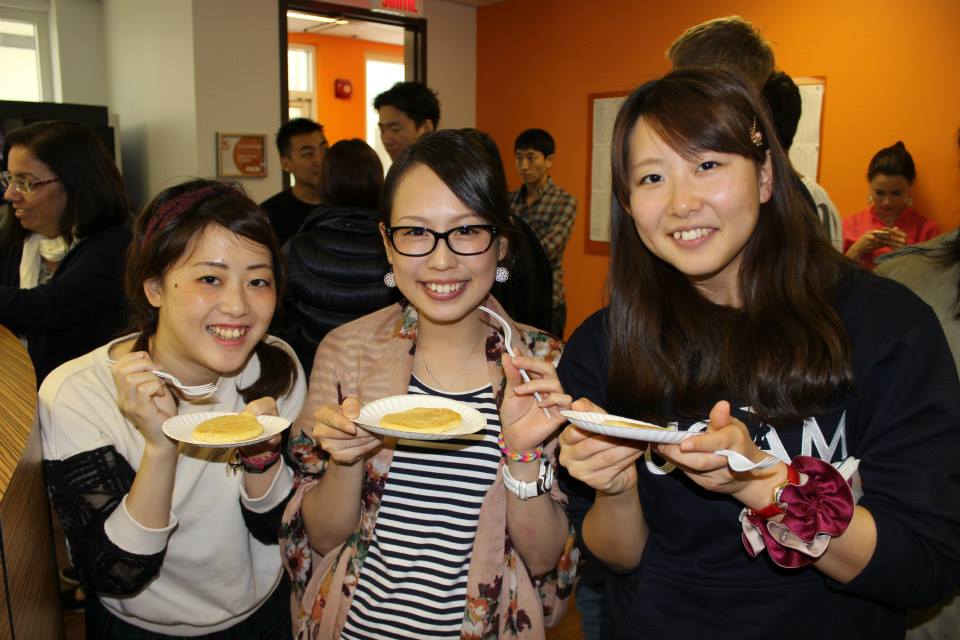 This week, EC Montreal's apple theme continued!  We held our annual apple pancake breakfast.  Our apple a day theme has been a huge hit this year.  Students are so interested to know about our local flavours.  They also love the opportunities that we give them to interact with one another in a social setting.
Paula, our accommodation coordinator, has become our star griller!  She is always ready to flip pancakes or roast hot dogs on our EC grill!!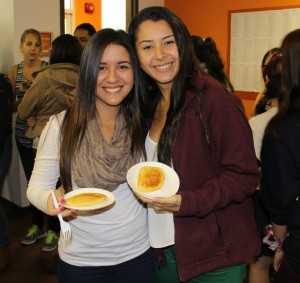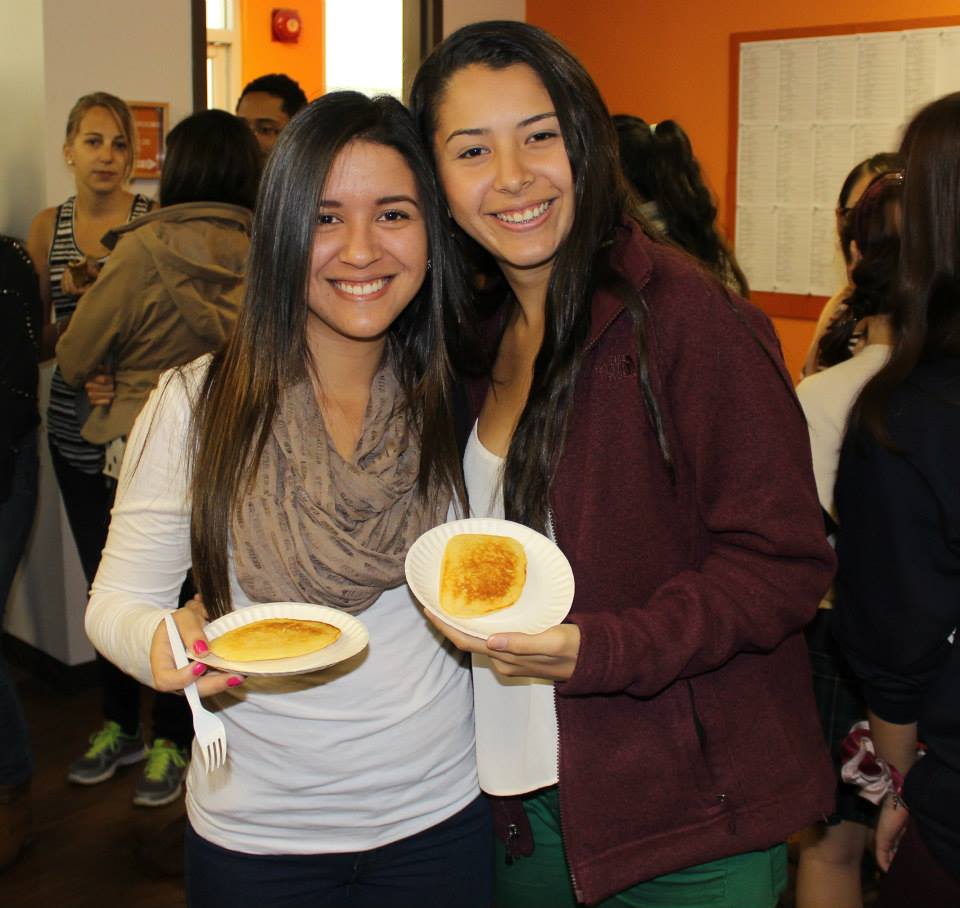 She prepared a lovely pancake batter with apples and had a great time flipping them pancakes while chatting with our students!  The sweet smell of hot cakes spread through the entire school luring our students to the student lounge.
Throughout the week, we also kept hiding an apple a day in the school.  Each apple has a skill testing question.  The student who finds the apple must take it over to the office and answer the question.  All the questions are "apple" related!  Some sample questions are: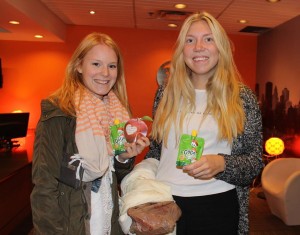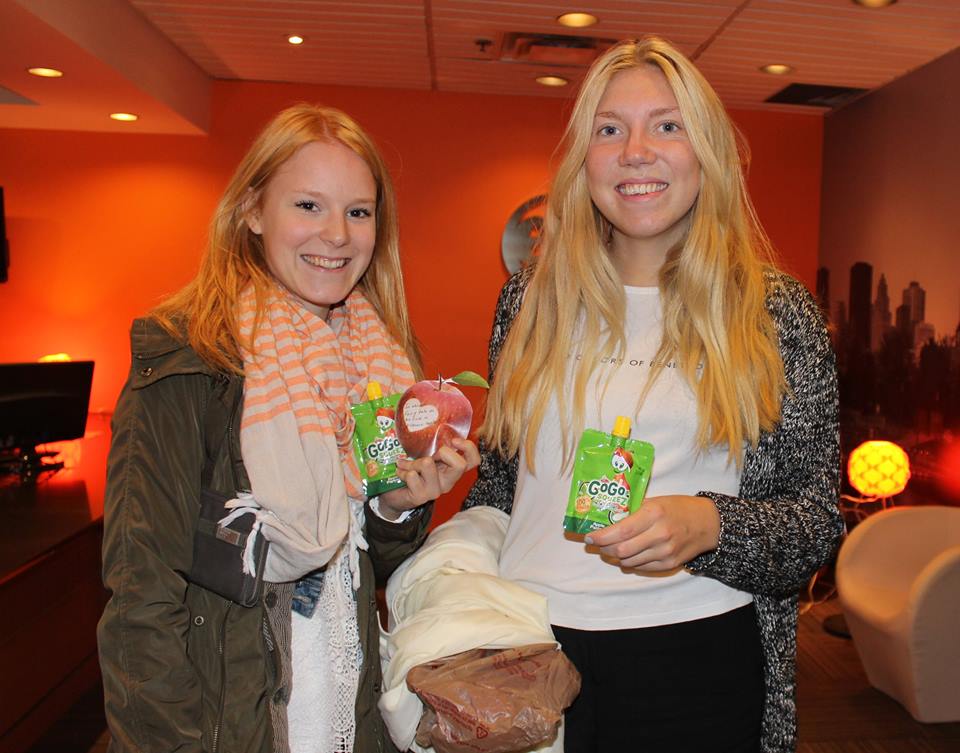 True or False:  Gwenyth Paltrow named her daughter Apple?
Which fairy tale features a poisoned apple?
True or False:  Delicious is a type of apple?
How many bites in the Apple logo?
These questions force our students to discuss the answers with one another or do an internet search.  It is so fun to see our students race to the office to claim their sweet prize!
We will continue to hide an apple a day until the very last day of the month!
Comments
comments