Last week we said good-bye to one of EC Montreal's best know student ambassador and student (of course). Most know him as  JP- the big and very likable Brazilian at EC Montreal, but his real name is Joao Paulo.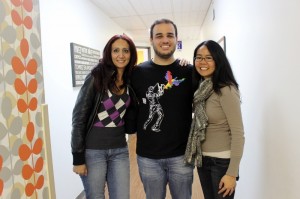 Joao has been with us for many months studying English and French, mainly French because he arrived in Montreal with a very good level of English. During his stay here he experienced both staying with one of EC Montreal's homestay hosts ( Sylvie) as well as living on his own. These are his thoughts about his time at EC Montreal:
"… mon séjour ici a Montreal ne pourrait pas être magnifique sans EC! J`ai fait beaucoup d`amis ici et aussi j`ai appris le français au même temps que j`ai pratique mon anglais. Je suis très content avec l`école, mes professeurs, les employés et ma mère canadienne a été excellente!!! En fait je suis triste car je doit partir. Cette expérience va être inoubliable!"
Joao finished his language adventure with a lecture, part of the student lectures series that our school proposes, and with a lot of certificates for his various achievements along the way.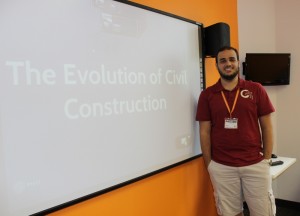 Congratulations JP and thank you for having chosen EC Montreal to learn French and improve English!
Comments
comments