Marcela Francis is a Brazilian student participating in our Intensive Bilingual programme at EC Montreal.  Here is what she would like to share about her EC experience: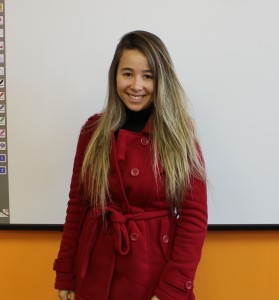 I chose Montreal because I think it's a perfect idea to learn English and French at the same time. I've been here since August and in my opinion, I already learned a lot of new words, I have a better vocabulary and I think that I'm speaking much better and fluently now.
I love the activities at the EC Montreal's lounge, the EC's Welcome Party and the Friday's parties with a lot of EC students.
What I like must is the opportunity to make friends of different countries, it is amazing can share experience with new cultures!
It has being the most excited and important experience of my life. I'm blessed to be here at EC Montreal!
Thanks a lot!
Comments
comments