Monique Barros is a student from Brazil participating in EC Montreal's Academic Year Bilingual programme which consists of 30 Lessons of instruction per week.  Here is what she would like to share about her EC experience: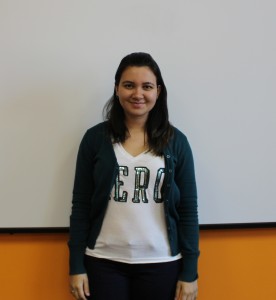 I chose Montreal because here I can practice and use my English and my French at the same time and everybody will understand me.
My experience at EC Montreal is very good, I love my French class, in only 4 weeks I could see how I learnt and how I could improve my French.
I love EC Montreal's Wednesday activities. I love my classes with my teacher Katie, with her I really could improve my English.
I will recommend EC Montreal for my friends in Brazil when I go back. Now, I'm having the bests moments in my life!
Comments
comments