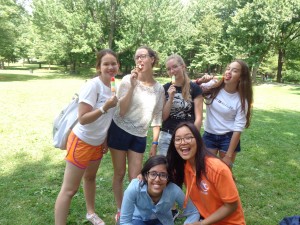 Jean Drapeau Parc is a nice alternative to go when you have a beautiful sunny Sunday. Go to Berri Uqam Metro station and take the yellow line to Jean Drapeau station and Voilà! You are there. You should bring your credit card and rent a bike because the park is really big that you will be tired to walk.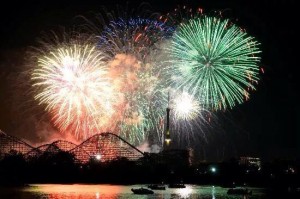 You can visit the biosphere, which is a big globe made of metallic structures with a biology museum inside. To visit the museum, you need to pay $12. It is very interesting for people who love nature. And for those who love adventure, there is La Ronde, part of Six Flags family, with Russian mountains and extreme activities. It is an obligatory stop for everyone who visits Montreal! You have a nice view of St. Laurence river from Jacques Cartier bridge that connects the two islands of Jean Drapeau- Ile Notre Dame and Ile Saint Helene.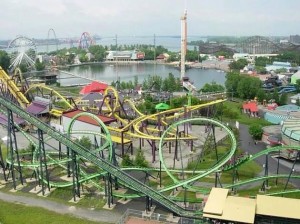 On the other side of the bridge, you can find the autodrome open for walking, cycling, etx… It is amazing! You can see the Casino, the gardens, full or flowers, the beach area and a fantastic view of Montreal's downtown.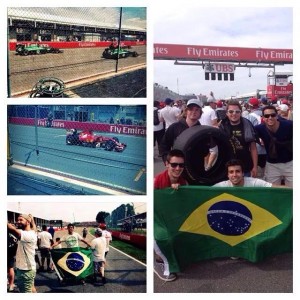 So,  you can still exploring the island or you can bcome back to Montreal's downtown on a boat, enjoying the sunset! Remember to bring some food and water when you visit the park as there are not many places to buy them. EC Montreal also organizes many activities here so make sure you join all of them. Enjoy!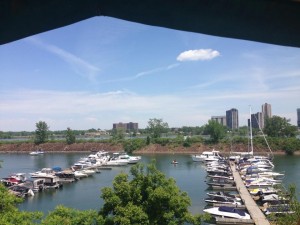 Comments
comments