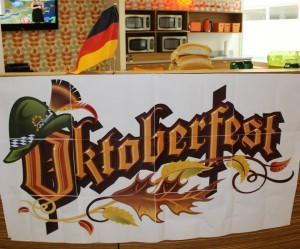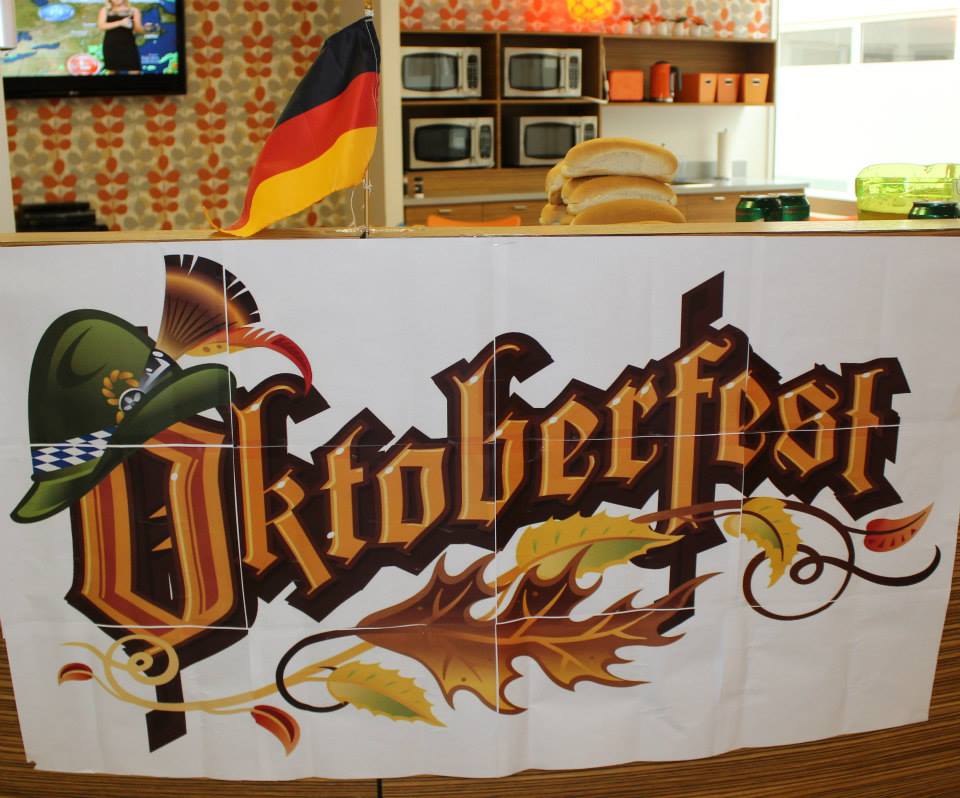 EC Montreal held its annual Oktoberfest celebrations today!  We wanted to make our German students feel at home and wanted to introduce our other students to this very special time of year for our German students from Munich.
There are Oktoberfest celebrations all over the city of Montreal this month!  This Friday, EC Montreal will take its students to a German pub where they will serve all the traditional refreshments.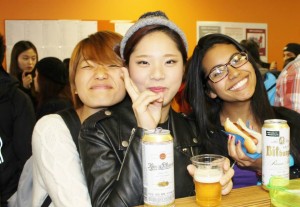 The Oktoberfest event at the school consisted of imported German beer, grilled sausages with sauerkraut and pretzels.  We decorated the student lounge with German flags, a German jersey and Oktoberfest banners!
The students loved it!  They all lined up to get a taste of this German tradition!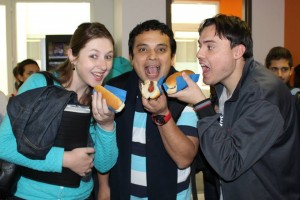 We like to introduce our students to these different traditions and special occasions from around the world!  It also gives them many opportunities to interact with each other and to practice their English and French skills.
When you come to EC Montreal to study English or French, you will learn a lot more than a language, the world will come to you in so many wonderful ways!
Prost from EC Montreal!
Comments
comments