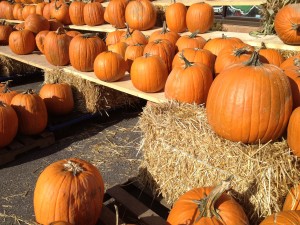 Pumpkin season is in full swing.  Pumpkin events will be held at three different farmers markets in the city, the Pumpkin Festival will be a day devoted to the mighty pumpkin. Tasting sessions will be held, as will mini-pumpkin decoration stations, with more to be announced as the Pumpkin Festival draws nearer.
So you don't miss any fun with pumpkins, here are the three locations and dates for Montreal's Pumpkin Festivals:
Jean-Talon Market – Saturday, October 18th from 10am to 4pm
Atwater Market – Sunday, October 19th from 10am to 4pm
de Maisonneuve Market – Saturday, October 25th from 10am to 4pm
You can also visit the pumpkin patch displayed at the Montreal Botanical Gardens every year.  You can combine this visit with the Lantern Festival.  Look for this outing on the next EC Montreal calendar of events!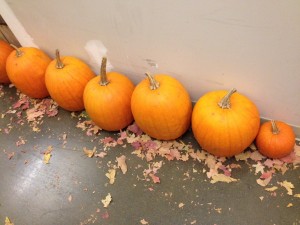 The pumpkins are not just great to look at – there are so many wonderful things you can do with them!  You can make Halloween Jack 'O Lanterns!  You can also scrape out the seeds for a fun snack.  If you are into cooking, you can make pumpkin soup, pumpkin pie and other wonderful fall desserts.
Comments
comments