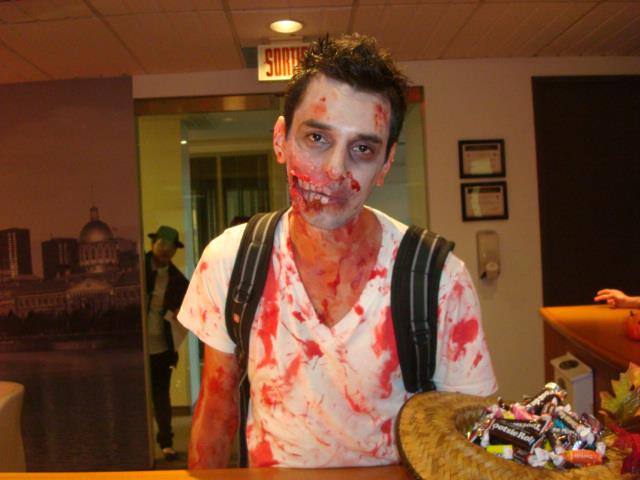 Montreal's annual Zombie walk is set to take place next Saturday, October 25.  The walk will start at 3 p.m. at the Place des Arts metro station in the Quartier des Spectacles.
You can arrive early and get your zombie make-up done for only $15.
You don't need to register for the walk, you can just show up in your zombie gear and join the fun!
The walk should end at about 4:30 p.m., however, there will be festivities afterwards at Les Foufounes Electriques, which is an alternative club.
Attention, EC Montreal students!!  We challenge you to take part in the zombie walk!  It will definitely put you in the mood for Halloween!
Although people of all ages can do the walk, the festivities at the club is for zombies who are 18 years or older!
Comments
comments