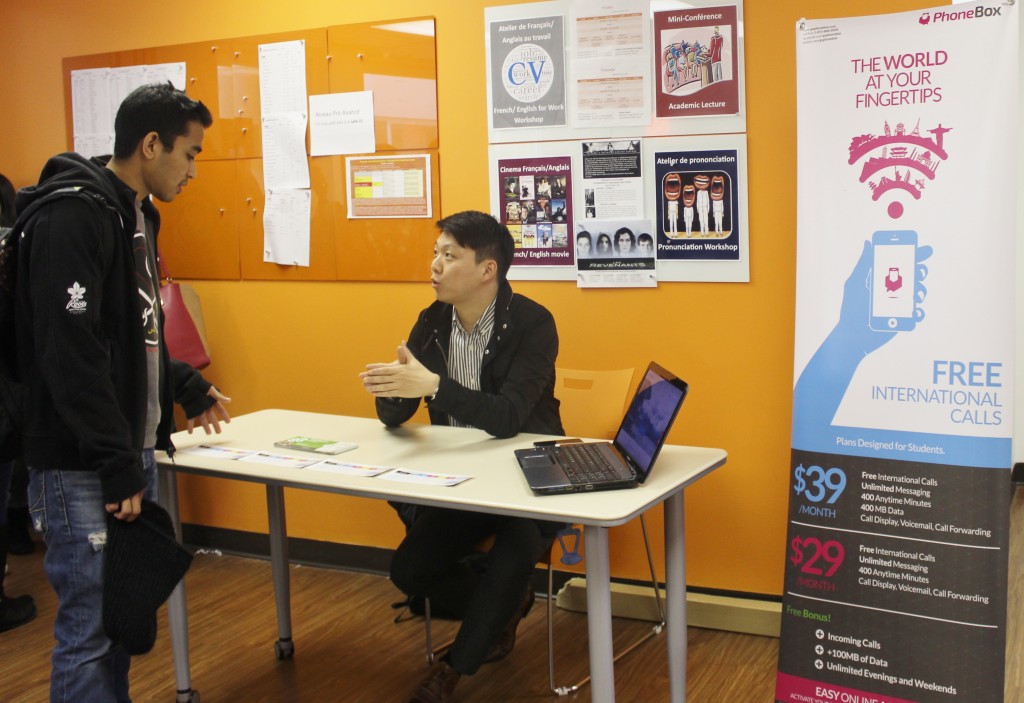 Every Monday, a representative from PhoneBox sets up a booth at EC Montreal!  PhoneBox is a small Canadian telecommunications company that provides quality mobile service.
The company was created with the aim of lowering costs of wireless service.  They cater to individuals who are new to Canada, which is an attractive option to international students.
The plans are designed for those who do not wish to commit to long-term contracts.  Most of their clients are international students and travelers here on a working holiday visa.
The plans are all affordable that offer the benefits of freedom and flexibility.
PhoneBox is a relatively new company.  They began in 2011 servicing Toronto, Vancouver and Calgary.  They have now branched out and are able to cater to our student population doing a full immersion English or French programme in Montreal!
The Infinity plan includes unlimited calling, unlimited messaging, Caller ID, Voicemail and Call Forwarding for only $33 per month.  The best part is that PhoneBox sells other plans ranging from $30 to $79 per month and some plans include Free International Calls!  Our students could stay connected with their friends and loved ones back home without incurring incredible bills.  They don't have to wait until they get home to use Skype, they can ring up their friends anytime and anywhere….except in the classroom, of course!
EC Montreal students who sign up get a $10 voucher that they can use towards their montly bill.
Please look for a PhoneBox staff member in the student lounge every Monday during the lunch break from 12:30 to 1:30 p.m.
Comments
comments