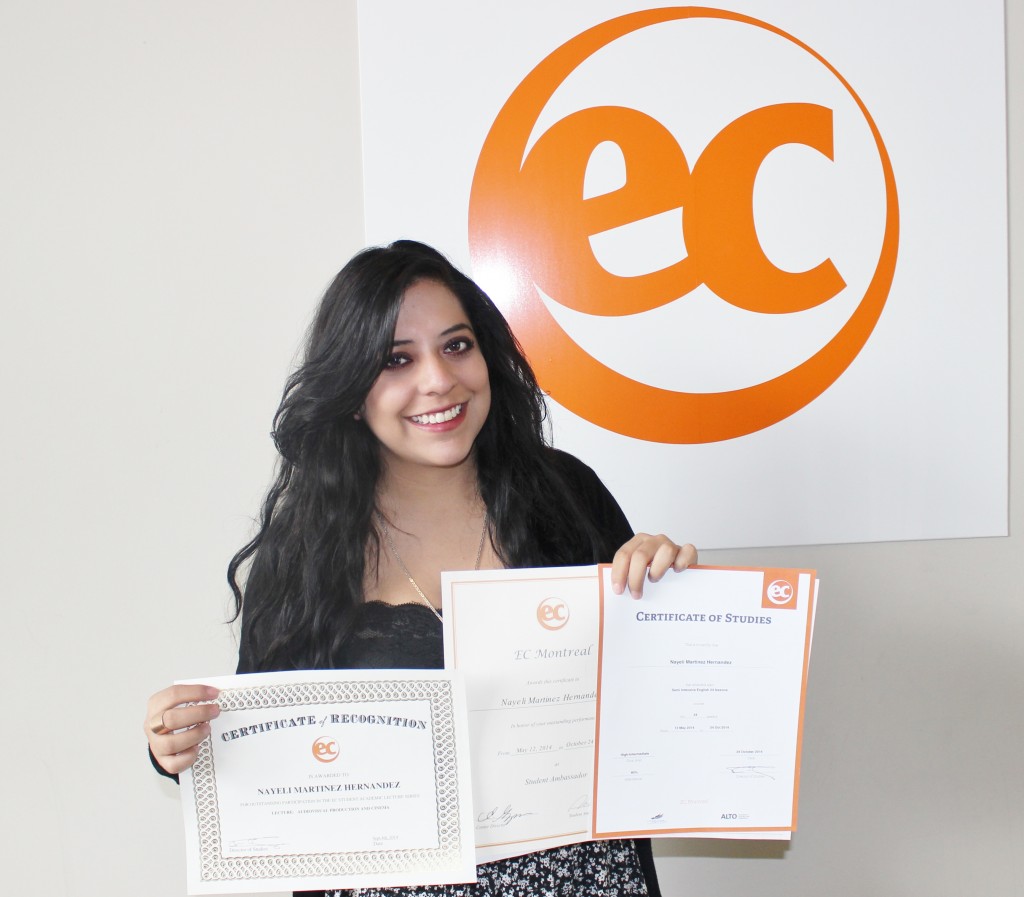 Nayeli Martinez Hernandez has been participating in EC Montreal's General English programme for the past six months!  She is a talented film maker from Mexico City.  She decided to shoot a short film of her EC Montreal experience during her stay.  This, she says, will be part of her portfolio.  She promised to send it to us when it is completed.  We saw bits of it during her stay and we are already impressed beyond belief!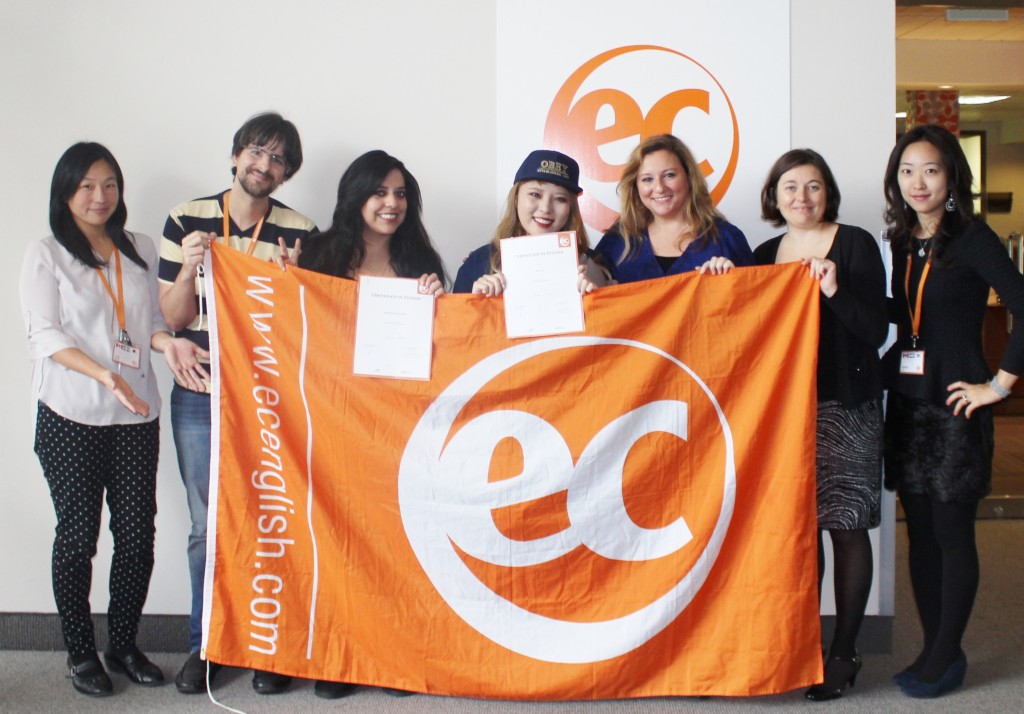 Nayeli was also a student ambassador for us during her stay.  She helped to welcome the new students and assisted us in promoting our activities and events.  Today is her last day at EC.  We will really miss her sunshine smile!  Here is what she would like to share about her full immersion English programme in Montreal:
This experience has been the best!  I'm really satisfied with everything that I've done in Montreal.  I have learned a lot and l have met so many people from all over the world that are now my friends.
My teachers were great!  They really know how to teach.  I'm really thankful to this school for all the support that I have had.
Montreal is a beautiful city!  It doesn't matter which season it is.  You are able to find something to do all the time!  Montreal is the right place to learn and to have a wonderful time!
Thank you EC Montreal for the unforgettable experience!
Comments
comments