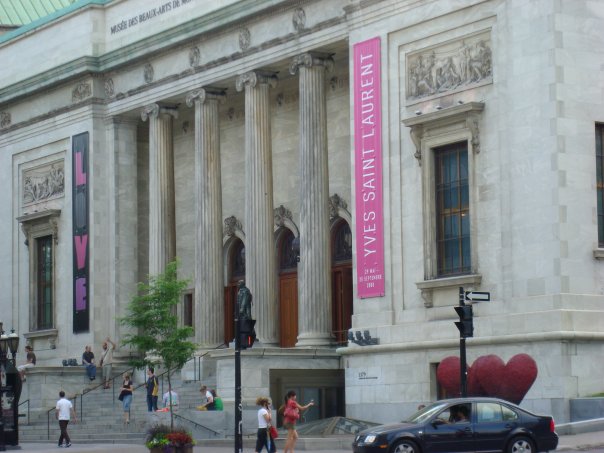 The Montreal museum of Fine Arts is located only a few blocks away from EC Montreal.  The collections are showcased in two buildings right across the street from each other.  The building on the south side houses the permanent collection.  Visiting the permanent collection is always free.
The building on the north side of the street is reserved for special exhibits.  The price is $15, however, Wednesday evening is free!
The Montreal museum of Fine Arts is well known around the world.  It presents some of the worlds most valuable collections.  Montreal is a city that is extremely rich in art and culture.
On October 11, the Van Gogh to Kandinsky exhibit began.  The theme of the collection is From Impressionism to Expressionism.
Look for an outing at the museum on EC Montreal's December calendar of events.  Every Thursday, EC Montreal adds a cultural activity to the social events calendar.  These outings include French cinema, museum visits, performing art shows and many other tourist attractions.
Join us at EC for a full immersion English or French programme in Montreal!  We will introduce you to a wide variety of activities including sports, cultural, workshops, popular attractions and weekend getaways!
Comments
comments