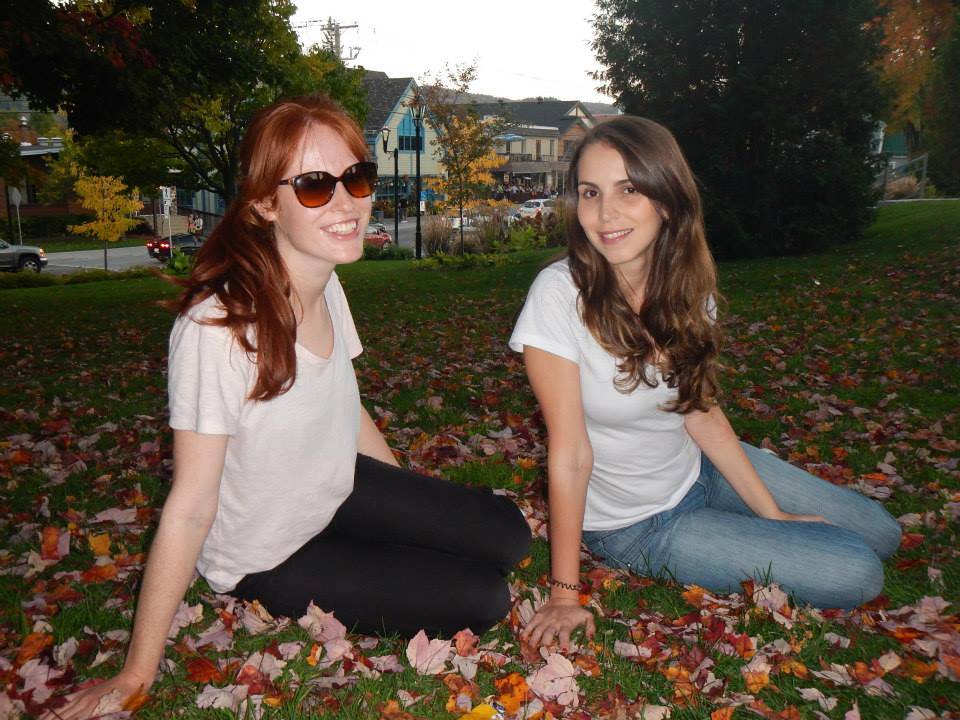 If you are looking for an escape from the city, just north of Montreal you will find the Laurentian Mountains.  A 40-minute drive along Highway 15 North will lead you to the majestic ski town of Saint Sauveur.
This past weekend, we did just that!  We wanted a break from our every day routine and little change in scenery.  We rented a car with some of our EC Montreal classmates  and made a reservation at the Hotel Manoir Saint Sauveur.  It is situated in the heart of the Saint Sauveur Village and is a 4 star establishment.
It was a cold and rainy weekend, but it didn't matter to us!  We visited their spa and pampered ourselves.  We then hit the pool and hot tub.  The warm whirlpool was the perfect remedy for weeks of hard work and stress.  It felt great to just unwind and sooth our sore limbs.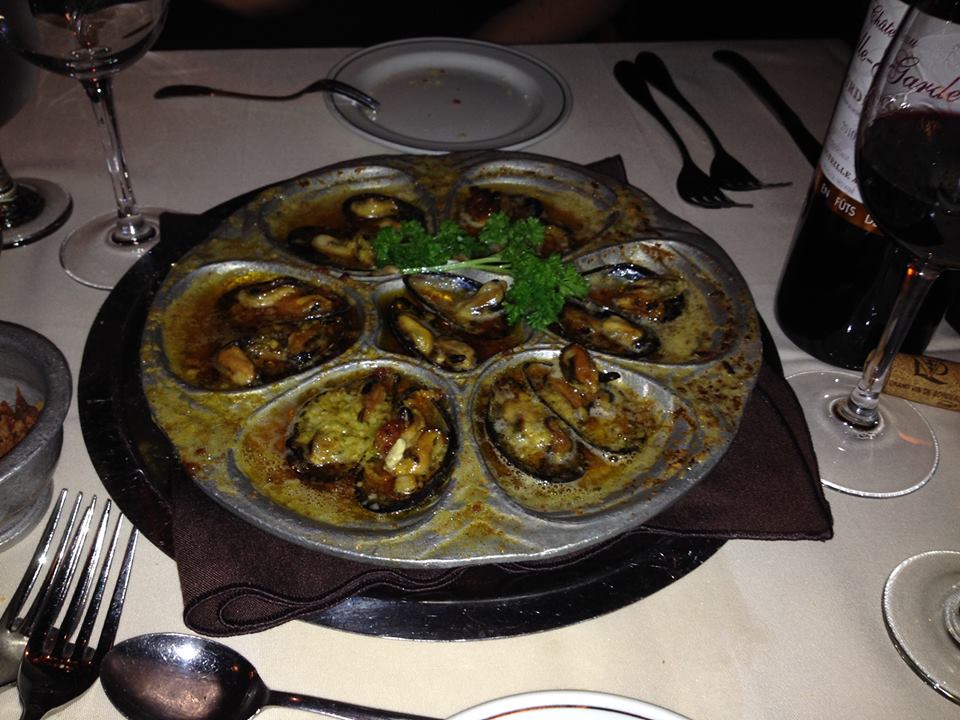 We then got ready for our much anticipated dinner reservation at Gibby's.  Gibby's has been around since 1969.  It is a warm, cozy restaurant that prides itself on good food and service.  They had several fireplaces going.  It was a perfect setting for a delicious fall meal.
The took our drink order and brought us fresh warm bread right out of the oven.  The curious thing was they served the bread with a bowl of pickles and a small bowl of fresh, chopped bacon!
We shared a mussels appetizer and couldn't get enough of it!  We kept dunking our bread in the tomato, garlic and butter juices.
We enjoyed our steak dinner but had to sadly turn down the offer for dessert.  I had my eye on the crème brule….next time!
We enjoyed a stroll along the principle street and made a stop in their Christmas shop.  Most of us bought a Saint Sauveur souvenir ornament!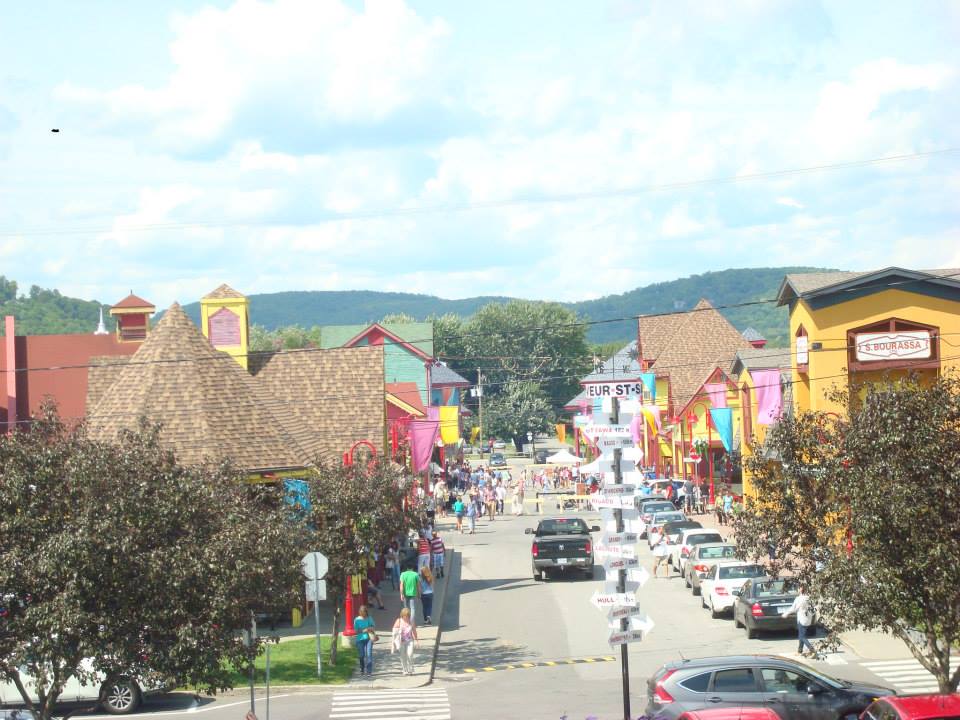 The following morning we made our way to the famous Bodum breakfast restaurant.  We enjoyed our eggs, bacon and crepes!  We needed the fuel to hit the outlet shops next!  We spent the next few hours going from one outlet shop to another!  We got some great deals.  Almost every store was offering discounts of 50 to 75% off!  We were happy to place all our lovely shopping bags into the car.  No buyers remorse…yet!
We made our way back to Montreal and kept telling each other what a fabulous weekend we had just spent!
If you are looking for an affordable and fun-filled, gourmet weekend, you will absolutely adore Saint Sauveur Village in the Laurentian Mountains.  No matter the season, it is a great place to visit and it is so close to the city!
Look for ski trips and weekend getaways on the upcoming EC Montreal calendar of events to the Laurentians!
Comments
comments