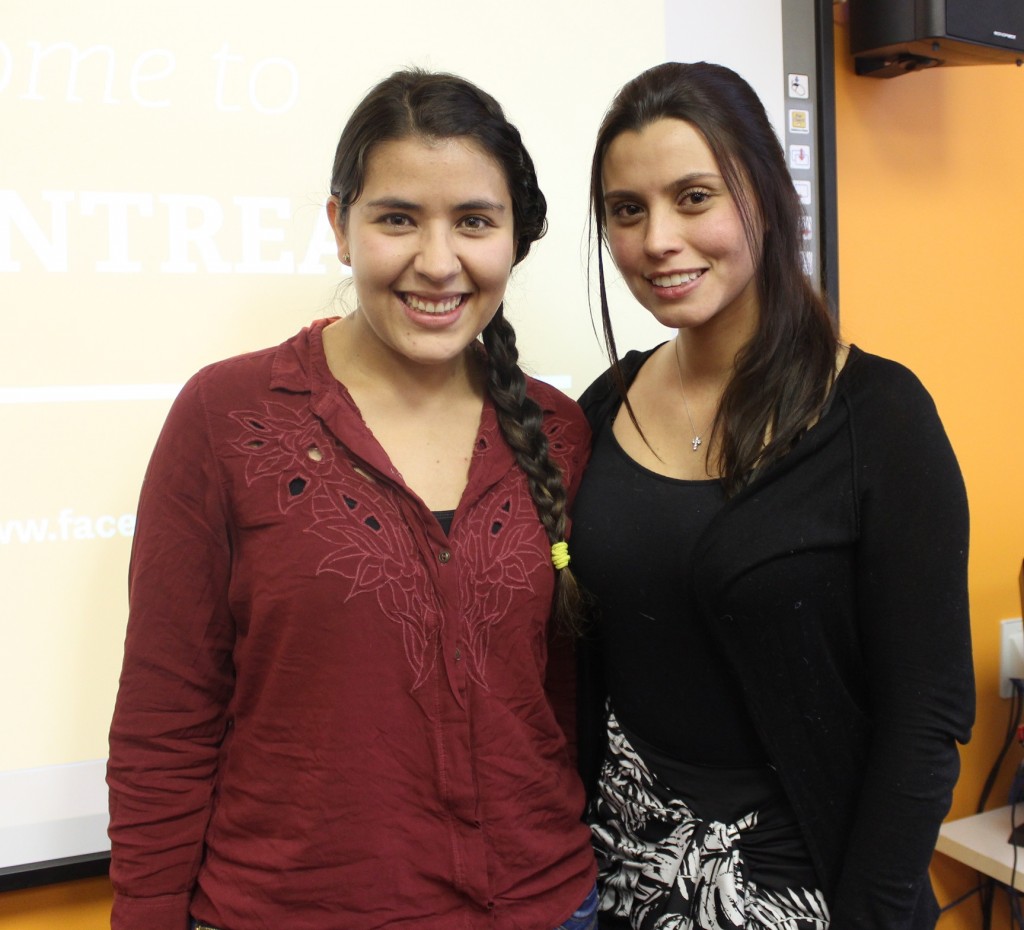 EC Montreal is so very proud of its students!  They say that second to death, public speaking is what most people fear!  Imagine giving a presentation to the entire school in a language that is maybe your second or thirld?  Sounds scary, doesn't it?  Our EC Montreal students have been up for this challenge since the beginning of this year.
Our students are learning how to conquer their fear of public speaking and showing off their incredible language skills at th same time!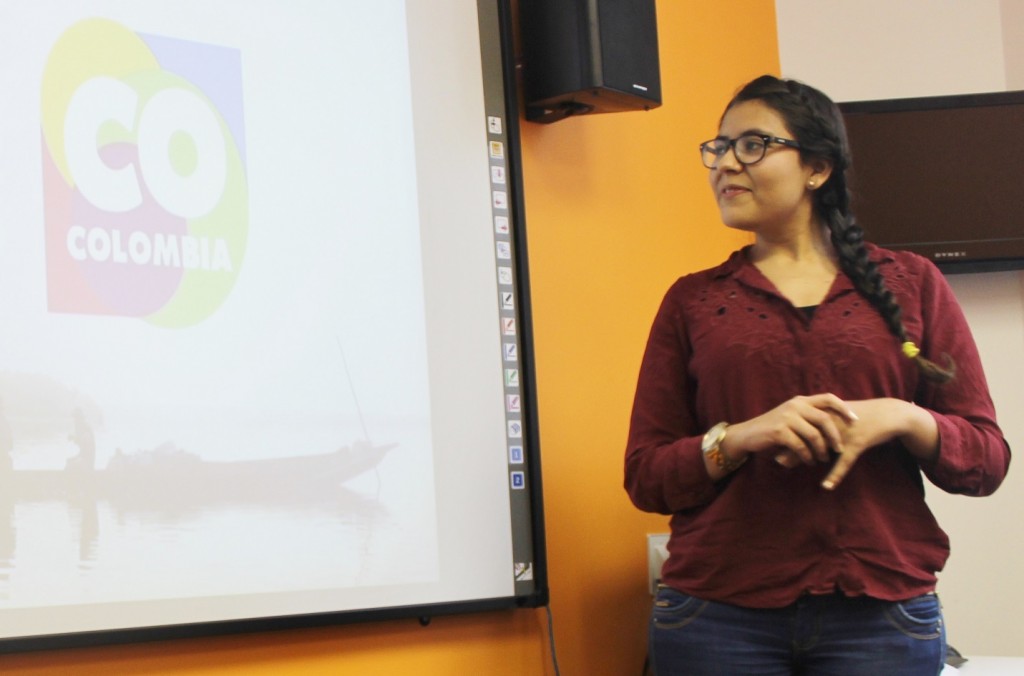 Today, we had two different presenters.  Laura Estefani Estevez presented on Country Branding and specifically how Colombia is being marketed and promoted.  She did a wonderful job.  She began by explaining what Country Branding is.  She then shared Colombia's campaigns to try to attract more tourists to this beautiful country.  She shared her favorite things about Colombia and some facts many people were unaware of.  For example, did you know that you can swin with pink dolphins in the Amazon or that there is an island in Colombia where the two offical languages are English and French?  She ended the presentation by showing one of the commercials of this "Choose Colombia" campaign.  It was a very positive and uplifting presentation.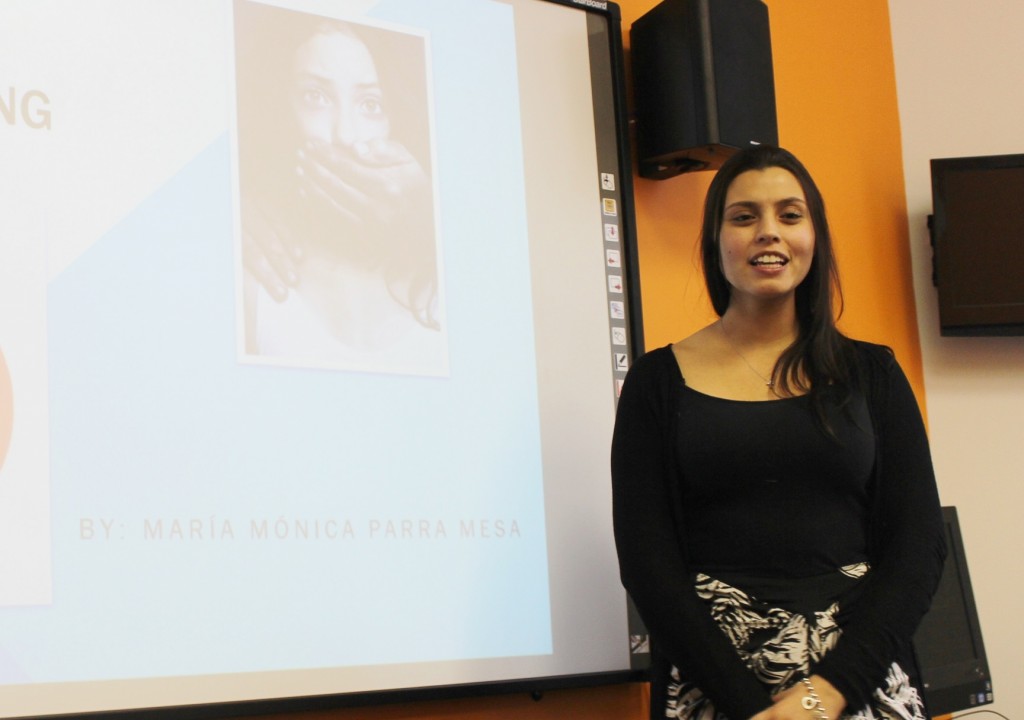 Next, Maria Monica Parra Mesa presented the very serious topic of human trafficking.  She began by telling everyone that we are all victims of human trafficking in one way or another.  She shared some very alarming statistics.  We all imagined that the highest percentage of victims are female, however, we had no idea that this probelm exists on every continent in the world.  There are 600 to 800 thousand victims of human trafficking every year.  She broke down the different types of human trafficking; sexual, drug, slavery and black market human organs.  Maria Monica is passionate about this topic as she worked within a prevention organization in Colombia.  Her final message to everyone was that the best way to remedy these crimes is to find ways to prevent them.
Laura and Maria Monica both gave stellar presentations!  They should be extremely proud of themselves!
Two more students will be presenting next Thursday.  Anyone who wants to present is welcome to do so!  Simply come to the office to let us know!  Our EC Montreal instructors will help guide you and prepare you for your presentation!
Comments
comments