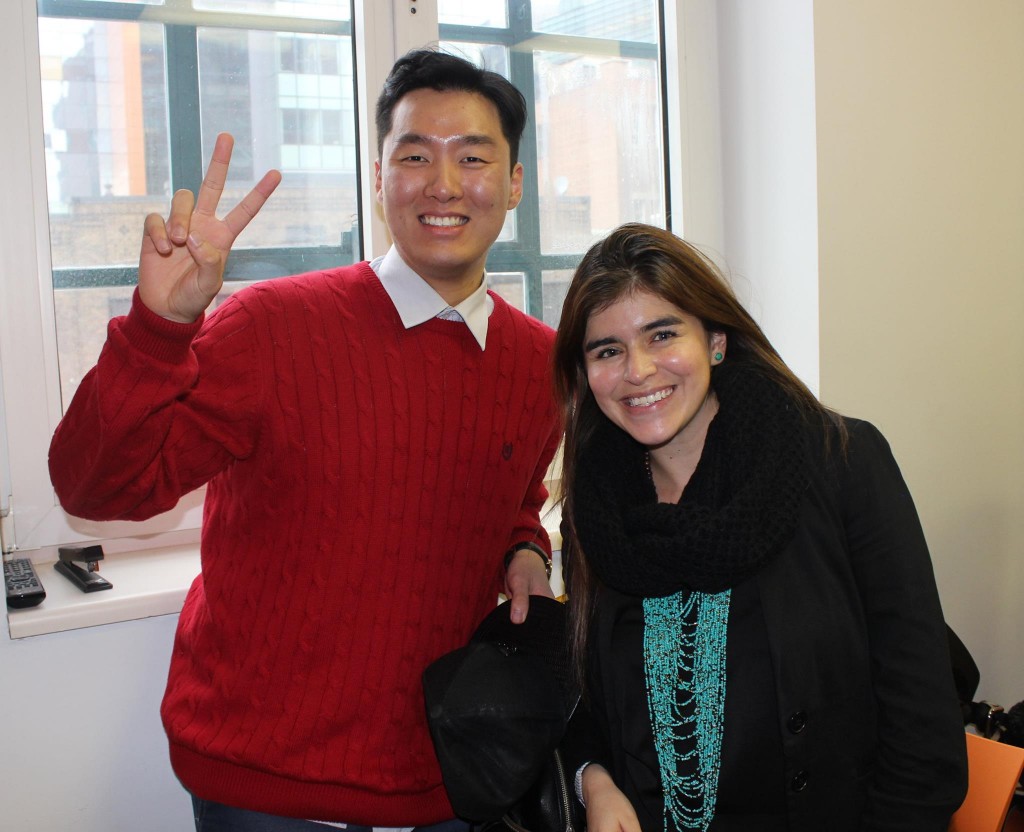 EC Montreal students Natalia Carranza and Junghan Jeong "JJ" presented today as a part of our student lecture series.  We are always so impressed when our students volunteer to do a presentation.  It is the perfect opportunity for them to work on their independent research projects, presentation skills and communication.  For the spectators, it is a great way to perfect their listening and vocubulary skills as well as note taking and asking questions.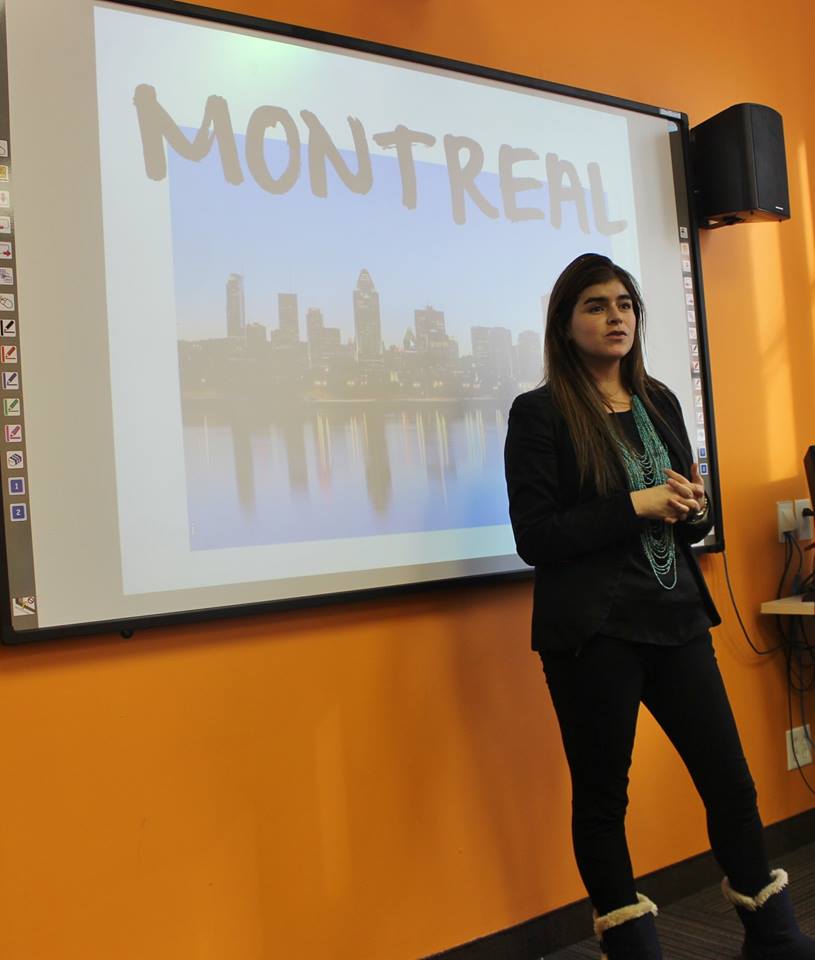 Natalia's presentation was titled All you Need to Know about Montreal.  She went through Montreal's history, the flag, the weather, tourist attractions, important events and our favorite subject, food!  Her description of Montreal was very complete and very well researched.  You can easily tell that she has fall in love with Montreal because she spoke with such passion and certainty.  After the presentation, she admitted that before coming to Montreal she didn't know much about the city but it didn't take long for her to appreciate Montreal as a destination to learn English.  She said that she will be leaving in December and wishes she could stay longer.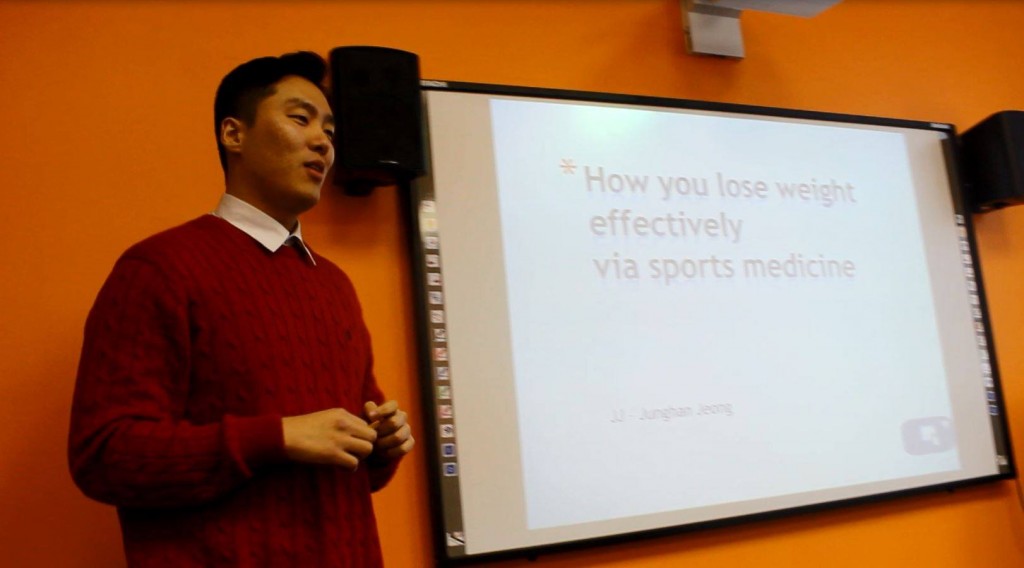 JJ's presentation was Sports Medicine: How to Lose Weight.  He talked about the three different body types and what each type should eat and avoid as well as what exercise routine they should undertake.  He described the bodies with very vivid illustrations.  He talked about diet, exercise and metabolism.  He used comedy throughout his presentation and was able to really get the audience's attention.
We congratulate both Natalia and JJ for their informative and well planned presentations!  We can't wait for the next ones!
Comments
comments