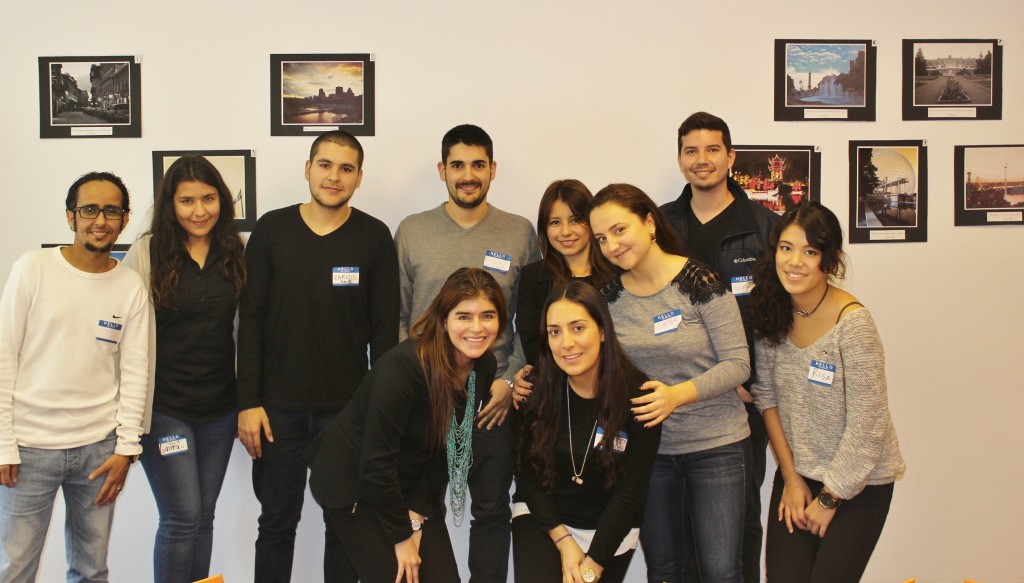 EC Montreal's Upper Intermediate English students turned their classroom into a photo gallery and invited the rest of the school to see Montreal through their lense.  Each guest was given a form suggesting five questions to ask the artists.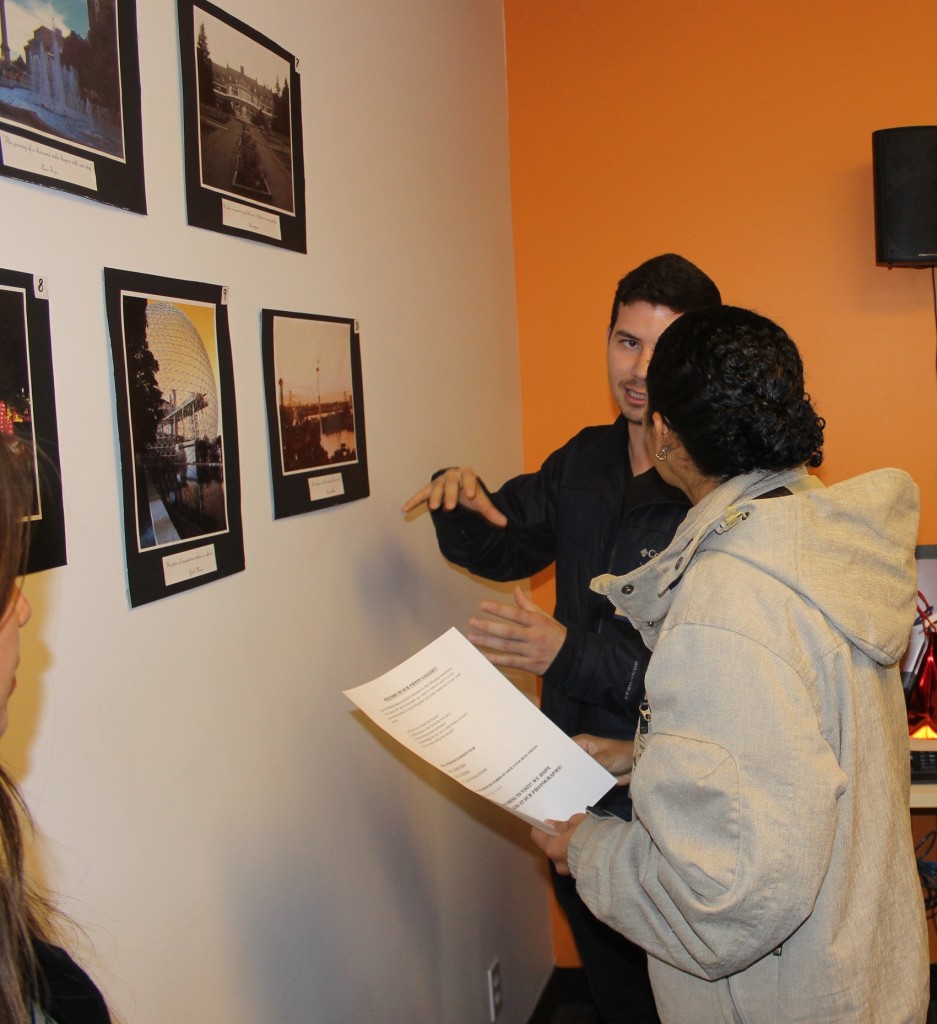 The questions were:
1.  Why did you choose this theme?
2.  Which picture is your facourite and why?
3.  What do the pictures symbolize?
4.  What strategy did you use to take these photos?
5.  Did you enjoy taking the pictures?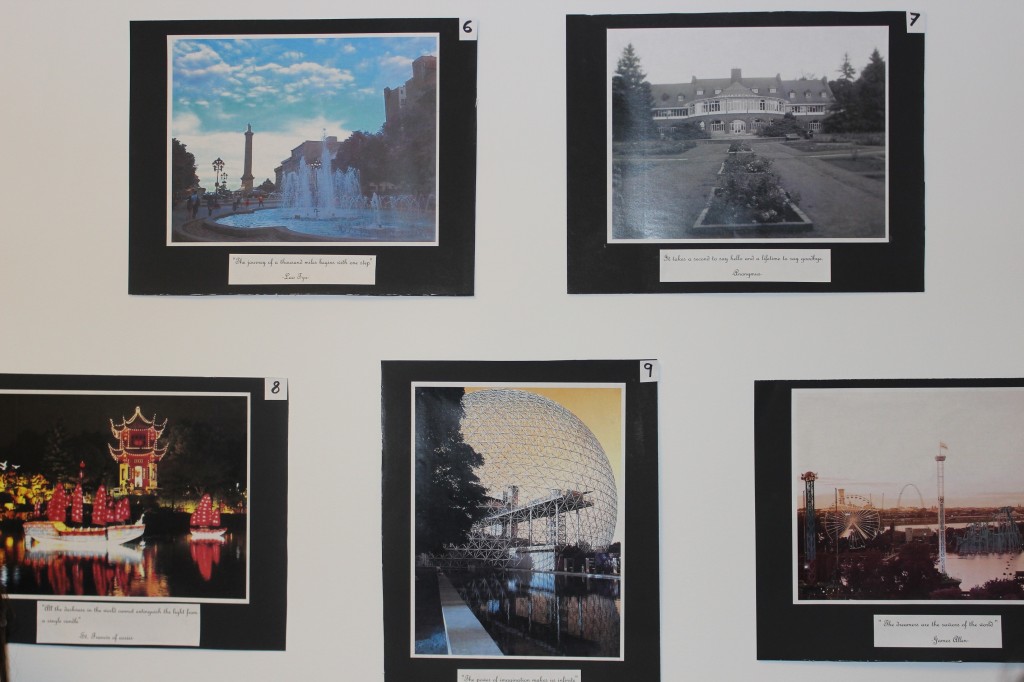 The gallery was divided into three different exhbits with three different themes.  Team A's photos were taken at the Atwater Market, Team B in Old Montreal and Team C's theme featured the different Iconic venues in Montreal.
The form all the guests were given asked to choose their favorite theme and then to choose their favorite photo.
We were all extremely impressed by the work they did and their professionalism in displaying their photos and presenting their theme.  We were delighted to see such passion for Montreal through their photos!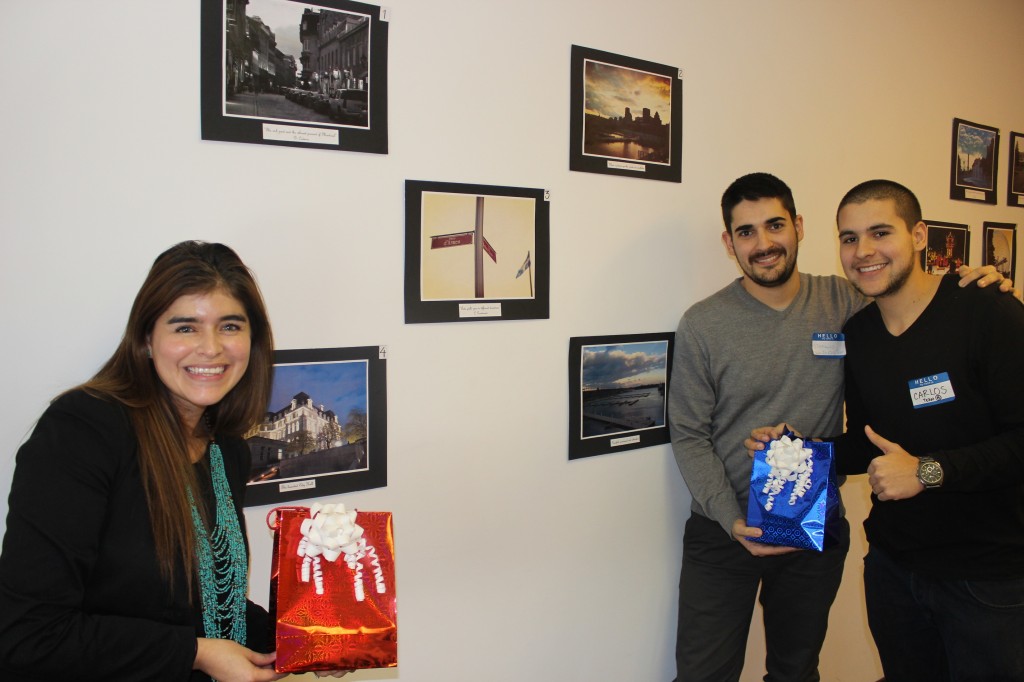 Our English teacher, Sacha, who lead the activity was so proud of her students.  She counted up the votes and presented the winners with prizes.  The winning photo was from Team B – Old Montreal.  The photo was titled "The rich past and the vibrant present of Montreal".  The winning team was also Team B – Old Montreal.
Congratulations to the entire Upper Intermediate class, you are all winners!
Comments
comments