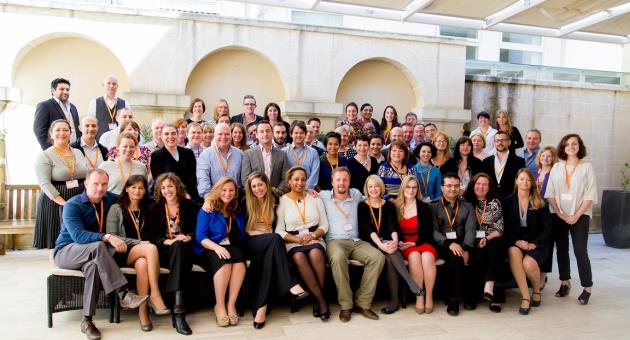 EC has a lot to celebrate this year!  We have achieved a 1 star rating with Best Companies!  This is a big deal and a status many companies strive to attain!
All EC employees were given a Best Company survey to complete and were asked to rate their leader, manager, team, well-being and working conditions.  The results show that EC staff is highly motivated, engaged and proud to work for this organization.
At EC Montreal, we achieved a one star status for our centre!  Employees at EC Montreal are happy with their team and looking forward to coming in to work every day!  When asked what makes EC a great workplace, many answered the team, the students, the leaders and the company's vision!
Here is what EC's CEO, Mike Xuerub had to say about this success:
"I am very proud that EC has been externally recognised as a fantastic workplace. People often talk about the correlation between highly engaged staff and customer service excellence. At EC we measure the engagement of both our staff and our students, so we can show true evidence of this in practice. We are thrilled to be developing an excellent workplace and revolutionising the service given to international students learning English in our schools."
I am proud to work for EC and especially proud of my team at EC Montreal!
Elisa
Comments
comments