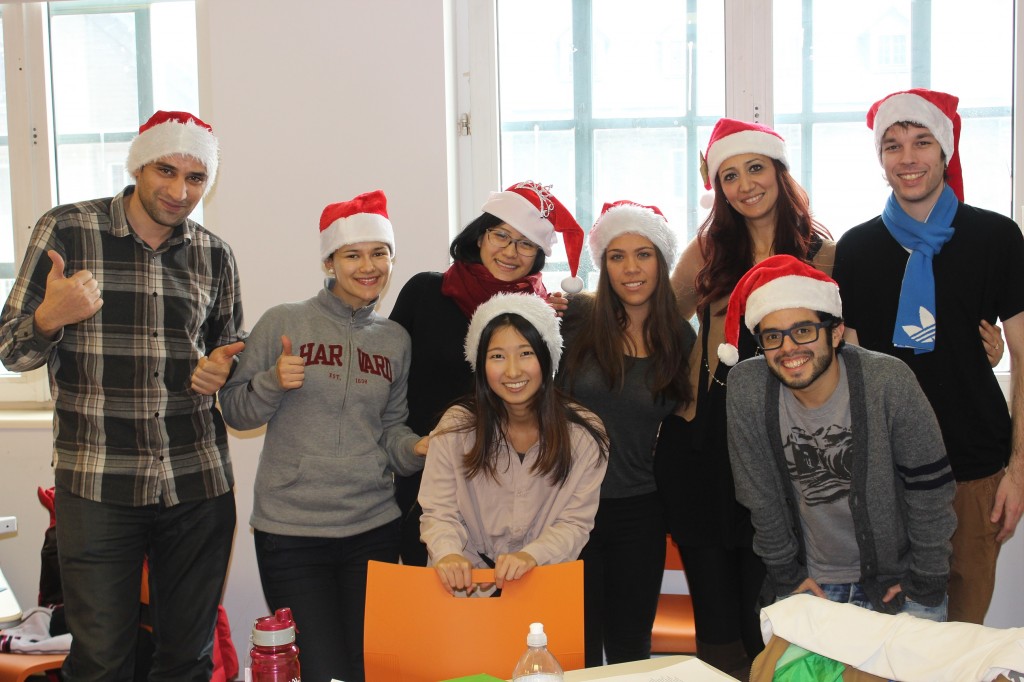 EC Montreal is in fundraising mode!  We have been collecting food, toys and toiletries for CTV's Spirit of Giving campaign and in addition, we are planning our fundraising for the Shriner's Hosptial.  We have been raising donations for this hospital for many years.  We were so impressed by all the work they have been doing for children with bone and spinal difficulties from all over the world!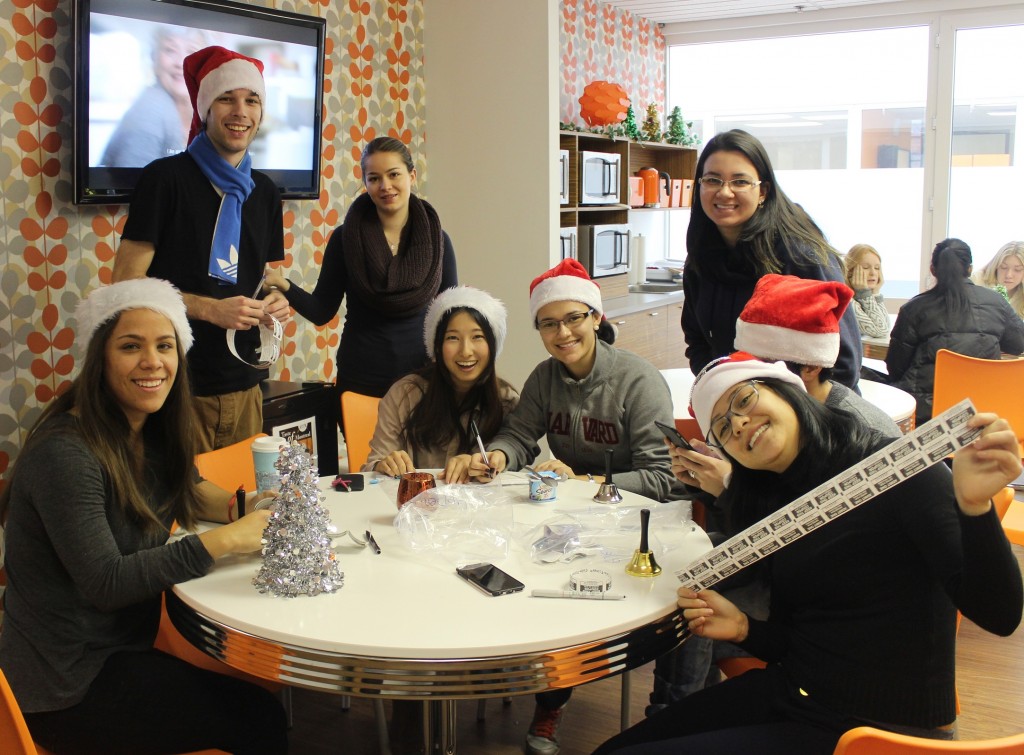 Souha's Intermediate class wanted to get involved!  As a class project they came up with a school lottery.  They created posters and went around to all the classes and the office selling tickets.  The tickets were $1 each.  The winner of the lottery would win 30% of the pot.  The remaining 70% would be donated to the Shriner's Hospital.
The class managed to raise $250 for the hospital.  The winner was going to take home a $75 prize!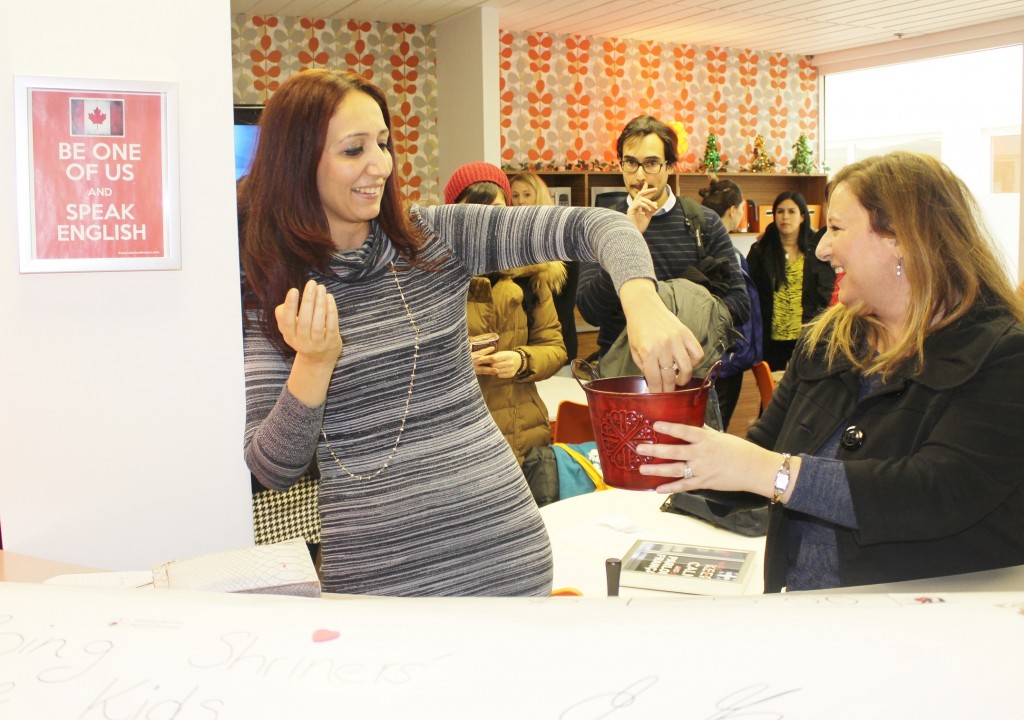 All the students gathered in the student lounge to hear the results of the lottery.  Our Centre Director, Elisa, thanked everyone who participated and a special thanks went to the Intermediate class for organizing the entire event.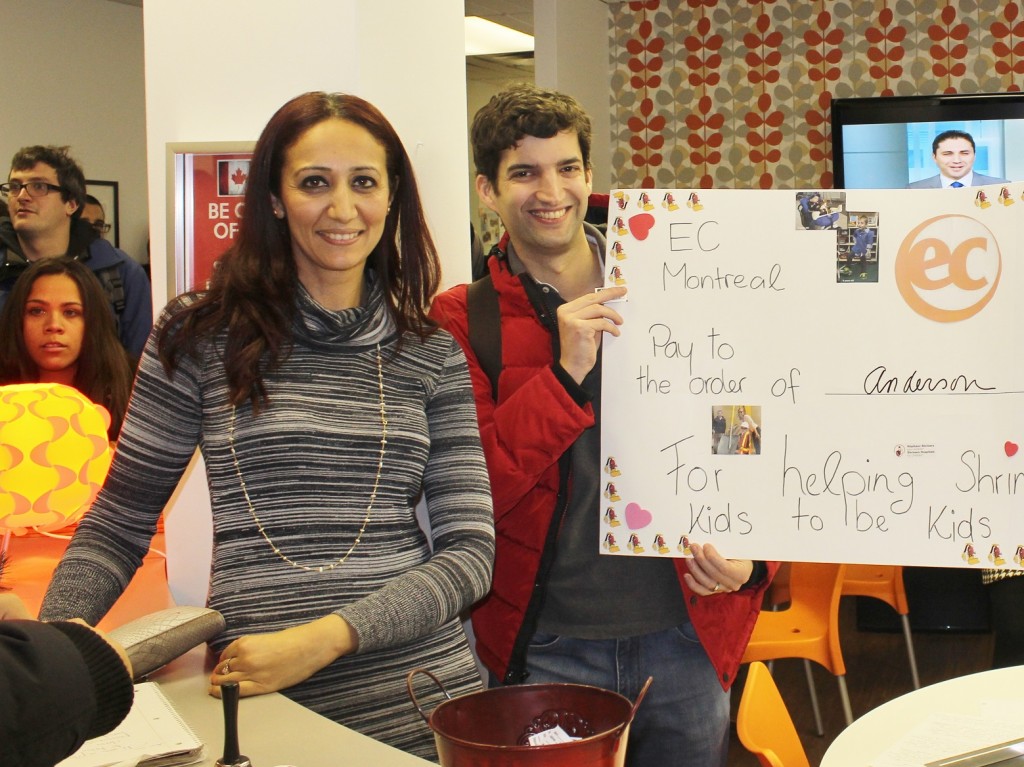 Their teacher, Souha, chose the ticket.  The lucky winner was Anderson!  He is a Brazilian student from the High-Intermediate class.  He was presented with a gigantic check as well as an envelope with $75 cash!
We reminded the students that we are still fundraising and our 11th annual charity bake sale was going to take place on Wednesday, December 10.  Our goal is to raise $1,000!
Comments
comments