Dahliana has been studying in our General English programme for the past six months.  Here is what she would like to share bout her English courses in Montreal: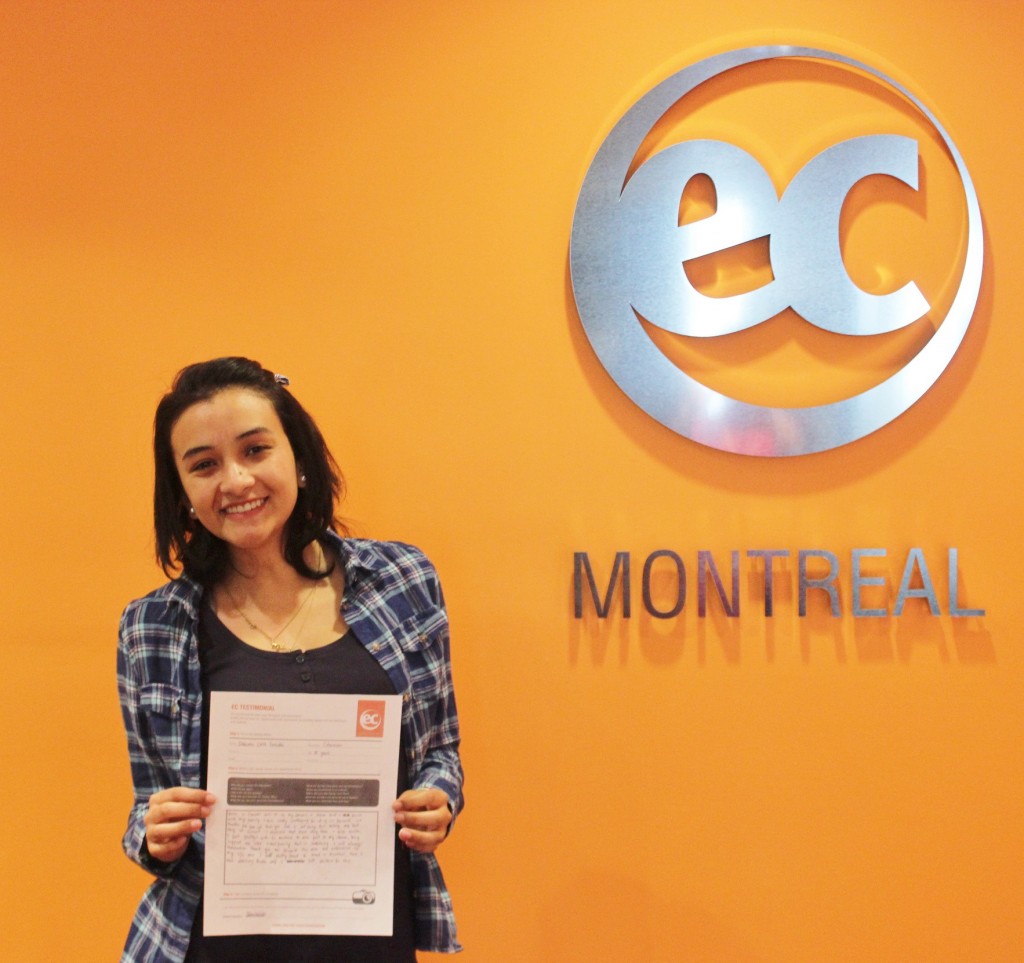 Coming to Canada was one of my dreams, a dream that I built with my family.  It was really callenging for all of us because six months away from all that you love is not easy, but today is my last day at EC Montreal.  I realized that every day here was great!
I am thankful to EC Montreal for being a part of my dream.  They supported me like a real family.  This is something I will always remember.
Thank you for giving me the greatest experience of my life.  I am proud of myself to have lived in Montreal.  Here, I met amazing people and I feel blessed for this.
Comments
comments