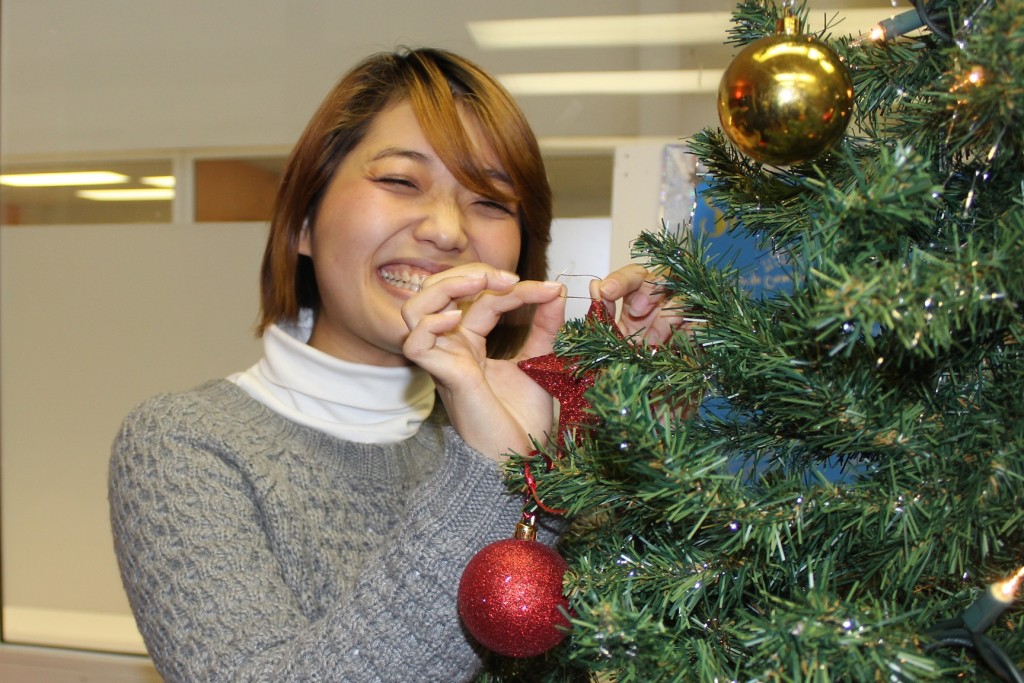 You chose to take English courses in Montreal during the Christmas holidays.  It was a difficult decision because you are away from your friends and family during a very special time of year.  Not to worry, you will have a magical experience with EC Montreal!
At EC Montreal, you will feel the magic of the Holiday season!  We have so many wonderful activities planned to help you celebrate Christmas!
We have planned tree trimming parties, gingerbread house making, Holiday parties, skating and so much more!  To really get everyone in the giving spirit, EC Montreal has planned many fundraising activities.  It is a time of year to open your hearts and to give to those who are less fortunate.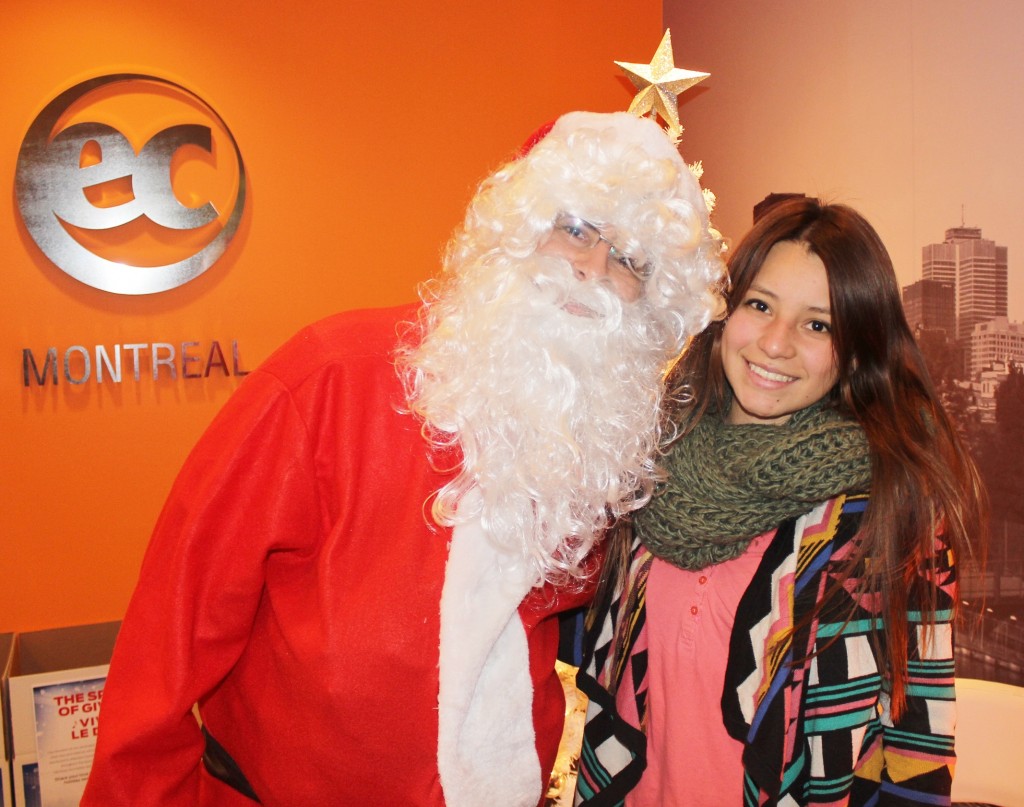 The CTV Spirit of Giving campaign was one of these initiatives.  With the help of our staff and students, we managed to fill 6 large donation boxes with toys, non-perishable food items and toiletries.  These items will help the needy families in Montreal have a merrier Christmas.
On Wednesday, December 10, EC Montreal will host its 11th annual charity bake sale.  It will be a full day of giving with a bake sale at the 10:30 a.m. break and a special lunch at 12:30.  All the proceeds will be donated to the Shriner's Hospital for Sick Children.
If you are concerned about spending the holidays away from home, here are 10 things you can do to celebrate Christmas in Montreal!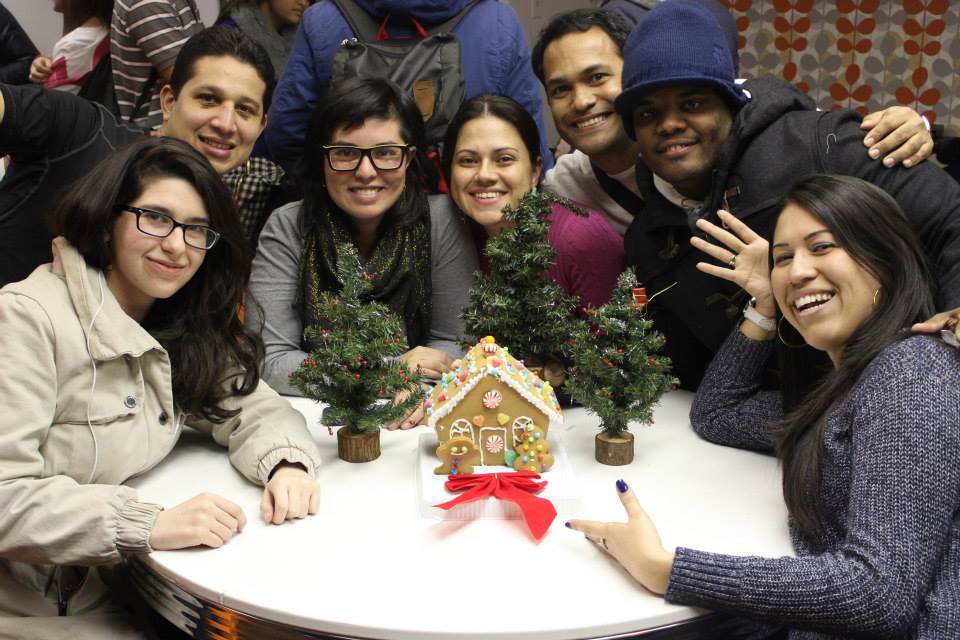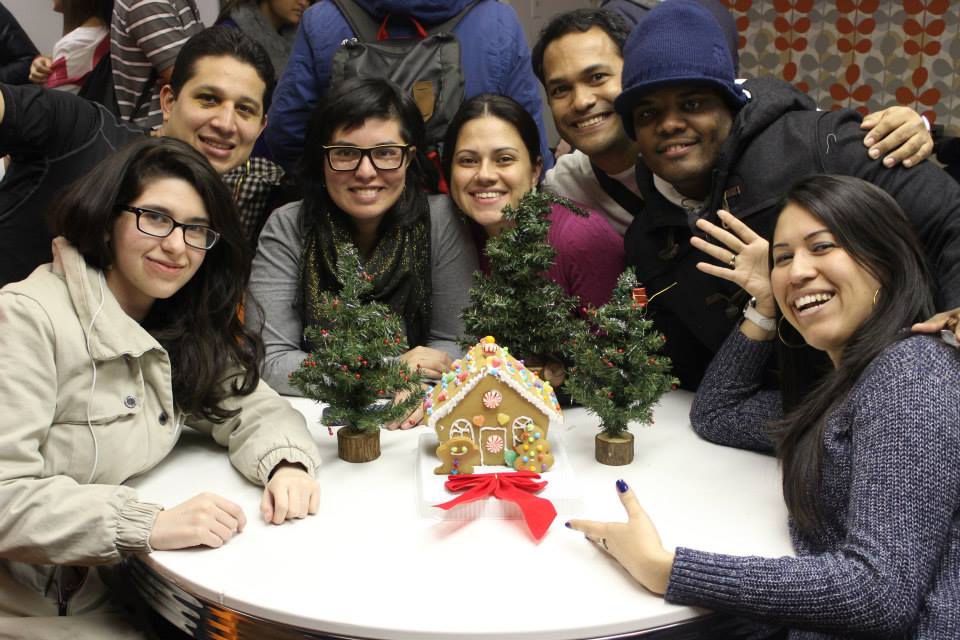 1.  Go visit the Christmas window display at Ogilvy's.  Every year, Ogilvy's creates the most magical Christmas window display.  People stand outside the window for hours watching the different elements of the display.
2.  Go to a mall and watch children line up to see Santa Claus.  There is something special about watching the innocence of a child's face as they sit on Santa's lap.  It will definitely fill your heart with the spirit of Christmas!
3.  Join EC Montreal's annual Staff and Student Christmas party!  Every year, the EC team gets together with the students to celebrate the holidays.  It's a special night that brings the entire EC community together.  This year, the party will take place on Friday, December 12.
4.  Help your homestay family with the holiday baking and decorating.  Get involved with your homestay family's Christmas traditions.  You will learn about different customs that you can bring back to your country to share.
5.  Go to Place des Arts and buy tickets to the annual Nutcracker Ballet.  Every year, Les Grands Ballet Canadiens put together the Nutcracker production.  It is a magical performance that will surely delight!
6.  Go skating in one of the many outdoor or indoor skating rinks around the city of Montreal.  It is a lot more special during the evening with the Christmas lights glowing and the Holiday tunes playing in the background.
7.  Go take a stroll through Mount-Royal park and watch or join in the winter sports like snowshoeing, skating, sledding and cross country skiing.
8.  Get together with your friends for a holiday group dinner.  There are so many restaurants in Montreal and many offer special Christmas menus.  Toast your new friendships with a nice meal!
9.  Donate your time to the many charity organization in Montreal.  You can get a complete list of organizations at the EC Montreal office.
10.  Write your family and friends back home a handwritten Christmas card or postcard.  On December 11, EC Montreal will pay for your postage to send out your holiday greetings.
We hope these ideas will help you get in the Christmas spirit.  Montreal is a magical place to spend the holidays!
Comments
comments