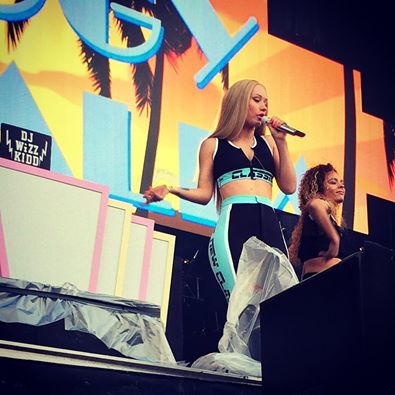 If you are taking an English course in Montreal at the moment, summer is only a distant memory now. Winter is here and we are dealing with snow storms and cold weather. No matter what the season, there is something happening in this city.
Festivals are pretty much what Montreal is all about, and the city knows how to throw a spectacular festival. One of Montreal's most well-known annual celebrations has Osheaga has been named the second best festival in the entire world by Fest300.
A website devoted to curating the world's best festivals, Fest300 held a voting contest seeking to name the greatest festival on the planet. Two free tickets to any festival was the incentive for the contest, and when voting ended on December 5th, Montreal's summer music festival at Parc Jean-Drapeau, aka Osheaga, claimed the number two spot.
Osheaga received 3,000 votes from fans, 800 votes away from the top spot which was awarded to Festival d'été de Québec.
The top 10 Festivals and the number of votes they received are found below.
Festival d'été de Québec (3.8k)
Osheaga (3k)
California Roots Festival (2.7k)
SunFest (2.4k)
Beale Street Music Festival (2.1k)
TomorrowWorld (1.8k)
Envision Festival (1.4k)
LOCKN' Festival (1.2k)
Oregon County Fair (1.2k)
Summer Camp Music Festiaval (1k)
Some winter festivals you can look forward to in Montreal are Igloofest and the Festival of Lights. Look for them on the EC Montreal winter calendar of events!
Comments
comments