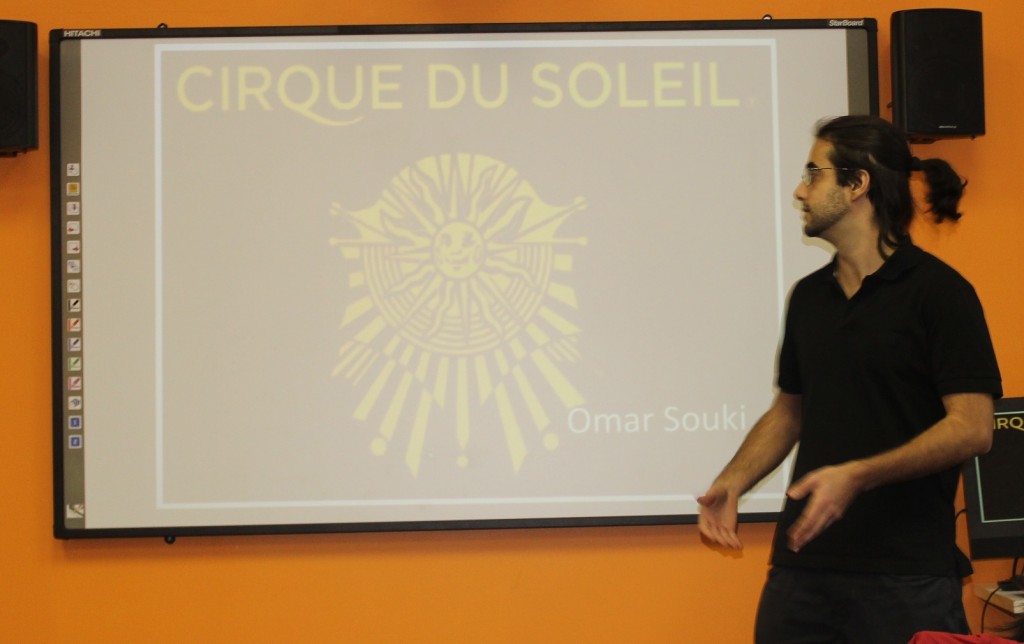 A very successful example of putting language into action is EC Montreal's student academic lecture series.  Students choose a topic of personal expertise or interest and with the support of their teachers perfect their presentation skills and share their knowledge with their learning community.
Omar Souki is a Brazilian student taking French courses in Montreal.  This week, Omar presented to the school.  He chose to talk about the Cirque du Soleil, specifically all Cirque du Monde foundation that they began.
Omar began his presentation by talking about the founder of the Cirque du Soleil, Guy Laliberte.  He came from very humble beginnings.  He was a street performer in a small town in Quebec.  His passion and driver lead him to begin this very special type of cirucs and become one of the wealthiest men in Canada.  He is also the first "clown" to fly to space!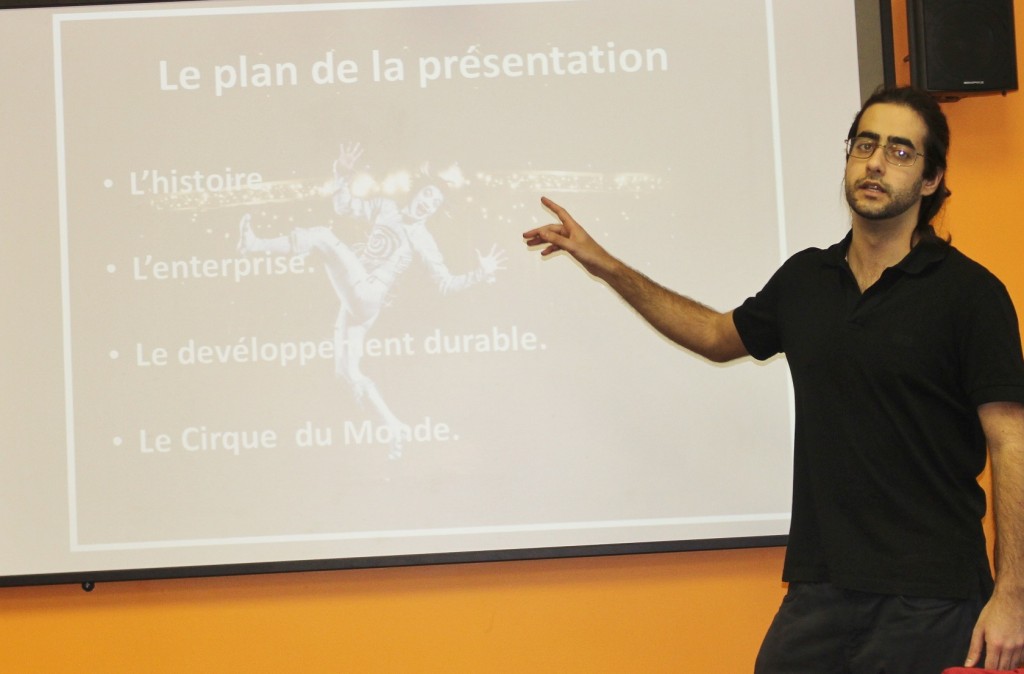 The Cirque du Soleil isn't like any other circus.  Firstly, there are no animals in the show.  It is an artistic performance with acrobats, trapeze artists, clowns and other entertainers.  They come up with specacular themes and have shows all over the globe!  They have become the most popular performers in Las Vegas with themes like the Beatles and Michael Jackson!
Every spring, the Cirque du Soleil tent comes up in Montreal's Old Port!  It is something we all look forward to!
The Cirque du Monde foundation is very special.  It is an outreach programme that helps troubled youth.  They recruit people in different cities around the world, specifically in countries like, Brazil, South Africa and Quebec, Canada.  They get this teens off the streets and teach them cirucs acts.  They end up being employed by the Cirque du Soleil and making a better life for themselves.
We all learned a lot about the Cirque du Soleil from Omar.  He gave a stellar performance!
Comments
comments