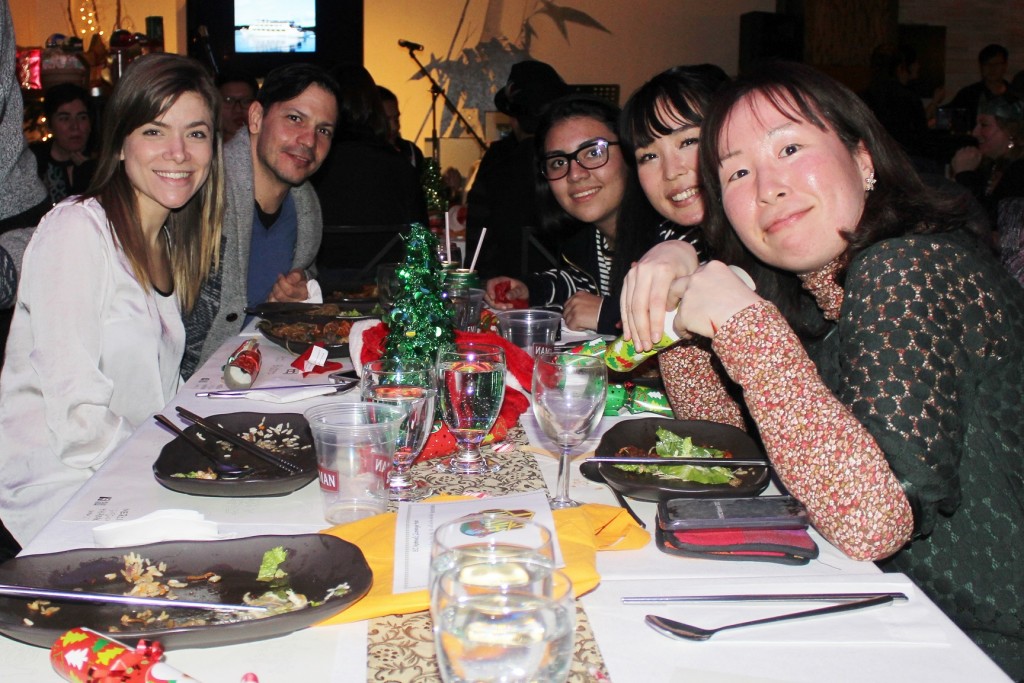 Last Friday, EC Montreal held its annual staff and student holiday party!  It is an event we look forward to every year!  It is wonderful to celebrate with the entire EC Montreal community!
The guests consisted of EC students, teachers, office staff, drivers and even some EC representatives!  Everyone was in a very festive mood!
The evening began with a holiday toast by our Centre Director, Elisa.  She kicked off the festivities and then handed over the entertainment to our Activity Leader, Milena.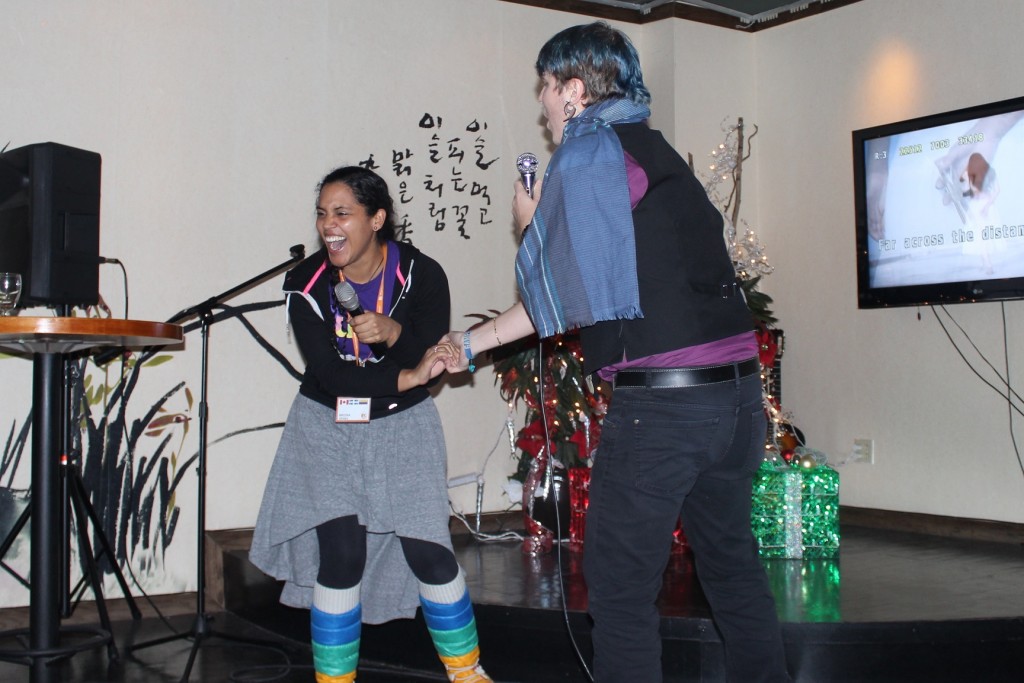 Milena animated a few games such as pass the santa hat, dance freeze and a scavenger hunt.  The scavenger hunt was spoiled by our teachers who got a hold of the list and were ready with their sack of items before the game even started!  The winners of this game won drink tickets.  As it was a close call between the teachers and another table, we decided to give them all drink tickets!
Everyone participated with great enthusiasm!
The buffet dinner was amazing!  We wouldn't expect anything less from Atti!  It is by far our favorite Korean restaurant in the city!  Everyone got up for seconds or thirds!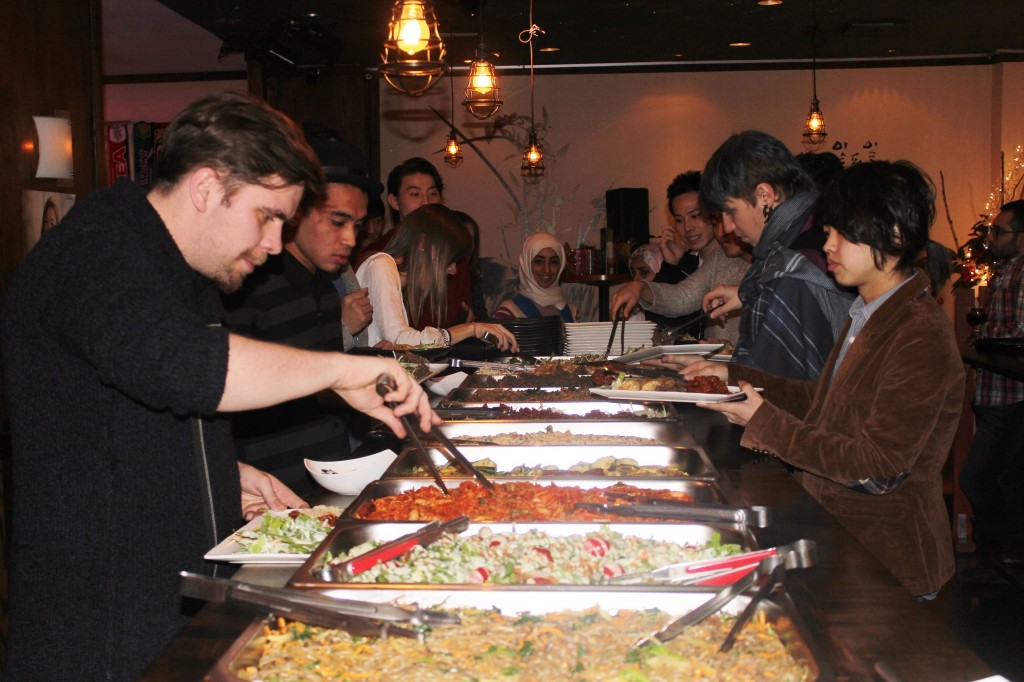 When dinner was over and all the prizes had been won, the Karaoke segment began!  Many staff and students got up on stage to sing!  It was absolutely wonderful!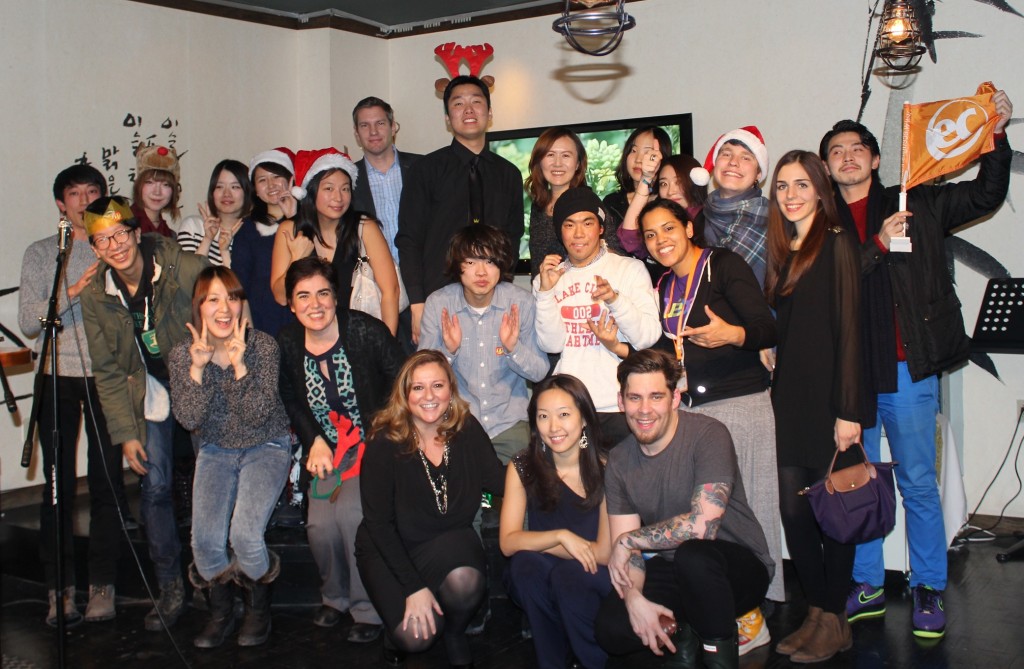 We ended the night with everyone on stage for a group photo and a last song!  We all sang "We are the World" together!  It was a very fitting song as the world really does come to us at EC Montreal!
Happy Holidays from everyone at EC Montreal!
Comments
comments