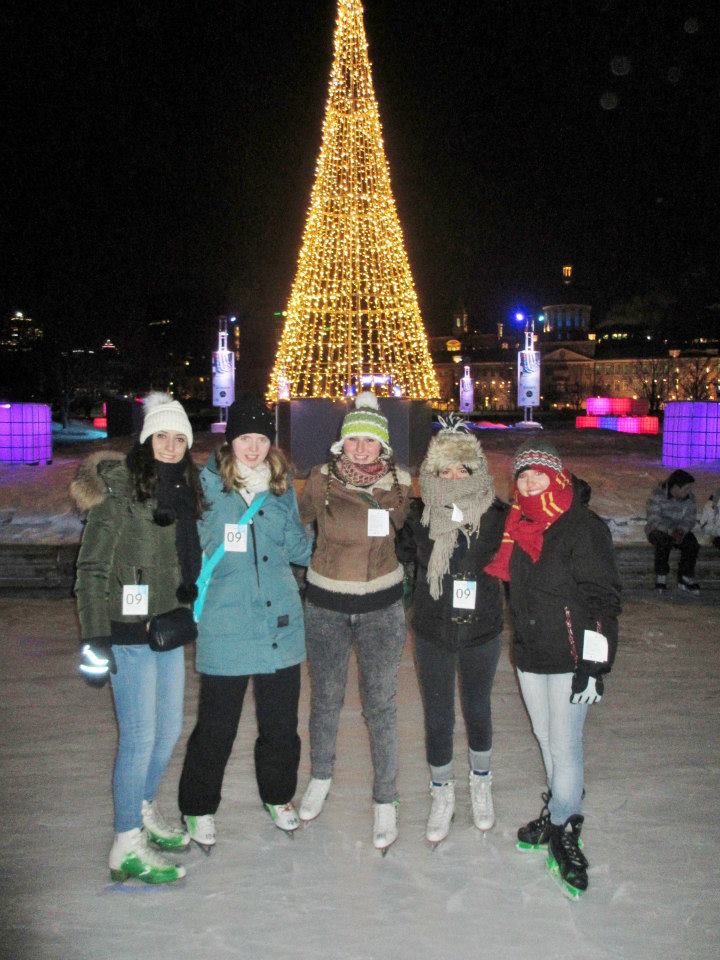 There is something about ice skating that really adds fun to the holiday season.  Maybe it's the twinkly lights in the trees or the holiday tunes playing on the speakers hung in the trees?  Personally, I think it's terribly romantic gliding side by side with the one you love!
As it's a favorite activity among friends, family and couples, you can find amazing skating rinks all over the city!
The two most popular are Beaver Lake on Mount-Royal and the Old Port!  Last year, a Christmas village with a  skating rink can be found at the Olympic park!
The city of Montreal has over 1000 parks and you are sure to find skating rinks in most of them!
If you just can't take the cold weather, the indoor skating rink Atrium 1000 is the place to be!  It is accessible through the metro tunnel, so you don't even have to walk outdoors!
Winter sports on Mount-Royal can be found on the EC Montreal December calendar of events next Sunday!  Join us for a jolly good time!
Comments
comments