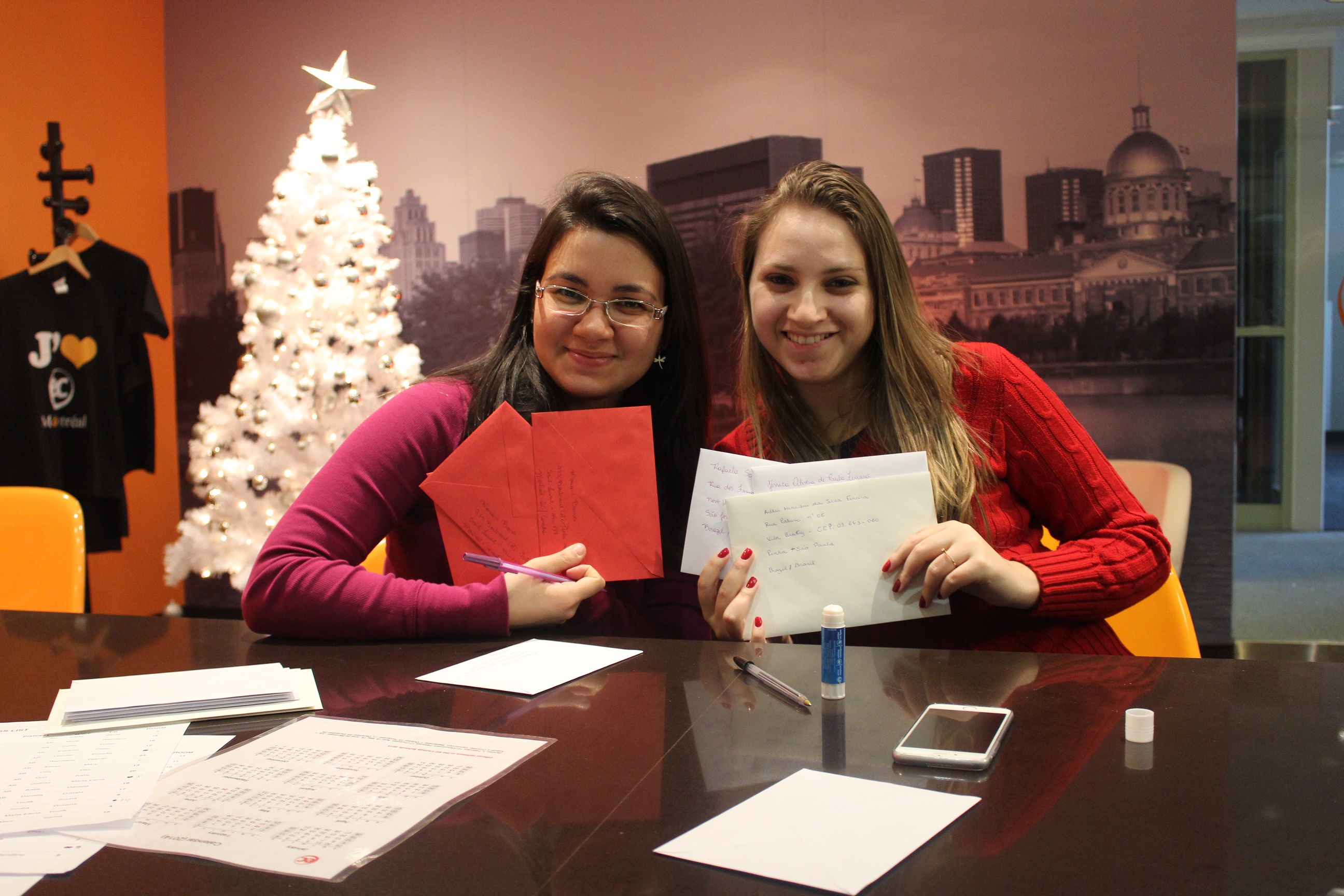 EC Montreal wants its students to keep in touch with their friends and family back home and to tell them how much they are enjoying their time with us!  Last week, EC Montreal offered our students a very special gift….free postage for their Christmas cards and letters home!
We announced that anyone who is thinking of sending a postcard, letter or Christmas card home, can bring their mail to the office and the EC Montreal staff would take care of the rest!  We paid for their postage!
It was so nice to see students writing the old fashioned way and sending messages of love and best wishes!
Many students get homesick during this time of year.  It is a festive time and they are missing their relatives and traditions from home.  A great way to avoid homesickness is to keep active and to stay in touch with those back home.
EC Montreal is committed to giving our students a magical experience in Montreal, not only during the holiday season, but all year long!
Join our English courses in Montreal and be part of our big, happy family!
Comments
comments