EC Montreal's very popular Student Academic Lecture series continues to impress us!  Today, two students studying in our English programme presented to their classmates.
We ask our students to pick a topic they are passionate about and with the help of their instructors prepare for their presentation.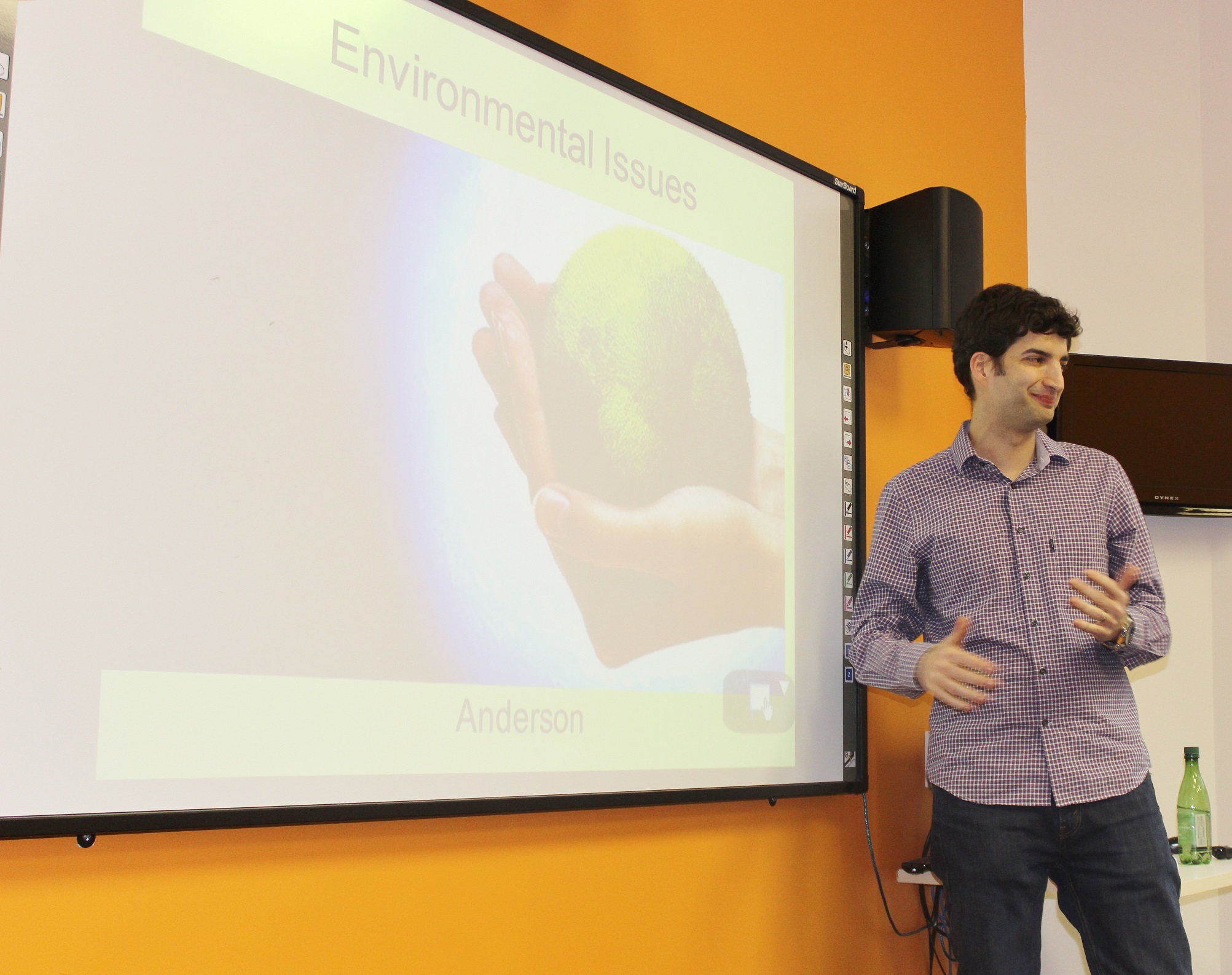 Anderson is a student from Brazil who has been studying in our Intensive English programme since September.  His presentation was about the Ozone Layer and the Montreal Protocol.  We learned a lot from his lecture.  We learned about the different rays that reach the earth from the sun and which ones are safe and which ones are harmful.  We also learned about mitigation.  It is the intervention from either the government or different agencies to help prevent or combat the harmful effects of pollution and other environmental issues.
Anderson also spoke about the Montreal protocol.  This is a meeting that was held in Montreal in 1987 with leaders from different countries around the world.  They made a pact to help protect the environment from the harmful gasses that were destroying the ozone layer.  During that meeting only 20 countries signed the agreements.  Only two years later, 47 countries were on board.  Today there are 197 countries that have signed this agreement and made a commitment to helping to save our planet.  The good news is because of this event that took place in our beloved city of Montreal, the ozone layer is being protected and actually rebuilding.  NASA has estimated that in the year 2065, the ozone layer will be completely restored.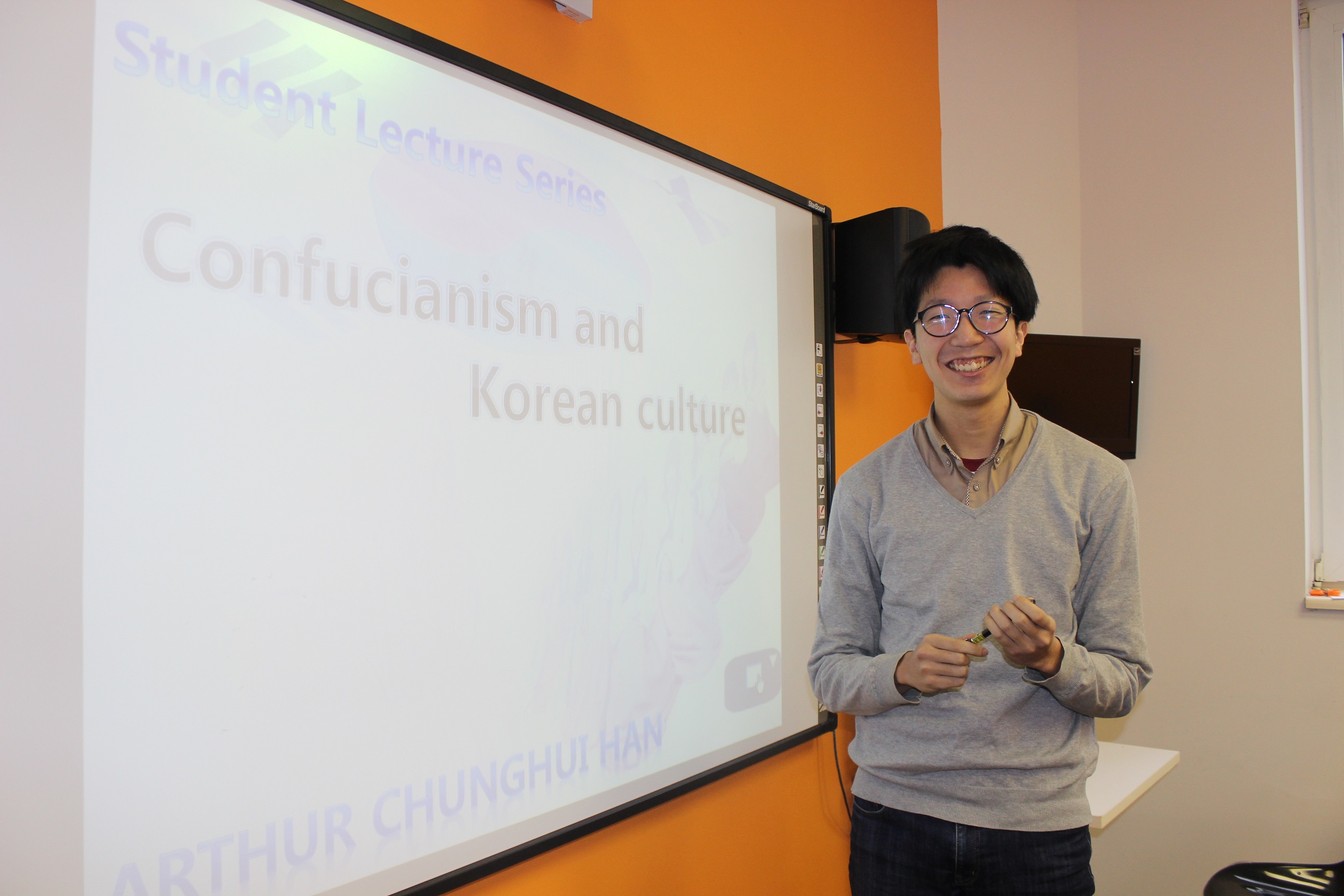 Arthur is a student from Korea who has been studying in our Intensive English programme since July.  His presentation consisted of Korean culture and Korean confucianism.  He spoke of the history of the first confuciasts and the different temples in Korea that represent these roots; humanity, manners and justice to name a few.
Arthur spoke to us about the different relationships in Korean culture that are really important.  The strong bond between father and son, between friends and elders and young.  Age is very important in Korean culture.  It is not impolite to ask someone how old they are as respect is given to those who are older.  Arthur gave an example of a family dinner, nobody can start eating until the oldest person at the table starts, next it's the man of the house, the wife, the oldest child and then the youngest.  When the oldest person has finished eating, everyone else must hurry up to complete their meal out of respect.
Arthur engaged the audience throughout his presentation by asking questions.  It is a very successful strategy in getting an audience's attention.
We learned a lot from our EC Montreal students today!  We look forward to these presentations and cheer on our students as they share their passion with the rest of us.
Join our English courses in Montreal and you too will gain the confidence to give a presentation and feel at ease in front of an audience.  Our students continue to make us proud!
Comments
comments