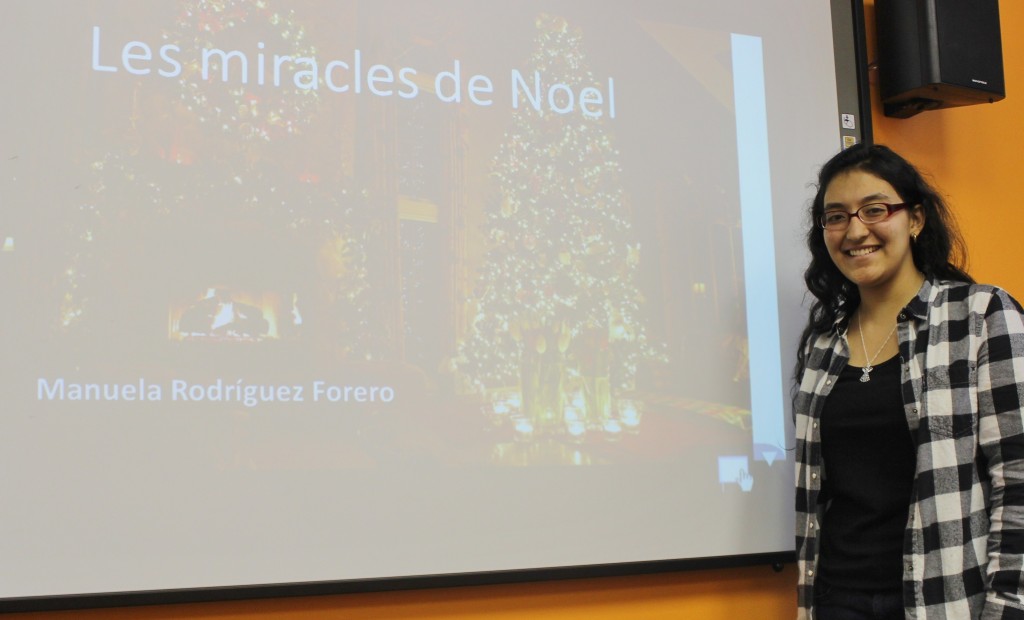 We had a very special Christmas Eve at EC Montreal!  One of our Intensive French students, Manuela Rodriguez, gave a presentation to the school as part of our Student Lecture Series. Her presentation was given in French.  We were all so impressed by how much progress she had made duirng her studies at EC Montreal.  Her language was flawless!
Her parents and sister were in the audience.  Although they don't speak or understand French, you can tell by looking at them how very proud they were of their daughter!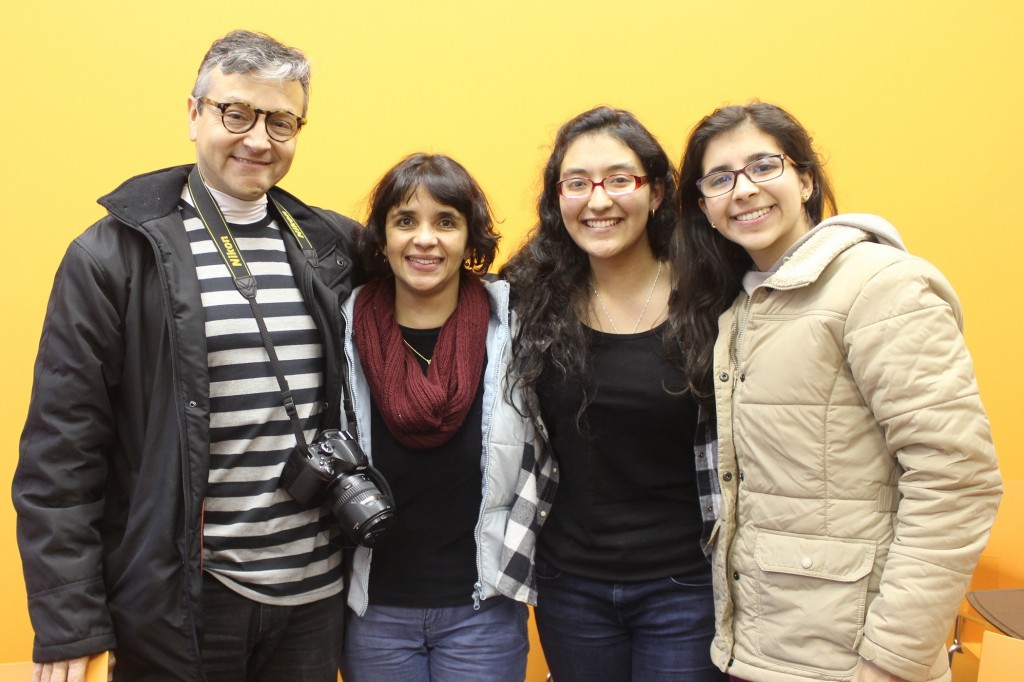 Manuela's presentation talked about what miracles both religous and scientific.  She also talked about Christmas traditions and the spirit of the season beign a magical time.
Basically, Manuela described a miracle as a positive event that has no explanation, such as a man who is healed of a serious illness without any medical explanation.  Her presentation was very touching and emotional.  She connected with the audience in a very heartfelt manner.  It was the perfect theme on Christmas Eve!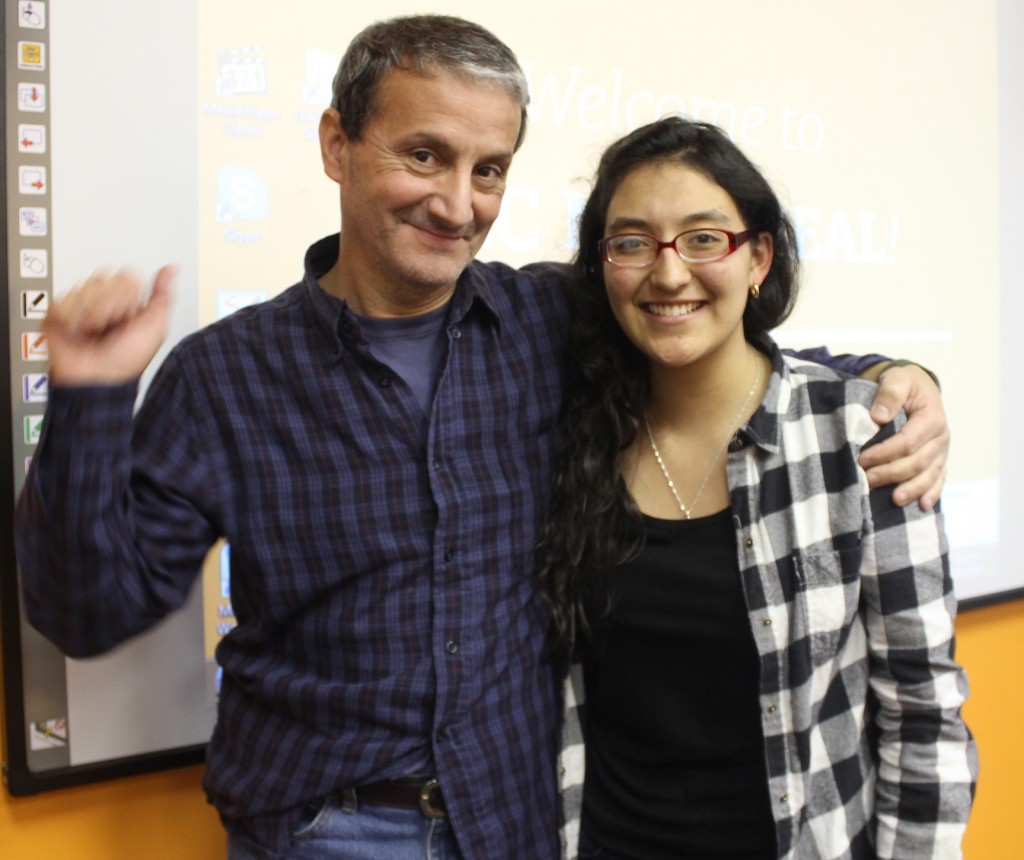 We were so proud of Manuela.  It is not an easy task to be able to present in someone's second or third language.  Public speaking is difficult for most people.  We are always impressed to see our students standing in front of an audience with such confidence using the language they are learning with us at EC!
We hope you will join us for a French course in Montreal to learn how to speak with great confidence!
Comments
comments