Attending EC Montreal is a remarkable step in my educational life where I started my first French classes. For me, EC Montreal is not just a school, rather, it is a place where I am proud of my experience of encountering great staffs, teachers, and classmates from all over the world. They are all like my close friends!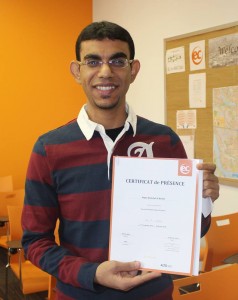 In terms of improvement and achievements that I made at this school during my seven weeks, I would say that I started from ZERO and I made "baby steps" in this new language. However, as the time passes and with the help and instructions I received from my teachers, I could jump to the next level in only six weeks!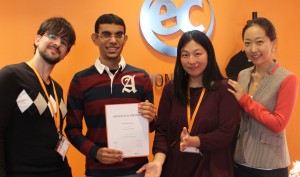 After it was almost impossible, I am now able to greet and to introduce myself to new people, ask for information and directions, express myself, and say what I like and dislike. Most importantly, at EC Montreal, I learnt how to carry on learning French on my own! It was seven weeks but for me, it was like less than seven days! The time passed by so quickly!
At EC Montreal, I really feel like I belong!!!
Thank you all, thank you for everything!
Aqeel Alrebh
Comments
comments