Yesterday we welcomed our first organized group in 2015 at EC Montreal language school. It is a group of university students from Guadalajara, Mexico. Despite the cold weather they landed in ( especially considering the climate they are used to!!!) they have settled in well and are very pleased to be in Montreal.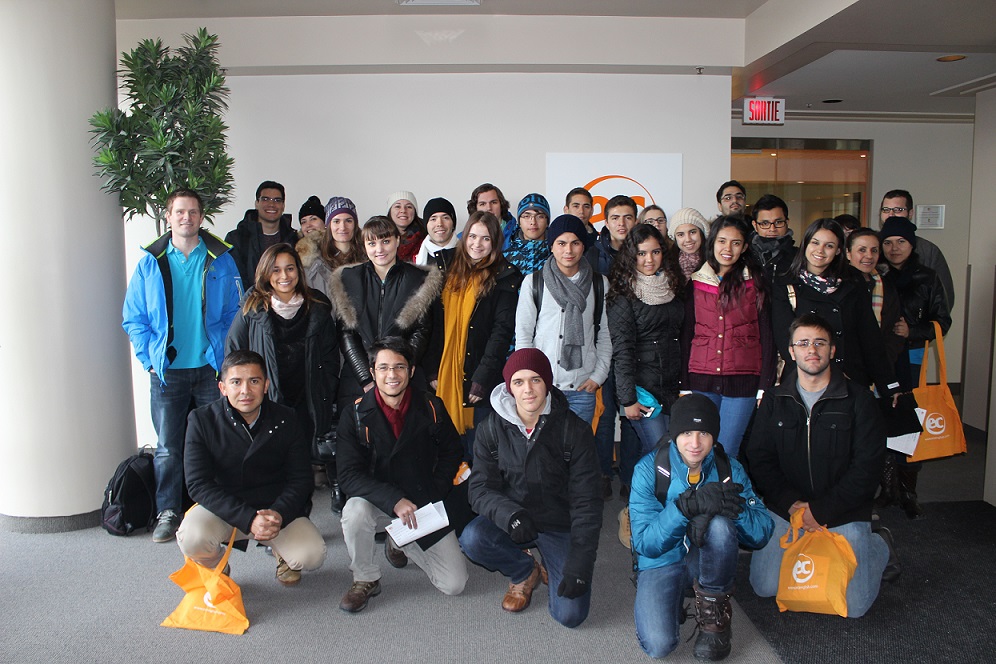 Some of the students in the group are enrolled in our English course while other are taking French courses here at EC Montreal.
Together with their group leader, and some help from the EC Montreal staff, they are already making plans are are eager to discover everything that Montreal has to offer.
We are confident that their experience at EC Montreal will be fantastic!
Comments
comments