Alvaro Silva is doing our Higher Score® IELTS preparation course at EC Montreal English school. Higher Score® courses are training in pure exam technique, and exclusive to EC in Canada. For those who are confident in their English language abilities, our goal is very simple: to help you improve your exam result. Here is what he wanted to share with everyone about his English courses in Montreal: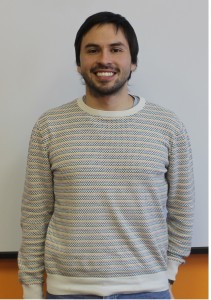 I chose EC Montreal language school because I need to be prepared to do the IELTS exam. Until now, I have learnt a lot and I feel more prepared than when I started here.
The environment at EC Montreal is very friendly. All the people here like to talk and make friendship so you will not feel alone, this is a great thing!
Alvaro Silva
Comments
comments