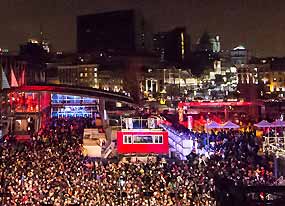 In 2015 Montreal is hosting the ninth edition of it's famous Igloofest for  a total of 4 weekends a 12 freezing but super-hot nights.
It's Montreal's way to defy the could January- February weather , from January 16 to  February 8, 2015, with lots of music, dancing and joie de vivre!
Igloofest is one of the hottest events in the city, and one of the most cherished in Canada;it features best local and international DJs, the igloo village with an icy decor ans steel structure and much ,much more! It is all happening at the Old Port of Montreal on the Jacques-Cartier Quay, weekends, from& pm to mid-night.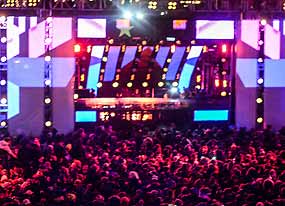 Many of the EC Montreal language school students have already experienced it in the last weeks, and we encourage our new students that  learn French and English in Montreal to check it out- there is still time! And we can assure it will be  unique experience!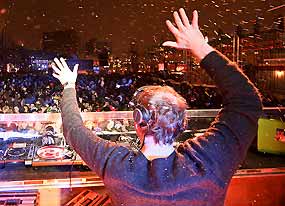 Comments
comments