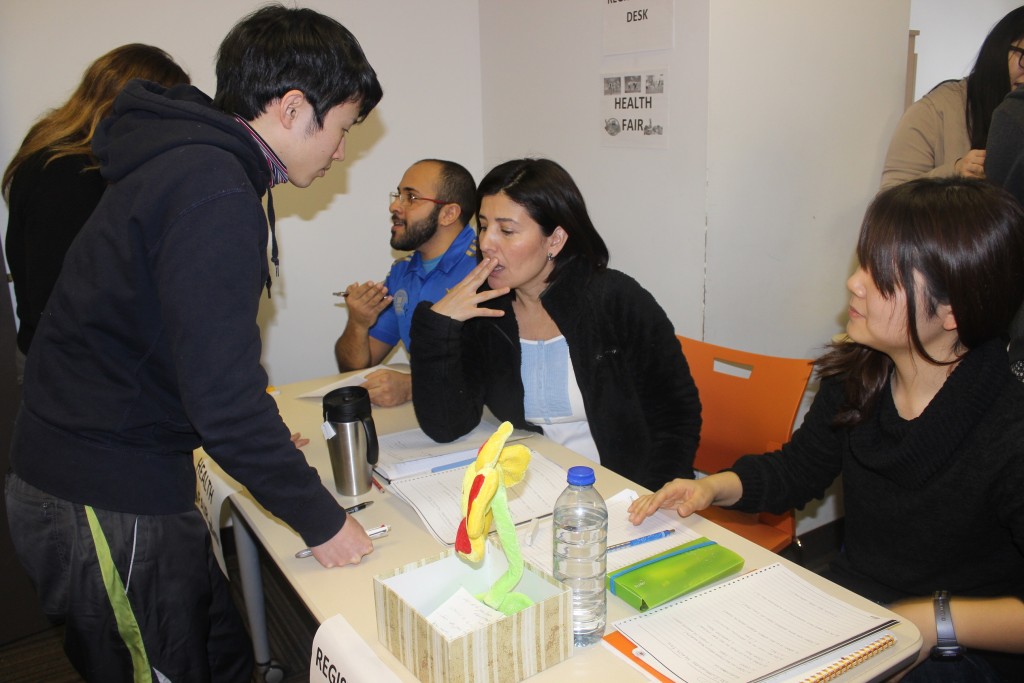 Maria Elena's Pre-intermediate English class worked on a wonderful class project.  They put together a health fair.  The students were divided in different groups and these groups manned different booths at the fair.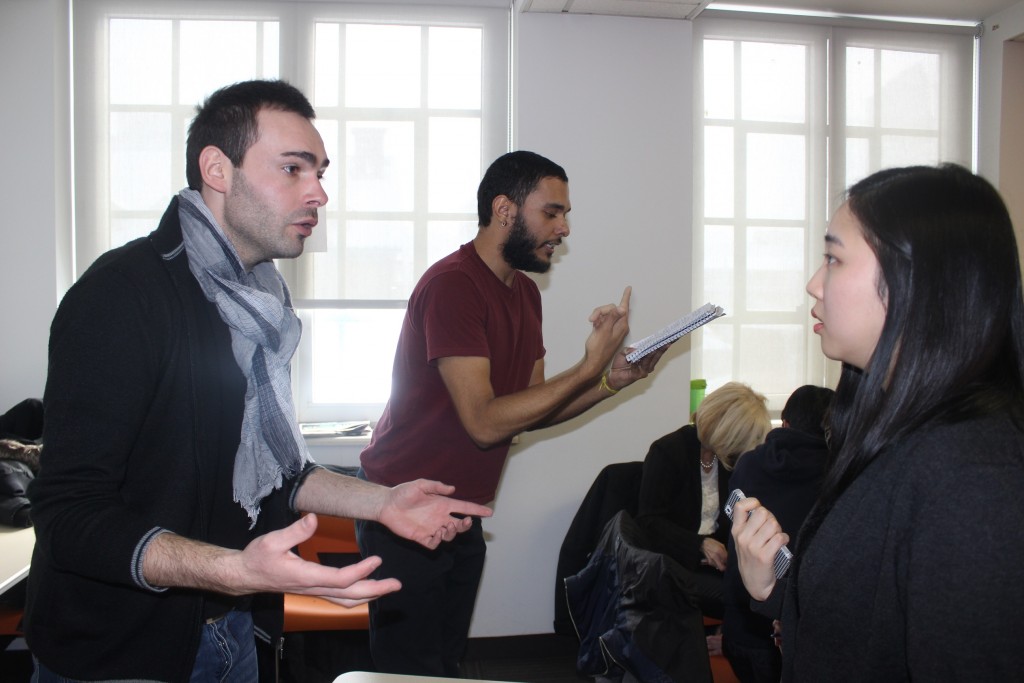 They had a physical activity booth where they spoke about the importance of fitness in leading a healthy life.  Some students were responsible for the nutrition table where they asked guests about their eating habits and gave important information about the best foods to eat.
They had also set up games and trivia questions to see how much people know about health and fitness.
The students were all so enthusiastic and energetic about this theme.  The fair was put together professionally.  We were all very impressed.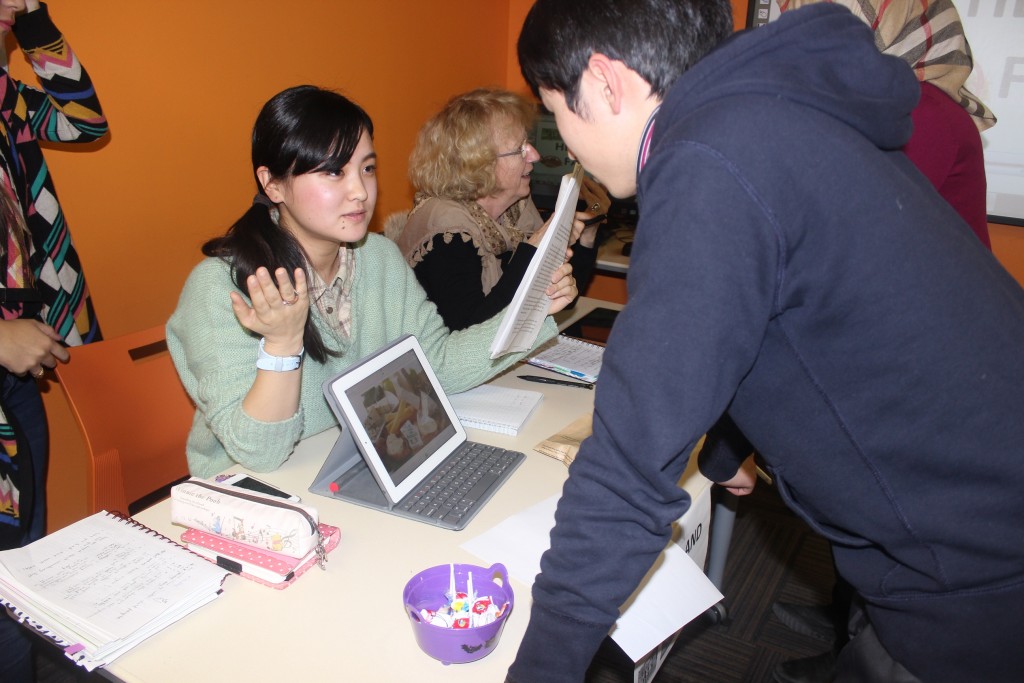 Congratulations to our English Pre-Intermediate class!  We are so proud of your achievements!
Join us at for English and French courses in Montreal and we will help you accomplish your language objectives!
Comments
comments