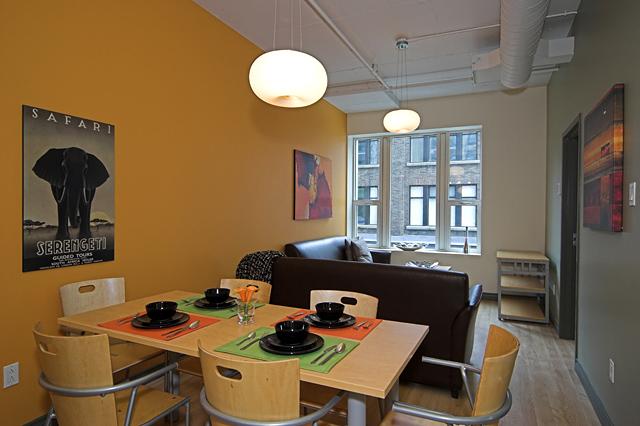 EC Montreal offers several accommodation options for its students: homestay, residence, apartment hotels.
For those students that want to be more independent and want to be really close to the school we highly recommend the Varcity 515 student residence.
Situated in the heart of downtown Montreal and 2 subway stops away from the school, it offers all the commodities a student traveling broad may need and much more.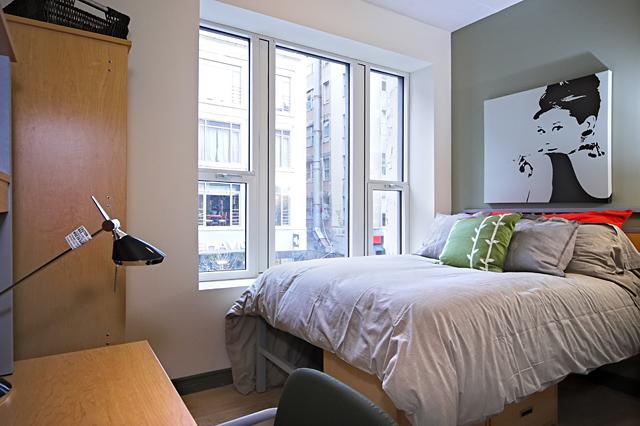 The apartments that EC Montreal offers are equipped with 5 private bedrooms and 2 shared full bathrooms. The students share the common areas and the best part is that the apartments are fully furnished from dishes to towels and bed linens.  And this might not even be the best part: the students can also take full advantage of the recreational areas:  movie theater, cardio and weights room, study rooms, photocopy center; it even offers a music room for people that want to practise their musical instruments without being heard!
Most people who visit the Varcity 515 are impressed by the location, the modern features and all the incredible amenities.
When you decide to take an English and French course in Montreal, remember that where you live is very important and can have a great impact on your language adventure!
Comments
comments