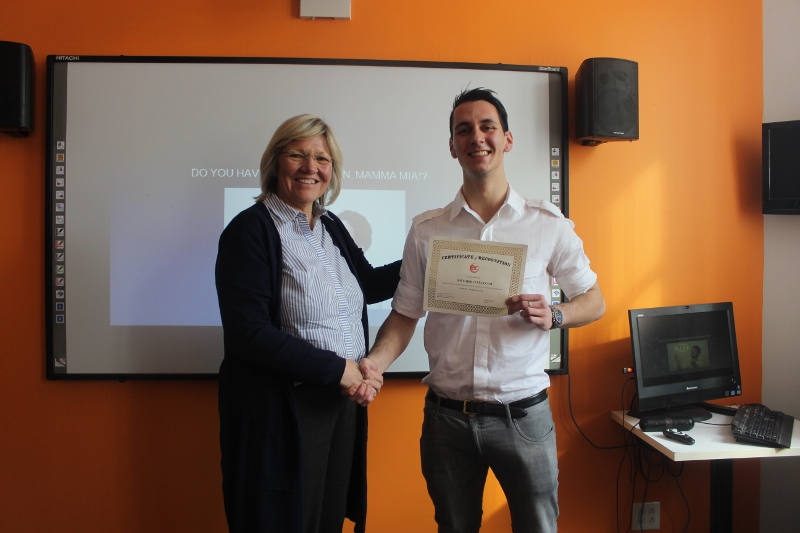 Part of the now famous and customary EC Montreal student lectures, we had the pleasure of attending Riccardo's presentation on him home country, Italy.
Riccardo, was previously  enrolled in our IELTS course in Montreal and has now returned to continue his ESL courses in Montreal with us, familiarized his audience with the socio-economical climate that Italy lives these days.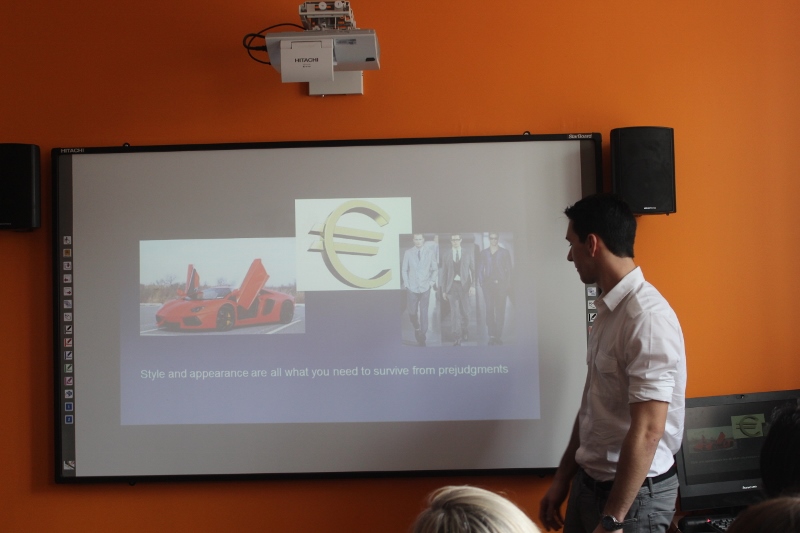 Although he was more focused on the challenges that his country is facing nowadays, and that have prompted him to seek other opportunities in Montreal, he  confessed that there are so many things he loves about Italy and that, of course, there is no pizza like Italian pizza ( to end with a joke!)
At the end he received his special certificate from Jan Mathews, EC's Chief Operations Officer!
Grazie Riccardo!
Comments
comments