Abdulaziz is here to do the course of IELTS in Montreal with EC Montreal language school. He is from Saudi Arabia and he wants to share his learning experience: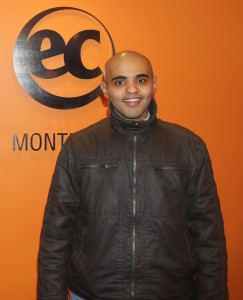 Few months ago I moved to Montreal coming from Ottawa. I was frustrated with MBA admissions which require a minimum score of 7.0 overall in IELTS.
Nevertheless, Ethan and Sacha, my wonderful teachers at EC Montreal, helped me to enhance my writing and reading skills. They also were passionate in introducing me to a new vocabulary enriching my pool of words and improving my language level.
Now I feel that I am ready to vanquish the battle and to be admitted in a MBA program as I am able to archive the grade 7.0 in IELTS.
Therefore, I find myself blessed for being an EC Montreal student.
Abdul
Comments
comments