Yui Ushijima is here to take French and ESL in Montreal with EC Montreal language school. She is from Japan and she wants to share her learning experience: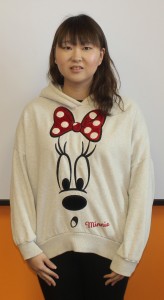 For me, to study French and English it was the main reason that brought me to Montreal. I think that during the classes at EC Montreal I could improve my skills, mostly the speaking and understanding of French.
Also I could enhance my vocabulary trough discussions and debates that we had in the Business English classes and definitely the classes were effective to help me to start to work in a company here in Montreal, job that I will start on April.
My EC Accommodation it was very comfortable.
Comments
comments