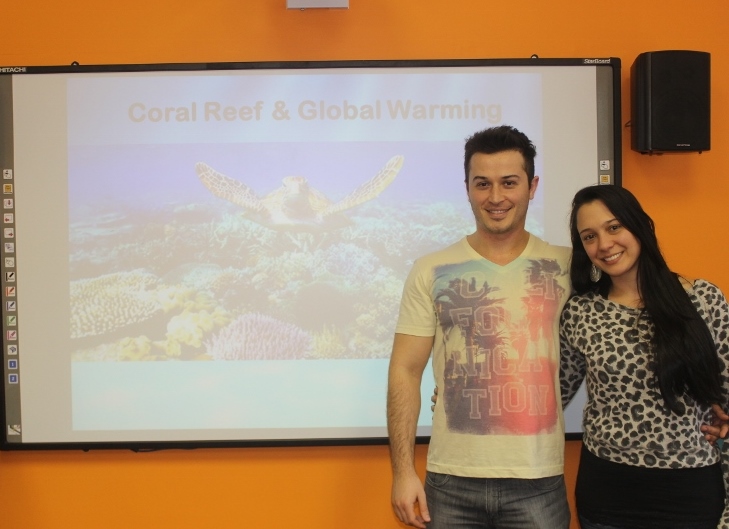 A busy afternoon at EC Montreal with 2 successive and successful  student presentations.
Paulo's presentation was the second of the day at focus on the impact of global warming on the coral reefs.
He introduced his audience to a few key concepts reading this phenomenon.
His presentation raised awareness on this topic and also proved Paul's improved English speaking skills, he has been studying ESL in Montreal, at EC Montreal, for some time now and we  hoe yo see him presenting on other topics as well!
Congratulations Paulo!
Comments
comments