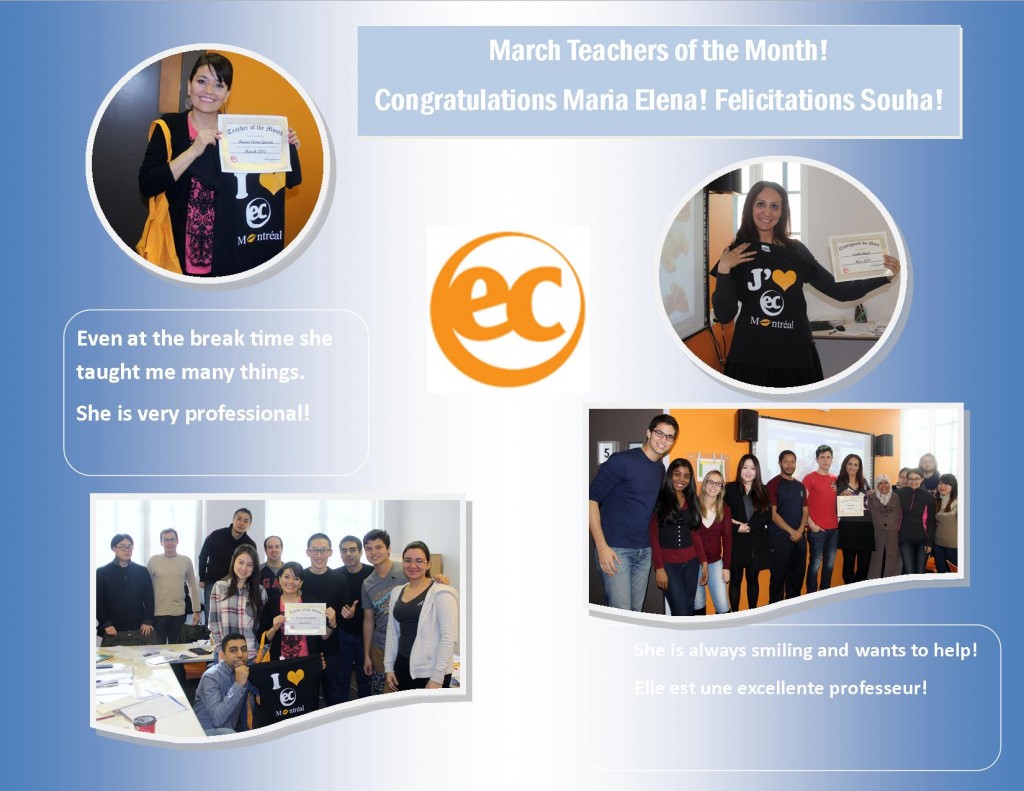 Congratulations to Souha and Maria Elena – EC Montreal's March teachers of the month!
Souha normally teaches ESL in Montreal department, however, she is qualified to teach both English and French.  She began teaching French in March and already she was voted our French teacher of the month!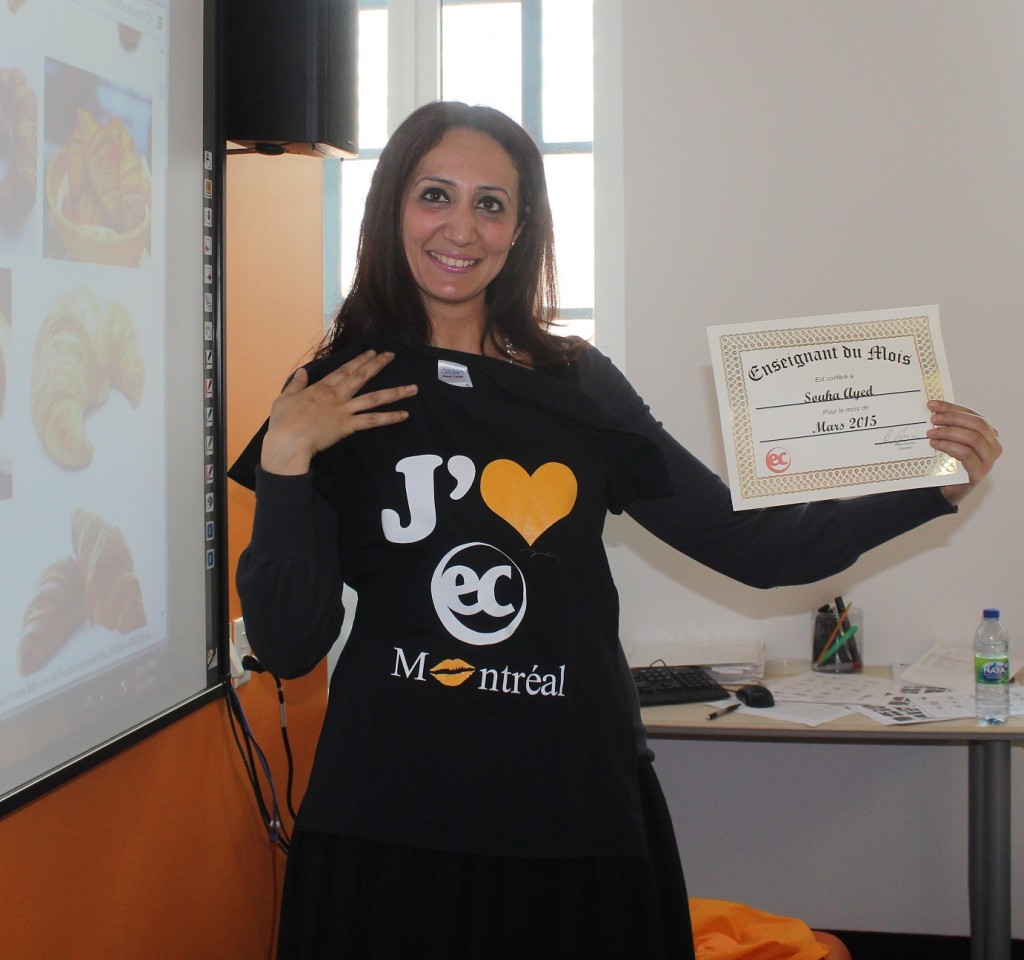 We surprised her in her class today with a special certificate as well as a small gift.  All of her students cheered and posed proudly for the group photo.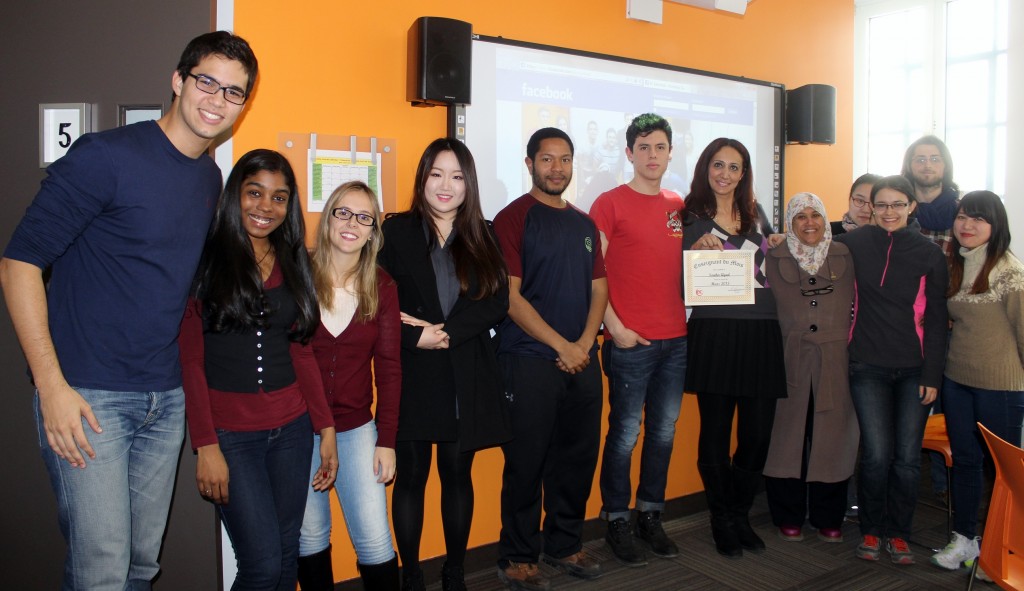 Maria Elena always receives many student votes for teacher of the month but this is her first win!  We presented her with her Teacher of the Month certificate in class.  Her students were delighted to hear this news!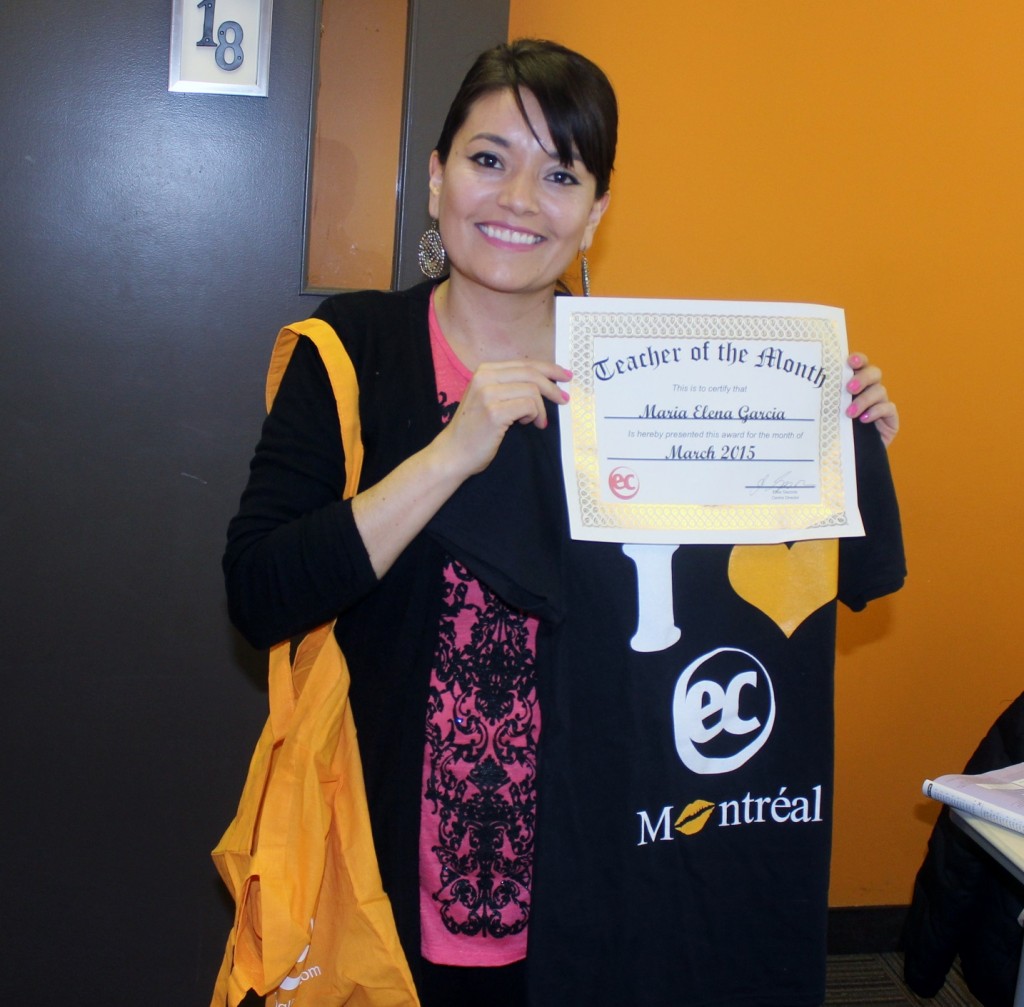 Every month we are so touched to receive so many student votes for our teachers of the month.  Students take the time to cast their vote and to write such wonderful comments about their teachers.  We are delighted to see that every month every single EC Montreal teacher receives at least one vote!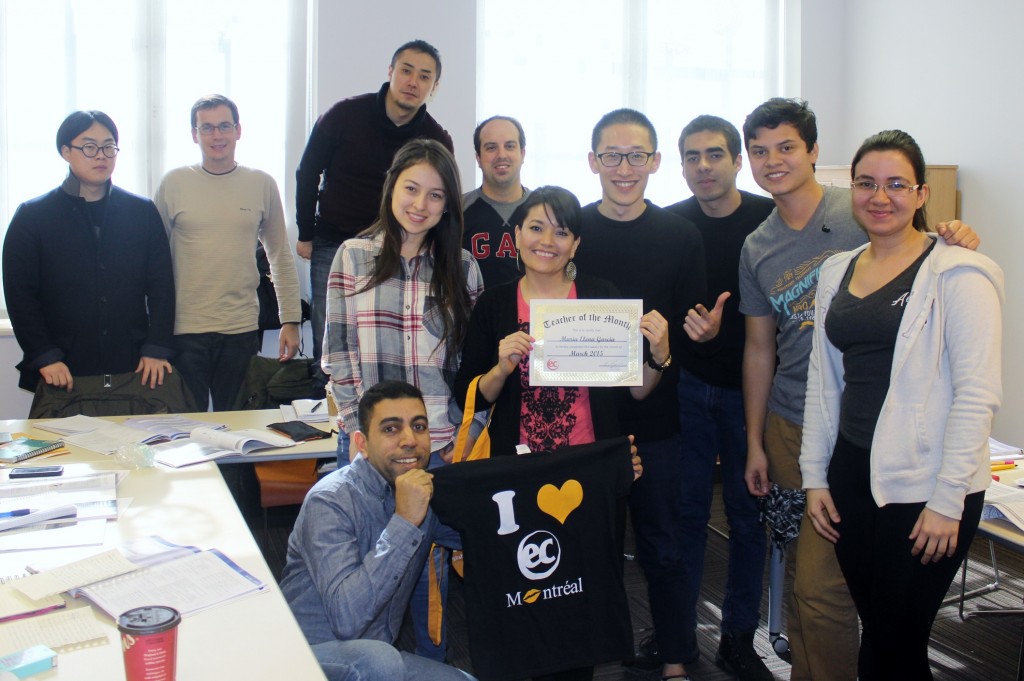 We are happy to share all these comments with you:
He teaches in a funny way and interesting.
His IELTS tips are very useful.
He was very helpful with me to develop my writing skills.
He is nice.
He is interesting and teaches well.
Elle est toujours animée et amiable avec les étudiants.
He is amazing !
He's the best !
He is the best teacher ever!
She continues to be the best!
She is beautiful and teaches well.
She is amazing.  She challenges us to learn in a positive way.
She presents clearly to the students different situations and meanings.
She has an amazing way of teaching.
She is always smiling and always wants to help.
She has a British accent.
She is an amazing teacher.  She interacts with all her students.
She is fantastic!
She is so kind.
She is an excellent teacher!
Elle est une excellente professeur!
She is very methodological and knows what new students need.  Also, she focuses on tracking students and helping them.
She is so kind.  She always thinks about my problem that is related to learning English.
She is so dynamic!  I love her!
She is professional.
Although it was the break time, she taught many things to me.
She is so good.
She is a good teacher.
I like her.
Elle est professional et amicale.
She explains well and is interactive.
She is so kind!!!
She is very good!
She is always trying to improve her teaching skills.
Her teaching is very good.
Il a une très bonne méthodologie.
He's funny !
He is very funny and I can ask questions all the time.  I think he is a very good teacher.
Il est très gentil et poli.
Comments
comments