Linde is a student from Belgium who came to take ESL in Montreal.
She participated in French for Work and DALF Preparation course for 8 weeks.
Here is what she says to say about her experience: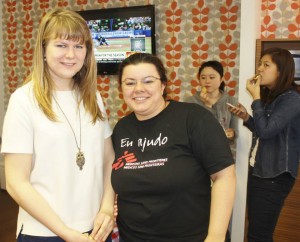 I liked EC Montreal very much!
I especially liked the students and the teachers.
They were always enthusiastic. I learned a lot of different cultures from them.
I'd totally recommend this school to my friends if they want to study French or ESL in Montreal.
Comments
comments