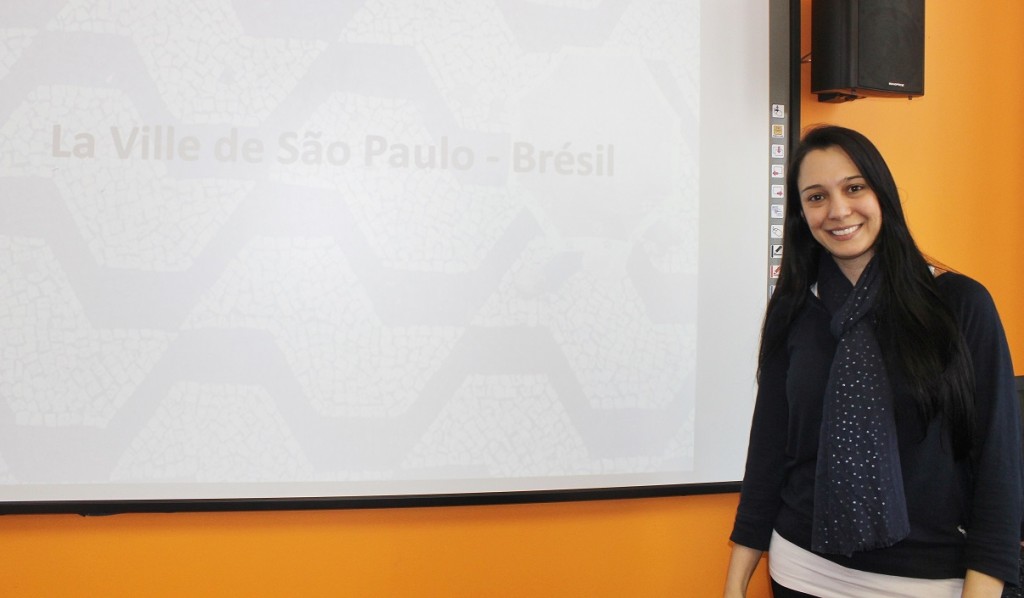 Last Thursday, Claudia, who is participating in EC Montreal's General French programme, presented as part of EC Montreal's Student Academic Lecture series.
We ask students to present something that they are passionate about or something they are experts in.  Claudia chose to talk about her city that she loves so much.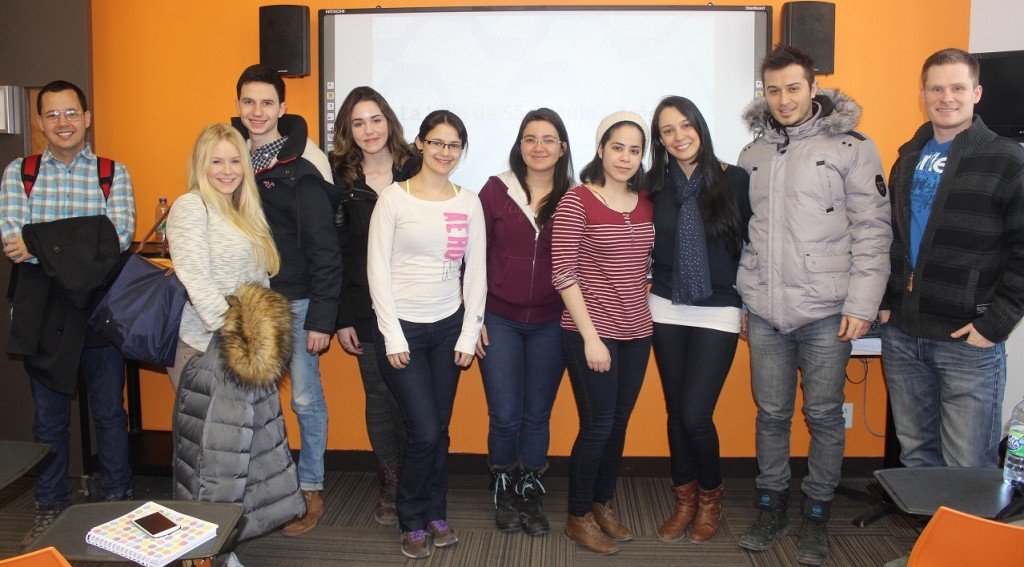 She began by telling the audience to think of one thing they love about their city and something that they dislike.  She said that that's how she prepared her lecture. She came up with three things she loves about her city and three things that are problems.
She talked about Sao Paulo's nightlife, beach scene and food!  She said that some of the best pizza she has ever eaten is from her city!
What she dislikes the most about Sao Paulo is the traffic, the shortage of water and lack of safety.  She said that sometimes she would take 2 to 3 hours to comute to work or school.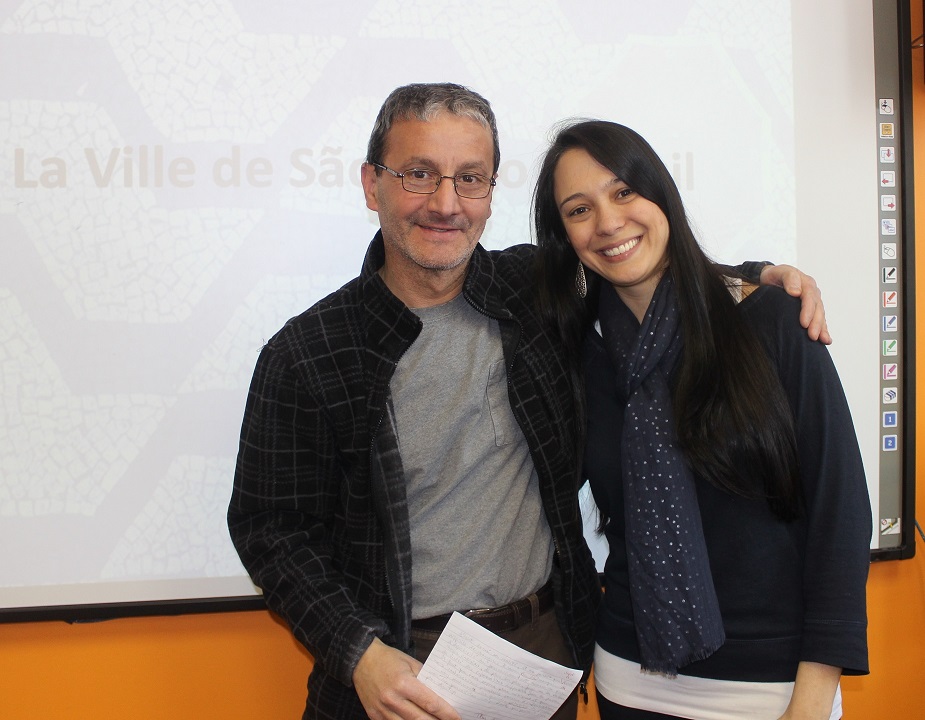 It was so nice to see all her friends in attendance there to support her while she gave her French presentation.
Her teacher, Djamel was also present cheering her on and reminding her that she could do it!  Learning French or ESL in Montreal with EC will not only help you improve your French skills but your confidence as well.
Comments
comments