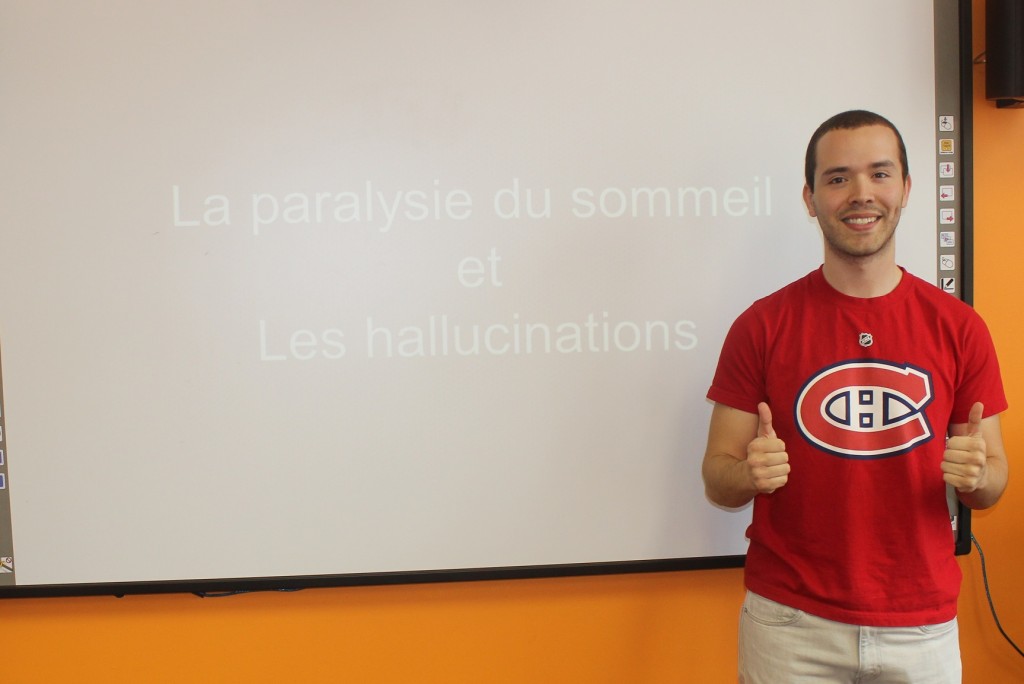 Emerson de Souza is a French student from Brazil.  He is participating in EC Montreal's General French programme.  Today, he took part in EC's Student Academic Lecture series.  He gave a presentation on sleep paralysis and hallucinations.  He chose this topic because his wife suffered from this condition.
Emerson began by asking the audience if they ever experienced symptoms like being awake but unable to move or a feeling that there is a heavy weight on their chest.  About half of the audience raised their hands.  He explained that these symptoms are more common that people think.
These sensations are not life threatening or harmful, however, while you are experiencing you think otherwise.  He further explained that people who suffer from sleep paralysis and hallucinations are usually under a lot of stress, are sleep deprived or have problems with drugs and alcohol.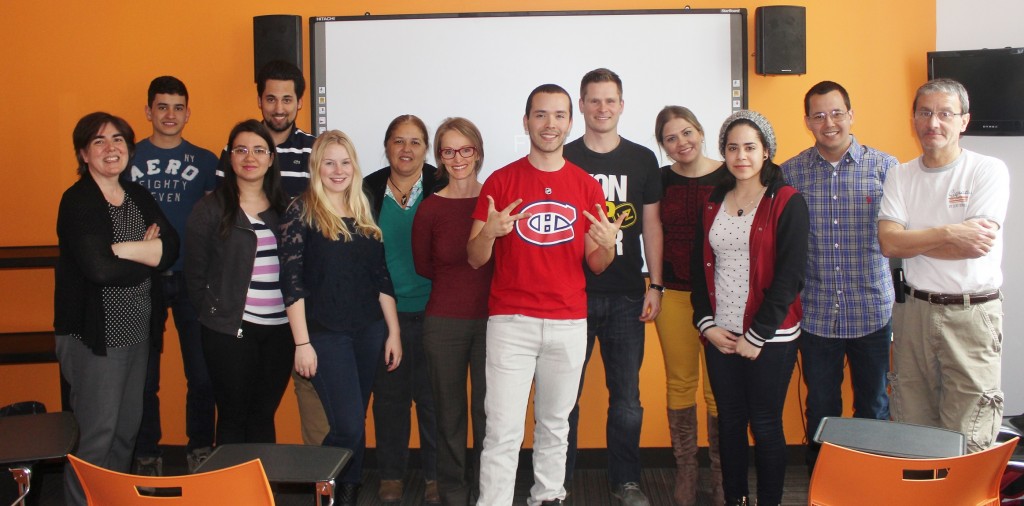 Emerson did a stellar job with his presentation.  We are so proud of his achievements.  He was also delighted to have the support of his friends and classmates at his presentation.
He happily reported that his wife is getting better and hasn't had an episode since last year!
French or ESL in Montreal with EC is definitely the right place to be!
Comments
comments