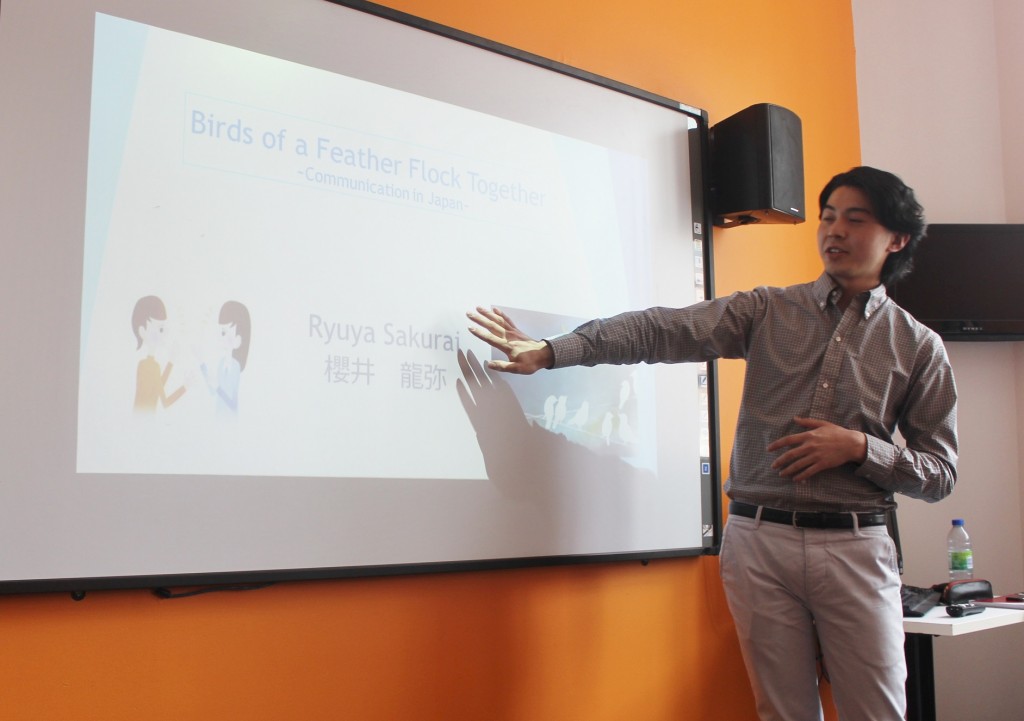 Ryuya Sakurai is a student from Japan participating in EC Montreal's Intensive English programme.  Today was a very important day for Ryuya.  He gave his very first presentation in English or in Japanese.  He has never spoken in public before.
He chose to talk about communication in Japan.  How people greet each other, how non-verbal communication is so important in Japan.  He explained that Japanese people, to avoid being impolite or disrespectful will never tell you that they don't like something.  Sparing your feelings is very important to them that they will hide their true sentiments rather than complain to you.
He further explained that Japanese people are often silent because of how they were educated in school.  In the classroom, for example, students must be quiet and listen to their teachers.  He said that here, he viewed a very different dynamic in the classroom.  Here, students are encouraged to voice their opinions and share their ideas.
Ryuya was very shy to present but he practiced and practiced to be ready for today.  He gave a stellar presentation!
We helped Ryuya overcome his fear of public speaking!  He is so grateful to EC and for his ESL in Montreal experience!
Comments
comments