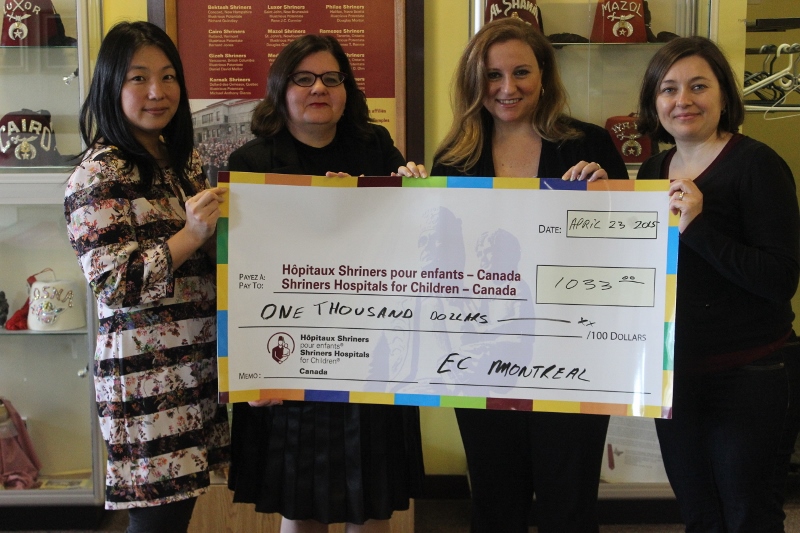 Every time we have the opportunity to give back to the Montreal community we, EC Montreal staff and students, feel not just proud but over-joyous. Because knowing that by doing so we are helping the hundreds of children that are treated at the Shriners Hospital for Children Canada, in Montreal, is priceless.
Today we were very happy to hand them a donation of $CAD 1,033.00 resulting from EC Montreal's annual fundraising efforts which included a bake sale, a class lottery and a lunch.
We are also looking forward to help them in other ways, such as volunteering, in their fund raising efforts and the busy time that lays ahead before they move to the new hospital.
We have many students from our FSL and ESL in Montreal programmes who are interested in getting involved with the local community.  The Shriner's Hospital is a wonderful place to volunteer!  We admire all the work they do with sick children from around the world.
Giving back does feel good!
Comments
comments