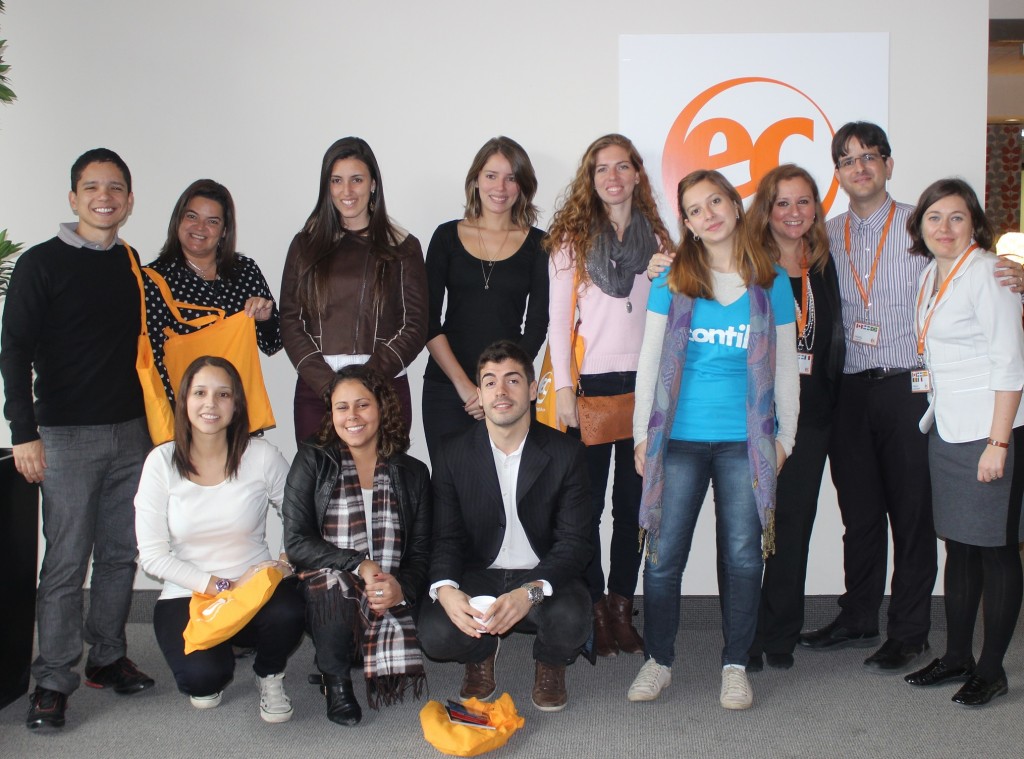 On Tuesday, April 21, EC Montreal welcomed a group of Brazilian travel agents from STB!  They are touring EC's three Canadian destinations to learn as much as possible about our cities and centres to be able to sell us as the best destinations to learn English and French.
EC has been working with STB for many years and we are delighted to have such a strong partnership with this agency.
We gave them a tour of the school and they were very impressed with the location.  They said that of all the language schools we are the best situated.  We are right in the city centre on Montreal's most popular street, Ste-Catherine Street and right across the street from the metro station.
They also commented on the modern facilities as well as the positive vibe we have created at the school.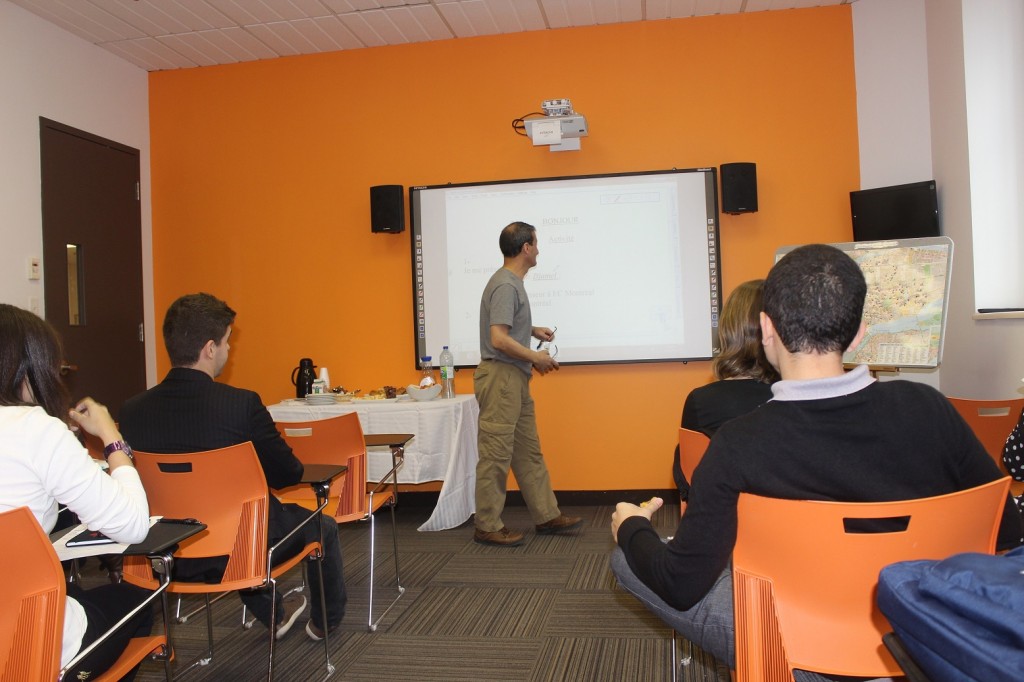 We presented our different programmes to them and even gave them a mini French lesson with Djamel, our most popular French teacher.  They absolutely loved the course and kept practicing the French phrases they learned throughout the day.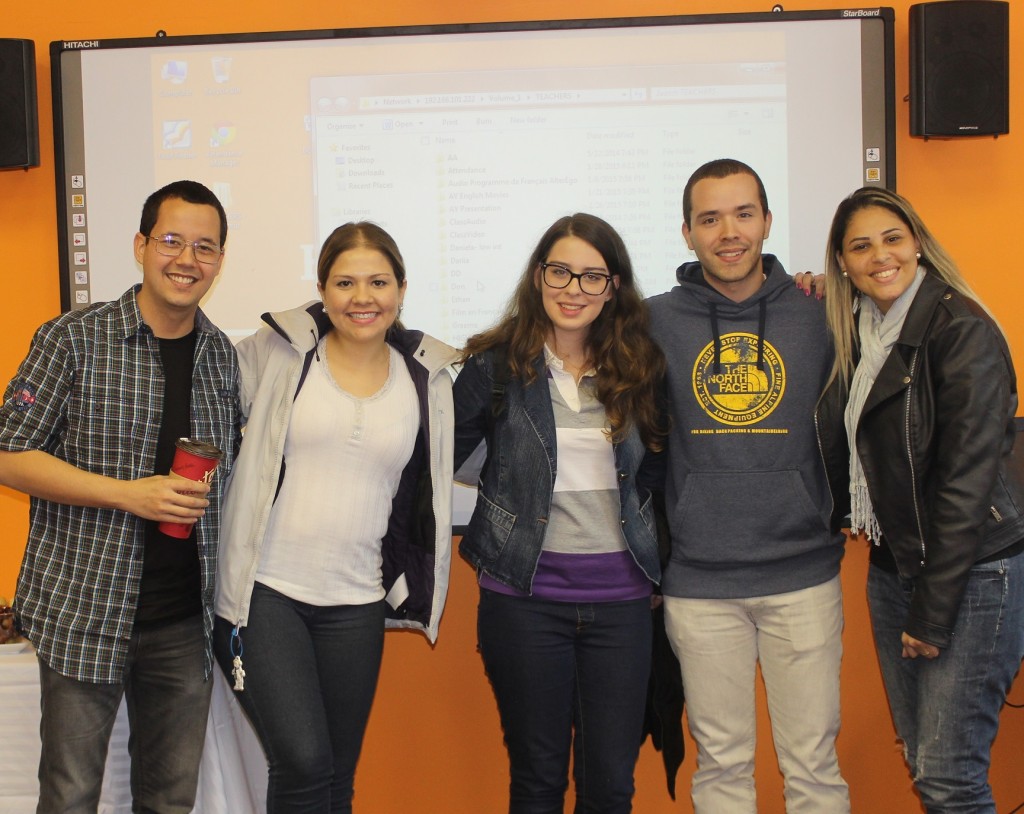 They had a chance to meet with some of their Brazilian students.  Each student introduced themselves to the group of agents and told them what they were studying at EC Montreal.  The agents also wanted to meet with them privately and were thrilled to hear that the students were extremely happy with EC.  Most descirbed the school as having a family atmosphere.
We ended the day with a group lunch on Crescent Street which they loved!
They have all promised to send students to our FSL and ESL in Montreal programmes.  They feel they will be in very good hands with EC!
Comments
comments