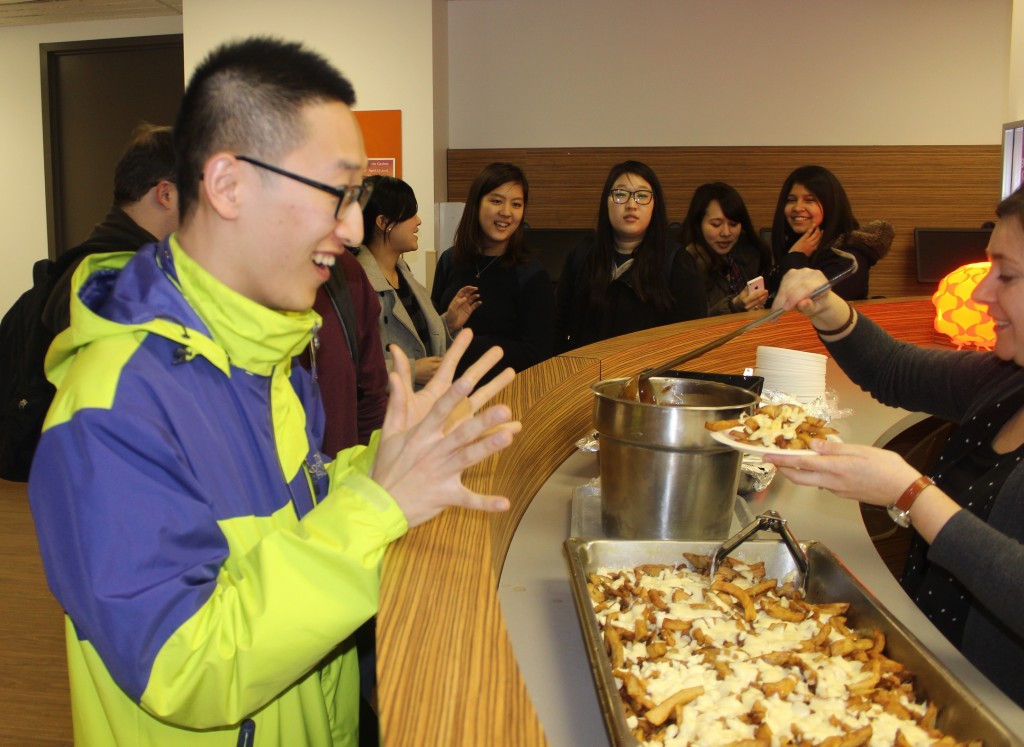 Gastronomy month is in full swing at EC Montreal!  Yesterday, we gave our students a taste of Montreal!  We introduced them to Poutine!
Poutine is the ultimate junk food that originated in the province of Quebec.  It is a dish that combines cheese, gravy and fries!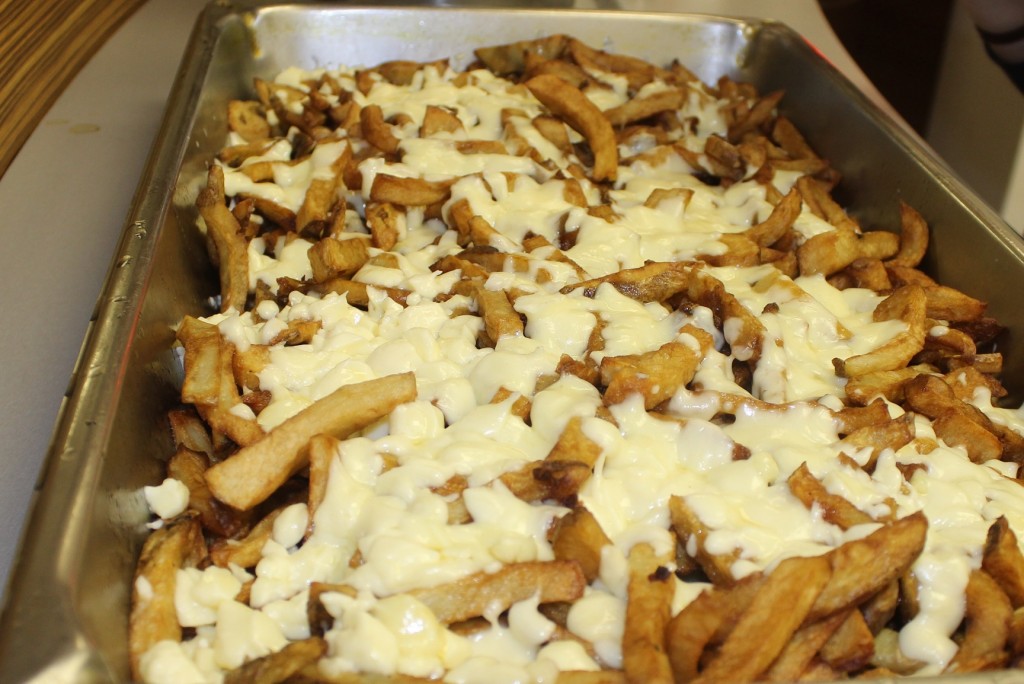 Everyone who comes to Montreal needs to give this dish a try!  It is comfort food and highly addictive!
Our students lined up to get a taste of poutine!  We were thrilled to see so many smiles on our students' faces.  They came back for seconds and thirds!  They couldn't get enough of it!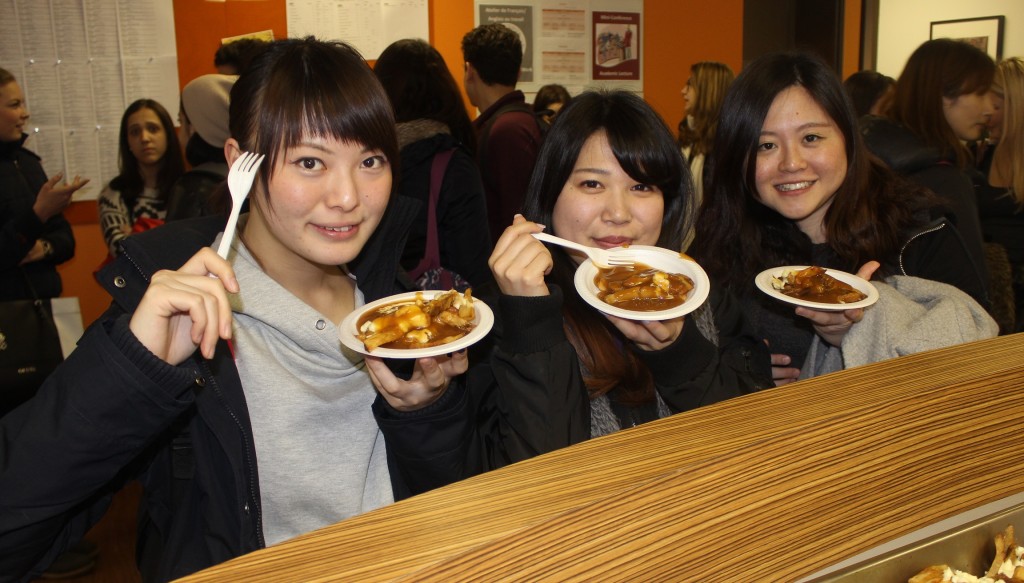 Next week, we will end our Gastronomy month with a wine tasting activity.  We will introduce our students to local Quebec wines and cheeses.
Join our ESL in Montreal programme and devour everything we have to offer at EC!
Comments
comments