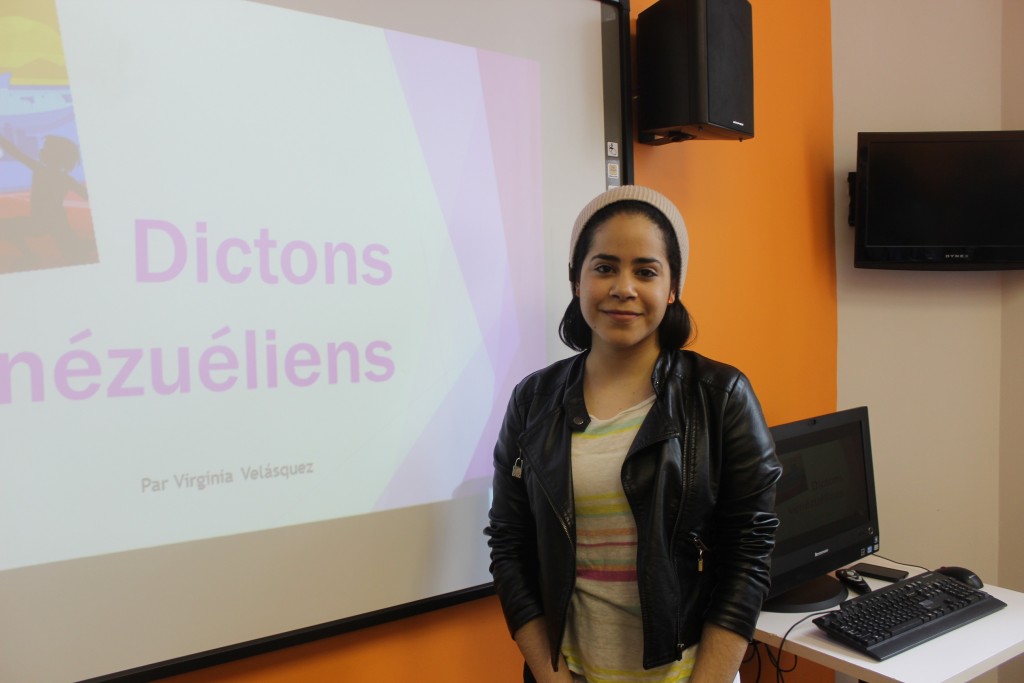 Virginia Velasquez is a 17-year old student from Venezuela participating in EC Montreal's Academic Year French programme.  She began her FSL in Montreal journey on October 17, 2014 and is currently placed in our Intermediate French class. She is also staying in one of our accommodation options: homestay Montreal.
Virginia volunteered to be part of EC Montreal's student academic lecture series and gave a presentation yesterday.  At EC Montreal, we aim to personalize learning and to make our students independent and confident users of the language.  Students choose a topic of personal expertise or interest and with the support of their teachers perfect their presentation skills and share their knowledge with their learning community.  Virginia chose to talk about popular Venezuelan expressions.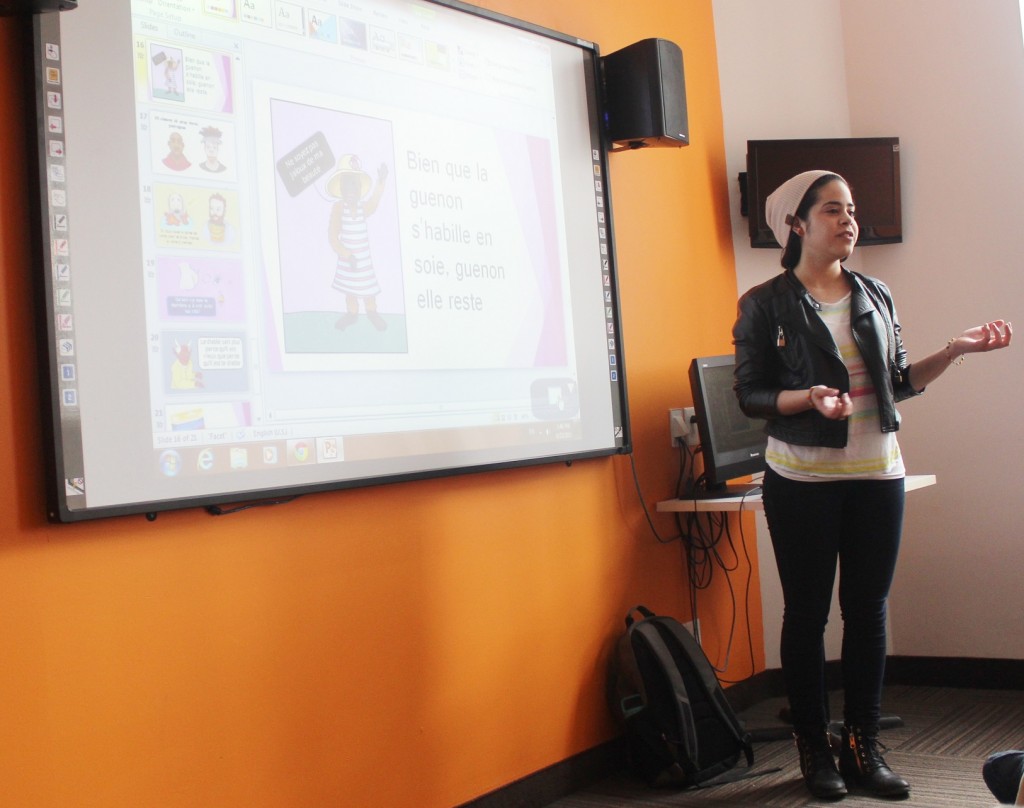 She went through the different expressions, some pretty outrageous, and asked the audience if these similar expressions exist in their country.  Most people had never heard similar expressions.
Virginia did a stellar job delivering her presentation.  She made good eye contact, used great visuals, answered questions well and used humour throughout her lecture.
We are so proud of Virginia's achievement!
Comments
comments