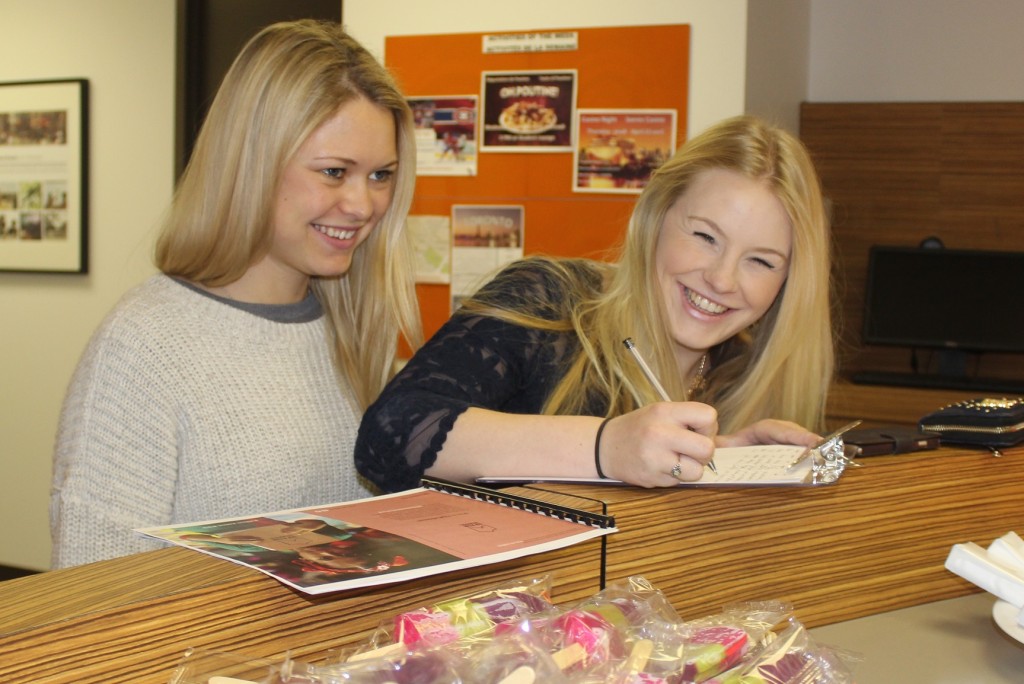 EC Montreal held an information sharing session in the student lounge today to inform our students about the Stand Up For School initiative.
We had leaflets available for students to read and encouraged them to sign the petition that will be sent to the United Nations this year.
Education is EC's primary purpose so any cause that encourages the right to education is very dear to our hearts.  Education is not a privilege, it's a right!  We would like to discourage children from having to work at a young age, sacrificing their education, to help support their family.  We would also like to see young marriages come to an end worldwide, so every child and adolescent can pursue an education.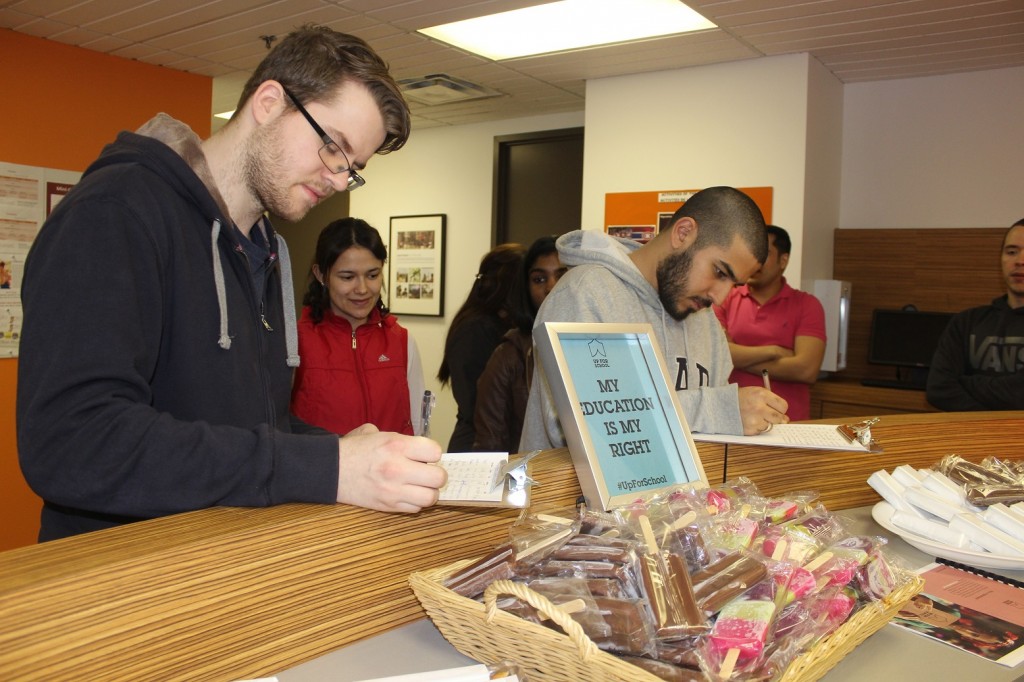 EC Montreal staff and students were happy to sign the petition to be part of this wonderful initiative.  We have collected 91 signatures so far and hope to get even more before the end of the day!
We are so proud of our FSL and ESL in Montreal students for their support!
Comments
comments