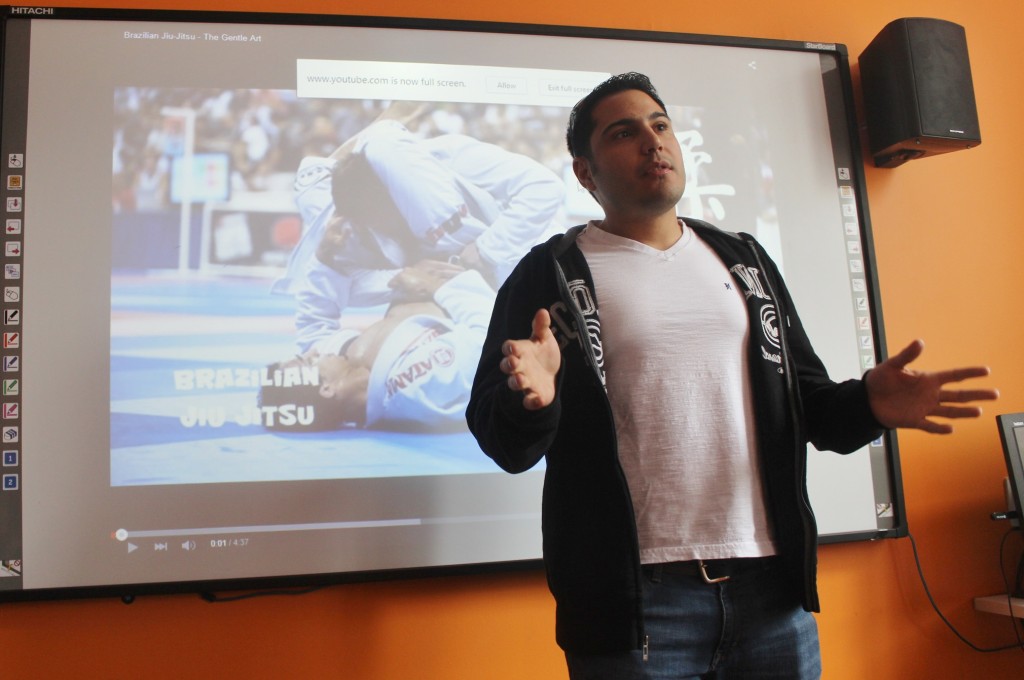 Caio Amorim is a student from Brazil participating in EC Montreal's General French programme.  He is a French Academic Year student but wanted to give his presentation in English.  He explained to us that his Academic Year tutor asked him to present something he is really passionate about and the first thing that came to mind was Jiu-Jitsu.
He told us that martial arts originated in Brazil and that is why it continues to be so popular in Brazil.  He explained how Jiu-Jitsu is a sport that everyone can participate and is intended as self-defense.  The weaker opponent can defeat the stronger one through techniques and skill.
Today, MMA, Mixed Martial Arts is the most popular sport that combines all the different diciplines; karate, taekwondo, wrestling, boxing, Jiu-Jitsu and kickboxing.
Caio gave a stellar presentation and answered all the questions from the audience very confidently.  He made wonderful eye contact used the right amount of body language.
Join us and study English in Canada with EC and we will help you develop your presentation skills!
Comments
comments